Some months ago, I gave a reading from my most recent novel in Scottsdale, Ariz. During the discussion that followed, a woman asked me to talk about my upbringing in Morocco. It's natural for readers to be curious about a writer they've come to hear, I told myself. I continued to tell myself this even after the conversation drifted to Islam, and then to ISIS. Eventually, another woman raised her hand and said that the only Muslims she saw when she turned on the television were extremists.  "Why aren't we hearing more from people like you?" she asked me. "You are," ...
Read Full Post

A couple of weeks back, I vocally criticised the direct interference of the state in the academic affairs of my previous university, Lahore University of Management Sciences (LUMS), after they were forced to cancel a talk on Balochistan. However, this week, I found myself vocally protesting against the decision of my present university, Brooklyn College, to invite a speaker for an academic talk. On the face it, the positions I have taken in the last fortnight seem irreconcilable, hypocritical even, but what differentiates my two positions is the fine line between freedom of speech and hate speech. Ignoring any discussion on the technicality that in ...
Read Full Post
At Boston College (BC), a Jesuit Catholic university where 70% of students identify as Catholic, Fatmah Berikaa says she is the only student who lives on campus and wears a hijab. Berikaa, an Egyptian-American who grew up in Massachusetts, says she chose BC for its academic programs, its friendly campus and its financial aid. She lives in a dorm on the Upper Campus with other freshmen. Berikaa hopes to teach and is studying secondary education and English, with a focus in English as a second language, and minoring in Arabic. Berikaa talked to The Huffington Post about her experiences on campus –  what she worried ...
Read Full Post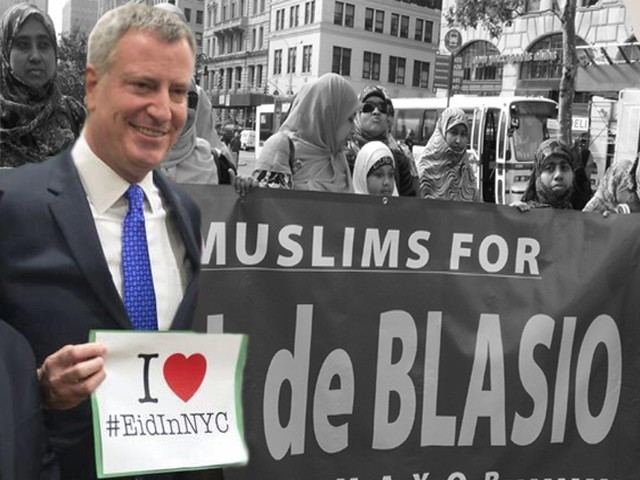 On March 4, 2015, New York City Mayor Bill de Blasio announced that New York City public schools would close to recognise Eidul Azha and Eidul Fitr. He said, "Hundreds of thousands of Muslim families will no longer have to choose between honouring the most sacred days on their calendar or attending school." In the New York Times, de Blasio called this a "matter of fairness" to the Muslim population, about 10% of all students. Six other school districts in the US celebrate Muslim holidays while other districts have resisted, one in Maryland already having eliminated all religious holidays in response to Muslims activists' requests. De Blasio's announcement has also ...
Read Full Post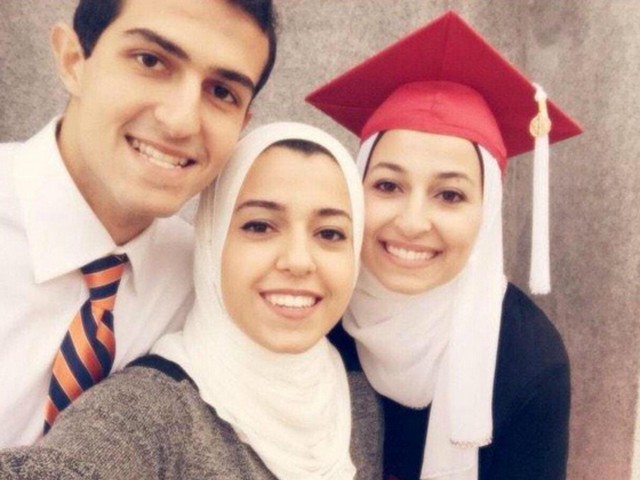 The front page of the New York Post on Wednesday morning, February 11, 2015, did not have a single mention of the three Muslim students, belonging to the same family, who were brutally gunned down in North Carolina on Tuesday night. The front page was dominated, among other stories, with Brian Williams' 'fall from Grace' and John Stewart's decision to quit The Daily Show. The same goes for the LA Times, Chicago Tribune, USA Today and The Wall Street Journal; all among the top 10 newspapers in the country. For the Muslims in the US, who still like to believe there is no prejudice against them in the West, now ...
Read Full Post