Not every Muslim is a terrorist but a significant number of terrorist incidents are conducted by Muslims. This statement is controversial and yet, deep down we all know that there is some sort of evidence for it. At least the terrorist incidents which are indiscriminate and use suicide bombings are overwhelmingly committed by Muslims. Of course, as already mentioned, this does not mean that every Muslim is a terrorist and in fact thinking in such terms would be overstretching and overgeneralisation, resulting in bigotry if endorsed by the general populace and institutionalised discrimination if incorporated into laws by the state. Donald ...
Read Full Post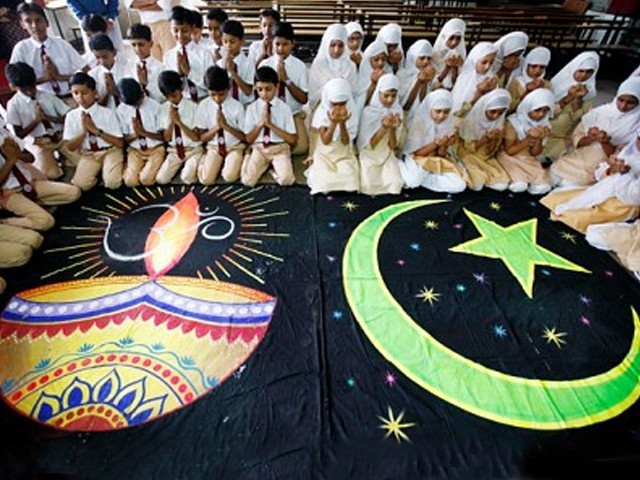 It happened seven years ago in Surat, Gujarat. My sixth grade hockey team was staying back for practice, and we were taking a break, cooling off beneath the shade. Suddenly, one of my friends went a bit to the side and spat. This odd behaviour by my well-mannered teammate aroused my curiosity, and I questioned him about it. He explained that it was the month of Ramazan and he wasn't supposed to swallow anything. I took it as a quirk of his religion and let it go, remembering the several fasts kept by the Hindu aunties in my colony. Looking back, it ...
Read Full Post
January 7, 2015 – Paris, France Two deranged men walk into an unsuspecting newsroom and turn the workspace into a warzone. "Allahu Akbar!" The men chant during their attack, scapegoating Islam and Allah in the process. The numbers start piling up: 50 shots fired, 11 injured, 11 dead and one religion to blame. Cherif and Said Kouachi's act of insanity will now be added to the steadily growing list of horrific deeds committed by a select few individuals that have come to define a community of over 1.6 billion Muslims worldwide. January 7, 2015 – London, United Kingdom I'm sitting at home, reading about the Charlie Hebdo shooting online. My thoughts ...
Read Full Post
"Shoot all the blue jays you want, if you can hit 'em, but remember it's a sin to kill a mockingbird" –  Atticus Finch, To Kill a Mockingbird.  Does it make you feel better when the tables turn? The recent tragedy in Chapel Hill, North Carolina, where three innocent Muslims – a newlywed couple and their sister – were killed by a neighbour, Craig Hicks, is nothing short of a wakeup call. If this doesn't already tug your heart strings, then the mere fact that they were strong pillars of the community who believed in regularly volunteering and were going to an evening prayer and ...
Read Full Post
"Those Muslim terrorists are killing innocent people…" I don't even remember the rest of his sentence. Those words stunned me for a minute. But even as my ears started ringing, I took a couple of deep breaths telling myself,  "He doesn't know what he is talking about. There is no use pointing out his poor choice of words." It is ironic that this happened in a class where our 73-year-old African-American Professor, himself a victim of racism, had been teaching us how to recognise the various forms of racism in America that are present even today. "I just want to share an observation", ...
Read Full Post
Based around an American prisoner of war's conversion to Islam and his suspected descent into the terrorist fold, five time Golden Globe-winning series, 'Homeland' is widely acclaimed by critics for its top-notch political commentary and a devoted performance by the show's CIA heroine, Claire Daines. It's not as uncontroversial among the American Muslim community, however; gaining a mixed response primarily because it has been accused of legitimising Islamophobia by portraying many of its antagonists as radical Muslim terrorists. What's also feared is that Homeland will incorrectly portray Pakistan, the setting of its upcoming fourth season. Yet I personally think it's unfair to simplify Homeland as an anti-Muslim ...
Read Full Post