Blunt and evasive are two adjectives that best describe Foreign Minister Khawaja Asif's recent conversation with the Asia Society. It was held in union with the 72nd United Nations General Assembly (UNGA). Asif, a vocal critic of Donald Trump's version of American foreign policy, admitted that Trump's position on the Afghanistan-Pakistan (AfPak) region was an "utter disappointment". However, I personally felt that his elusive response to the question regarding Pakistani-Americans was an utter disappointment. The interviewer, a world-renowned journalist and author, Steve Coll, mentioned the increasingly polarising nature of the American society, which the foreign minister sharply labelled as a bad sign for the future. Coll also referred to the ...
Read Full Post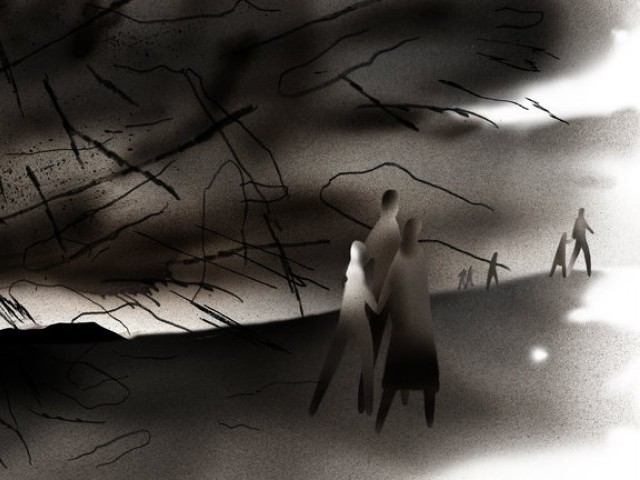 "DON'T go anywhere near a mosque," I told my mother. "Do all your prayer at home. Okay?" "We're not going," she replied. I am the son of Muslim immigrants. As I sent that text, in the aftermath of the horrible attack in Orlando, Fla., I realised how awful it was to tell an American citizen to be careful about how she worshiped. Being Muslim American already carries a decent amount of baggage. In our culture, when people think "Muslim," the picture in their heads is not usually of the Nobel Peace Prize winner Malala Yousafzai, Kareem Abdul-Jabbar or the kid who left ...
Read Full Post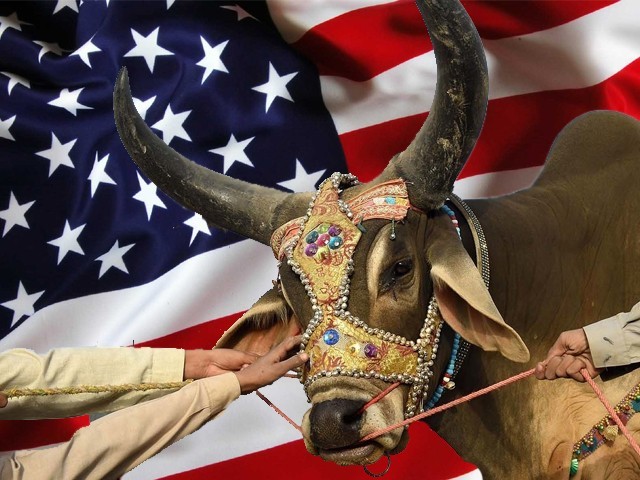 Bakra Eid and 'bari'  Eid are the two loving nicknames I used while referring to the feast of sacrifice all of my childhood that I spent in Pakistan, until I moved to the West and realised that people mostly referred to it to as Eidul Azha in this part of the world. I have often been asked by Americans and people from other faiths about the significance of both the Eids, and while Eidul Fitr has been naturally easy to explain, Eidul Azha not so much. Most of us growing up in liberal Muslim households do not educate ourselves, cerebrally, on the philosophy behind the Islamic rituals and practices ...
Read Full Post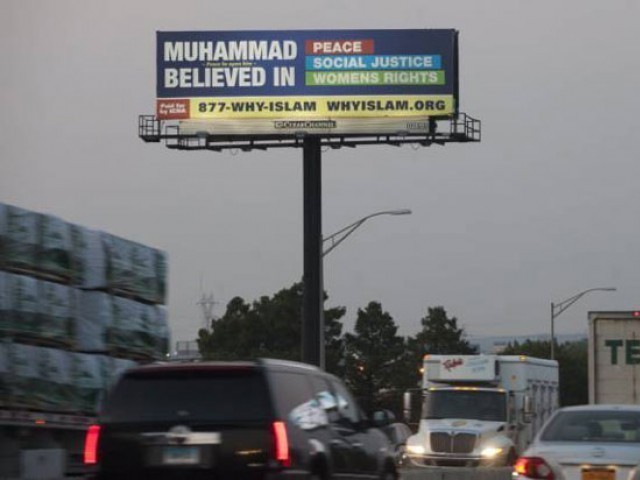 The Islamic Circle of North America (ICNA), as reported by The Express Tribune on September 1, 2015, initiated a nationwide campaign to 'create awareness about the religion (Islam)' by displaying billboards that, as ICNA spokesman Nadeem Baig stated, hopes to,"raise awareness about the faith and to dispel myths about the Muslim Americans". The billboards contain messages such as how Prophet Muhammad (PBUH) supports 'peace, social justice and women's rights'. Photo: Islamic Circle of North America Facebook page Yahoo News also covered ICNA's crusade and the comments section got flooded by anti-Muslim vitriol. Such comments demonstrate that Islam has a poor image in ...
Read Full Post
Since the tragedy of 9/11, Islamophobia has been persistently on the rise in America. The anti-Muslim rhetoric from the far right and the new atheist community continues to serve as fuel for the growing climate of fear, hate and suspicion of Muslims in America. Just this past Friday, a significant anti-Muslim rally was held outside a mosque in Phoenix, Arizona. It was significant, not in terms of numbers, but for the fact that the anti-Muslim protestors came fully armed, some with weapons of military calibre. As they displayed their arms and chanted profanity against the Islamic faith, innocent men, women and children prayed peacefully inside. Here are the ...
Read Full Post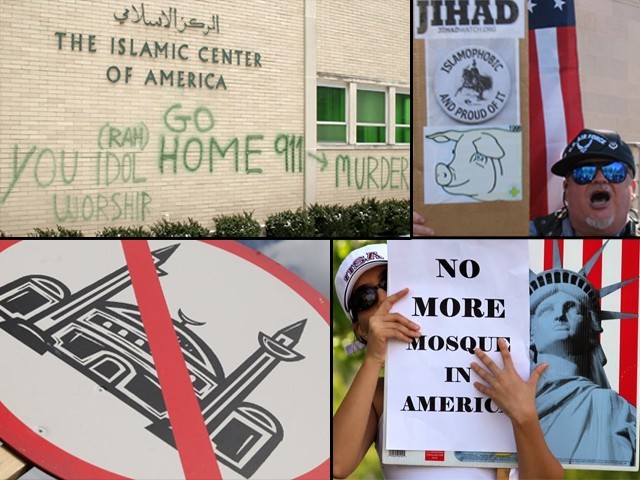 This weekend, fliers threatening Muslims with mass murder were left at a bus station minutes from my home near Boston. The warning on the fliers: Muslims in America be ready to face death if ISIS did not surrender within the following three days, as if Muslim Americans command and control the actions of the terrorist group. This unfortunate incident follows a series of anti-Muslim hate crimes in America in the last few days. Following the brutal Chapel Hill shootings in which three young Muslims were killed execution-style, an Islamic community centre in Houston, Texas, was burned down. A fireman posted on social media, asking his fellow firemen not to put out the ...
Read Full Post