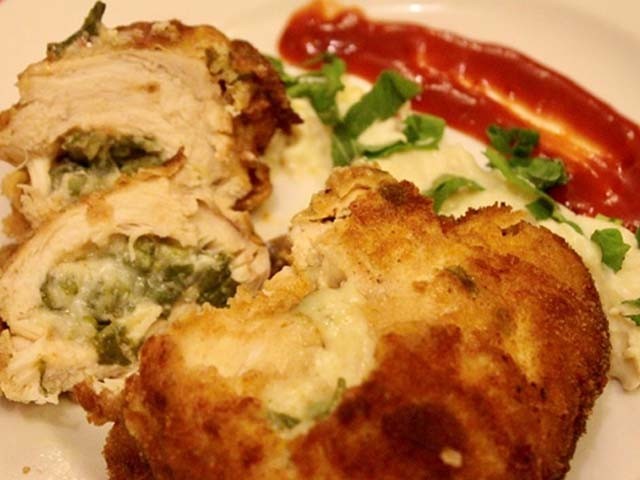 Chicken is always a popular and easy dish to prepare, especially given the fact that it comes in many variations, ranging from desi to non-desi. It is safe to say that for many people a week without chicken is not a satisfactory week at all. But because chicken is so easy to prepare, it gets a bit boring at times. So keeping in line with my 2019 resolution of trying out new things, I decided to prepare a non-desi variation, one that is both easy to prepare and impressive to serve: spinach stuffed chicken. Spinach is a superfood as it is loaded with ...
Read Full Post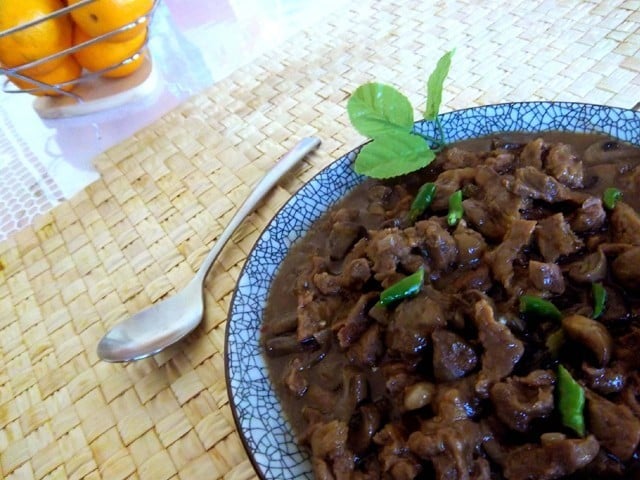 After my surprising success with the Thai Green Chicken Curry last week, I couldn't wait to try out another oriental recipe. And then yesterday, I spent a while organising some of my recipes on the blog and came to realise that I have a lot of recipes which use chicken but not anything with beef or mutton. Sometimes I tend to write chicken/beef under the ingredients but that's about it. So this is my first recipe using beef. Okay, so this is supposed to be another 'Thai' cooking recipe but I'm still not sure if it sounds more Chinese. I think I'll ...
Read Full Post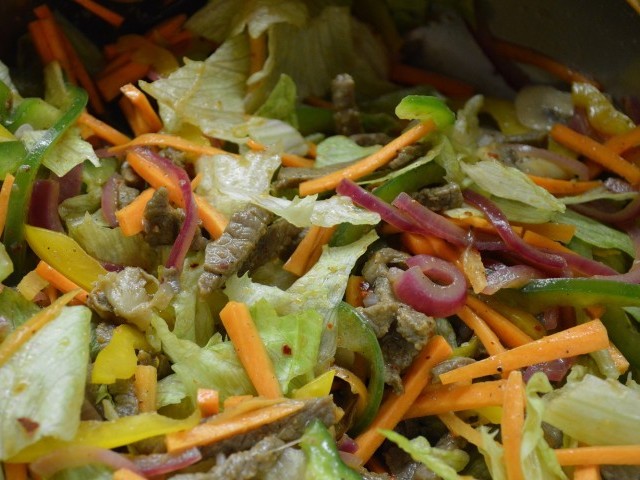 I'm sharing with you all the recipe of a delicious and aromatic salad – a refreshing change from the mayo loaded salads or the typical mixed vegetable salads we have on a regular basis. It's a full meal in itself if served with crackers or garlic bread. Here is what you will need. For the salad: 250g boneless beef (try to get undercut as its the most tender part) 1 medium sized onion 1 small sized lettuce head (I used iceberg lettuce) 1 carrot 1 bell pepper 1 cucumber 5-6 button mushrooms 1/4th cup vinegar For the dressing: 1 tsp olive oil 1tsp soy sauce 4 tbsp lemon juice or 2-3 tbsp vinegar 1 ...
Read Full Post