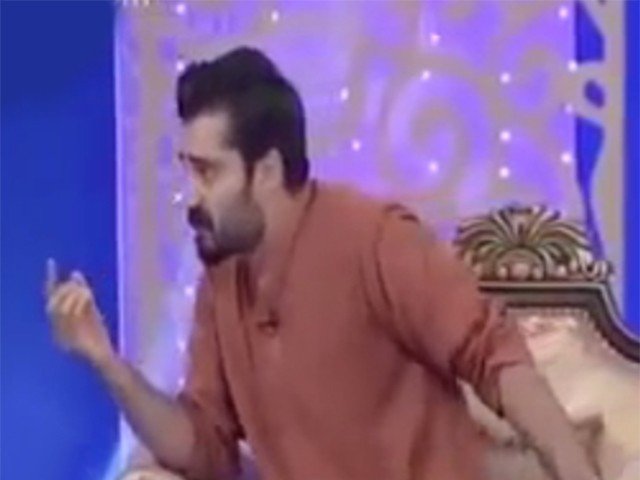 Pakistan is the land of topsy-turvy, where the righteous are punished and the wrongdoers thrive. In what is a thoroughly perplexing decision, The Pakistan Electronic Media Regulatory Authority (PEMRA) imposed a ban on Hamza Ali Abbasi's Ramazan program. What was his crime? To open a dialog on his show on the plight of one of the most viciously persecuted minorities in Pakistan, the Ahmadis. Not a few days ago, Hamza Ali Abbasi asked why Ahmadis were treated so poorly in the country and why we were so afraid to talk about it: "The community is being suppressed but if you talk about it, ...
Read Full Post
A loud blast followed by an explosion in Quetta on Wednesday left several persons dead and others severely injured. The scene was a polio vaccination centre, and the explosion took place near a group of vehicles which were being loaded with vaccination supplies. Twelve of the dead belonged to the police, two to the paramilitary, while two were civilians. Fifteen people died at the hands of a suicide bomber whose remains were later collected from the site. The police and paramilitary personnel killed had come to the polio vaccination centre to escort the polio workers since polio teams are so commonly subjected to attacks ...
Read Full Post
For years we've made fun of the Catholic priests fondling with young ones. Their ghastly and heinous acts of insensitivity disgust our spirits and we all abhor such practices. I once stopped by and spoke to John Wojnowski, himself a victim, on Massachusetts Avenue, Washington DC, who has been protesting for years, trying to bring the world's attention to the abusive ways of the clergy. He told me his appalling story of how a priest abused him during his childhood and how difficult it was for him to get over the traumatic event, something that scarred him psychologically for his entire ...
Read Full Post
"Babu jee, India is so enormous. Mumbai, Agra, Delhi and Bihar are unfathomable in size. Either you take one step or accomplish a hundred, it will take 10 years to traverse from one end of the country to another," she assured me in her mellifluous Bihari tone. As the fan overhead continued its eternal hymn, Nani (maternal grandmother) shouted in distaste, "Huh, you have seen India, my foot! Woman of no worth," she shouted out, as mother and I looked at each other, exchanging mental notes on how to manage Nani's incorrigible distrust of domestic helpers. Nani suffered from a cancerous tumour ...
Read Full Post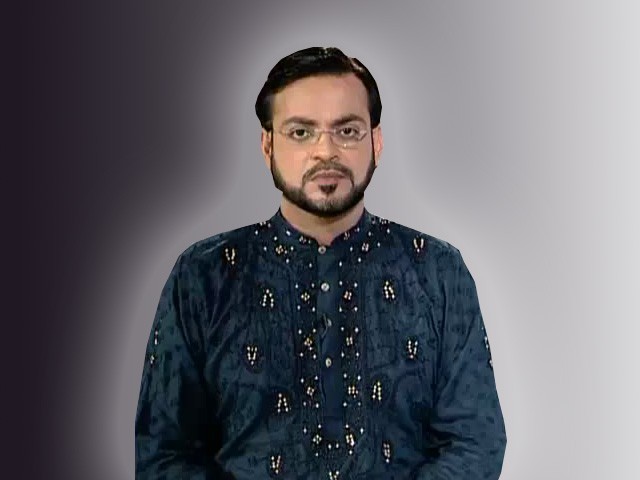 Remember when Superman lost his life in a war against the seemingly unstoppable alien, Doomsday, in order to defend Metropolis? Except it turned out that he hadn't really died and instead was actually just recharging in a Kryptonian regeneration mix for a few months so that he could return – fully alive and functional (notwithstanding that terribly embarrassing mullet). Now, Pakistan's Ramadan hero, Dr Aamir Liaquat, will be joining the ranks of famed second comebacks so favored by comic books and holy scriptures. Yes, the rumor mill got it right this time around. Liaquat, who has often fallen from grace in the ...
Read Full Post
When the excited lot at Times Square was celebrating the death of Osama bin Laden, we in Pakistan were in a state of absolute shock and bewilderment. Like an uninvited guest at a party who's been asked to say a few words on stage, we had no clue how to react. Why we didn't celebrate A large fraction in the West expected us to celebrate the death of Bin Laden like New Yorkers. A friend in India tweeted that the moderate Pakistanis should come out of their houses to show their contentment on the death of the Saudi businessman turned al ...
Read Full Post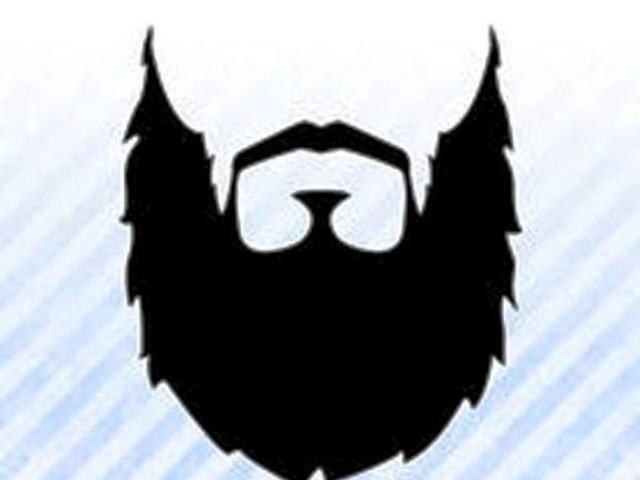 For years I lived any young adult's dream; there was music, parties, banter, unorthodox festivities, substance abuse and a fair degree of foul play. Then things changed radically – it was nothing short of a revolution; I grew a beard. After extensively studying and reading about both Islam and other religions, I started to pray five times a day and even encourage friends and colleagues towards the path of salvation. I have finally chosen spirituality over (supposed) rationality and have given up on worldly desires to pursue those of an eternal life. Why did I grow a beard? For me it was simple: a ...
Read Full Post
Veena Malik's appearance on Bigg Boss 4 and her current interview on Express News has been the subject of many a cushy drawing room debate.  Liberals everywhere are incensed by the mufti sahab who did not even watch Bigg Boss and yet was quick to pass judgement on Malik. Fair enough.  Malik's supporters have rushed to Facebook to give her a big thumbs up and cheer their 'hero' on.  Veena takes on mullah and wins, they scream. Now we all know that this was pretty much a setup. Kamran Shahid pitched Malik against a mufti and then called Ashmit Patel who made some ...
Read Full Post
The current floods in Pakistan have confirmed what some have suspected for years – that the underlying polity in Pakistan is irrevocably inept and dysfunctional. That the citizens of Pakistan have suffered under a broken polity. There is renewed scrutiny and critical commentary on political and social discourse in Pakistan due to the floods. However, there is one area which forever escapes this new found spirit of critical enquiry in the Pakistani media, and that is the issues of religious authority and religious institutions. Ever since the so called ''media revolution'' in Pakistan, everyone from chat show hosts to columnists ...
Read Full Post