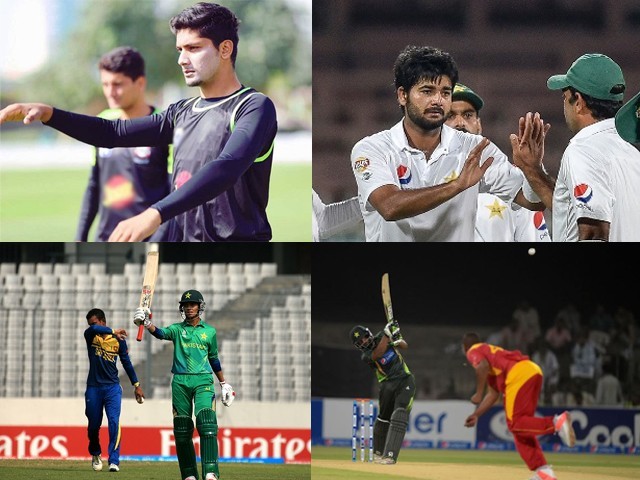 I was always envious of the Indian Premier League (IPL); I loved the fact that it projected young Indian talent to the world, and I wanted something similar for Pakistan. Enters Pakistan Super League (PSL). However, while PSL has brought numerous young talent, I also feel that throughout the three seasons thus far, many talented cricketers have been left out. In this blog, I focus on the top six talents PSL teams should pick in the upcoming draft, and why I believe they would be a good fit for the team. Saif Badar A product of the Under-19 (U19) system, Badar, so far in his ...
Read Full Post
Recently, the Pakistan Cricket Board (PCB) announced a 100% increase in the salaries of domestic players and coaches alike. Furthermore, the contracts of the players and coaches have been extended to a year-long period from the pre-existing six-month period. On the surface, this looks like a great move on PCB's behalf, but this move alone will not improve the dilapidated state of Pakistan's domestic cricket. Domestic players and coaches always complain that the greatest problem they face is a lack of funds and how this issue has severely hampered the development of cricketers. Now with this increase in salaries, the onus is on ...
Read Full Post
Pakistan's team is being re-known for all the excitement it brings to the game of cricket. That comes from the fact that surprises are the forte of Pakistan cricket structure. So much so, that we ended up giving a 40-year-old his debut match just two series before the World T20, and now we are on the verge of giving a chance to a player who just completed his five year ban amidst a spot fixing scandal. We must give credit to the selection committee as Rafatullah Mohamed from Peshawar was included on the back-to-back impressive performances in the Domestic T20 tournament, ...
Read Full Post
The Pakistan cricket team, under the supreme leadership of Azhar Ali, has wrapped up the series against Sri Lanka by outplaying the hosts with a superbly dominant performance, winning three out of four matches in the five-match ODI series. Photo: Reuters This was Pakistan's first bi-lateral ODI series win in Sri Lanka since 2006. It has also boosted Pakistan's chances of making it to the Champions Trophy as Pakistan is currently ranked eighth in the ODI rankings, slightly ahead of West Indies. The national team has given a great overall performance. Pakistan's batsmen have batted positively with strike rates ranging from Azhar's 82 to Shoaib Malik's 125. Azhar's technique ...
Read Full Post
The air is filled with a thunderous roar, A new ray of hope can been seen on shore, People have come out like never before, Something has happened in Lahore. The balls have been bowled, Cricket is in all its galore, Something has happened in Lahore. The barren grounds finally see joy, The fabled heroes have alas stepped on our home soil, The knocks of Afridi have come back to life, Something has happened in Lahore. The charms of Ahmed Shehzad, Lightning bolts of Mukhtar Ahmed, Zimbabweans didn't disappoint either, Everyone was cheered, from Chigumbura to Professor. Something has happened in Lahore. There are old and young alike, Generations who don't want to miss this sight, This ...
Read Full Post
It ended in a way that it should not have; with logistical problems and the unpredictable weather having the final say. But even during these anticlimactic moments, the impact of the series will not be forgotten anytime soon. After a dry spell of six years, international cricket had returned to the green land. Normally, a series between the ninth and 10th ranked sides in the world would not generate much interest amongst cricket lovers and fans, but this was no ordinary series. This series allowed our Pakistani players to play in their home ground and in front of their people, who were longing to see their heroes ...
Read Full Post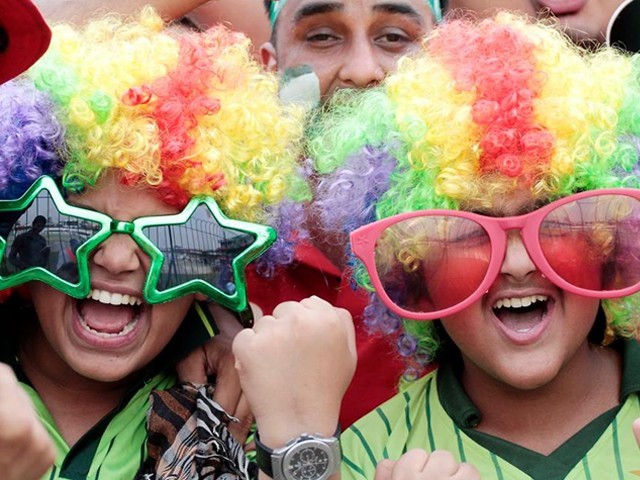 "Ugg raha hai dar-o-deewar se sabzah Ghalib! Hum bayabaan mein hein aur ghar mein bahar aayee hai" (Greenery is growing out of the doors and walls, Ghalib I am in wilderness and spring has arrived at my house.) In his remarkable yet slightly partial treatise to the game in Pakistan, The Wounded Tiger Peter Oborne identifies two events as being game-changing in the history of the sport in the land of the pure. First was the 'Test match' victory over the touring MCC side in Karachi in 1951 which established an Abdul Hafeez Kardar-led Pakistan side as a force in international cricket and ...
Read Full Post
If the purpose of the T20 format is to provide an adrenalin-filled summary of the game of cricket, then yesterday it succeeded. It is a snapshot, suspended in time, of two countries that have an obsession with their cricket teams which borders on the unhealthy. Through cricket we taste the macabre joys of licking our own wounds. But more on that later. Here are the facts: Bangladesh has defeated Pakistan in three ODIs, and last night it beat Pakistan for the first time in a T20 match. All the matches were played in Bangladesh. The crowds were fanatical. Bangladesh has ...
Read Full Post