Bad times have befallen Delhi again. The capital of India has been in the news lately because of the widespread protests by citizens and students across the communal, linguistic, cultural and religious divides which have come to the forefront ever since the promulgation of the controversial Citizenship Amendment Act (CAA) passed by the Narendra Modi government. Delhi has been the site of protests, most of them congregating in and around the Jawaharlal Nehru University (JNU), the Jamia Millia Islamia and Shaheen Bagh. Interestingly, the protest poems of Pakistani resistance poets like Faiz Ahmed Faiz and Habib Jalib have become very popular ...
Read Full Post
Kashmiris ruling Kashmiris. Undoubtedly, a novel concept, not only to modern day Pakistanis and Indians, but to historians as well. It is ironic and equally unfortunate that for the past 400 years or so, Kashmiris have been subjected to the reign of non-indigenous ruler, be it the Mughals in the late 1500s or the Dogras pre-partition. Most rulers saw Kashmir as nothing more than a comfortable summer retreat and so, ignored the plight of the local populace which was, by most accounts, quite poor. However, the demeanour of the Dogra dynasty towards the Kashmiris was essentially that of an owner's ...
Read Full Post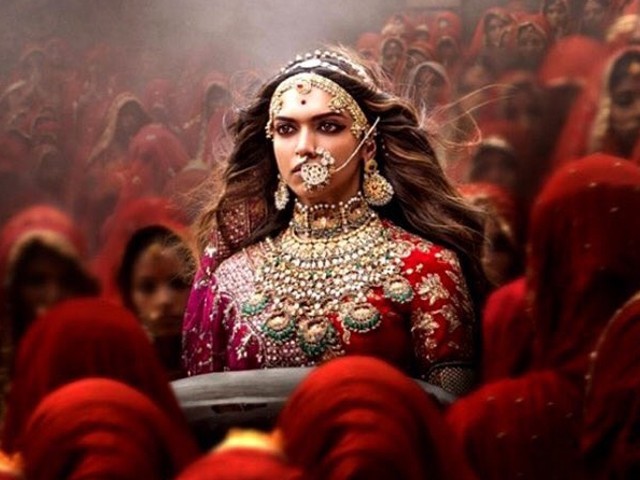 The ideology of the Taliban is in an expansionist mode –  it is no longer confined to Afghanistan and Pakistan, but has started capturing territory in India as well. And it is being ably assisted by none other than the ruling party in Delhi. How else can you explain the announcement of head money for the director and the lead actress of the upcoming movie, Padmavati, by a senior member of the Bharatiya Janata Party (BJP)? How else will you explain the open endorsement by some members of the BJP for the fringe militant caste group, Shri Rajput Karni Sena, which has threatened to create ...
Read Full Post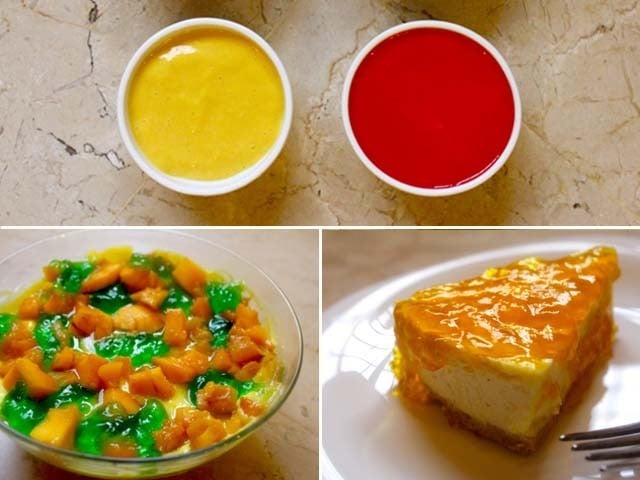 It's that time of the year again when we find ourselves replacing wholesome meals with the indulgent sweetness of mangoes. A delicious variety of Langra, Sindhri, Anwar Ratol, Chaunsa, Desheri, Himsager and Sammar Bahist, to name a few of the desi aams (mangoes) are readily available in Pakistan. These mangoes become a delicious addition at breakfast, lunch and dinner. In his book 'The Last Mughal', William Dalrymple quoted the following, defining our love affair with mangoes aptly. "For Mirza Ghalib, the late evening was the time for indulging in mango related pleasures, especially the exquisitely small, sweet chaunsa mango, a taste he shared with many other discerning Delhiwallahs, past and present. At one gathering, a group of Dehliwallahs were discussing what qualities a good mango ...
Read Full Post
Lahore and I have always had a complicated relationship. The city can plunge me deep into an abyss of depression at will, yet it's the sole antidote to depression I know of. It reminds me of various people, family members and others, who passed away; yet it's a place that still makes me want to live. I would choose Lahore over any other city of Pakistan if given the choice. So it's only after 20 years of my acquaintance with Lahore, countless memories, ample experiences and an article in The Express Tribune Magazine entitled '10 things I hate about Lahore' (which ...
Read Full Post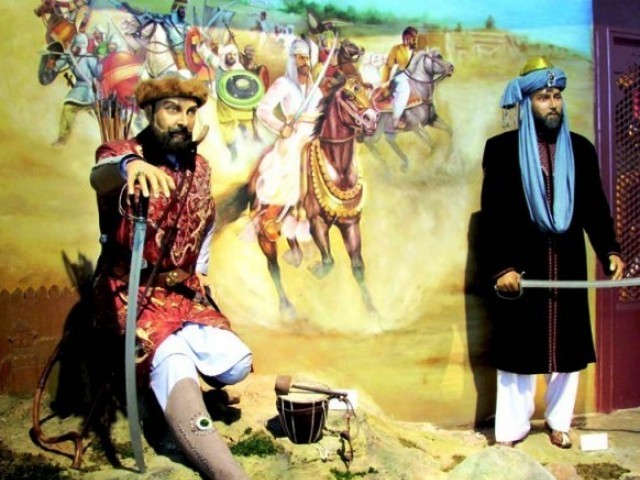 Names such as Bhagat Singh, Mangal Panday, Rani Lakshmibai etc are never even remotely mentioned in Pakistani course books. Why? Their contributions as well as those of other unsung (at least in Pakistan) heroes are immense and should not be so arrogantly ignored. I love the fact that the entire Islamic nation, especially Pakistan, is so stuck in and obsessed with the glory days of yore. There's no doubt that the Arab and Persian scientists from the medieval era made huge contributions to science, but why do we Pakistanis fail to acknowledge that they were Arab or Persian rather than Indians (which we ...
Read Full Post
"Every mohallah (locality) of Bhera town has a building that can boast of belonging to a historical period; like many Hindu and Sikh monuments, a number of buildings of the Muslim period also grace the landscape of Bhera town," says Professor Yousuf Chauhan, a teacher of Bhera Town. There are many historical mosques in Bhera town of which the mosques of Tughlaq, Khilji and Suri periods are quite prominent, he said. The list of historical mosques in Bhera is long. Qazianwali mosque, Haafizani mosque, Peeranwali mosque, Gondianwali mosques, Hakimwali mosque, Jamia Masjid Mohajirin in Pakhiwaran Mohallah are some of Bhera town's ...
Read Full Post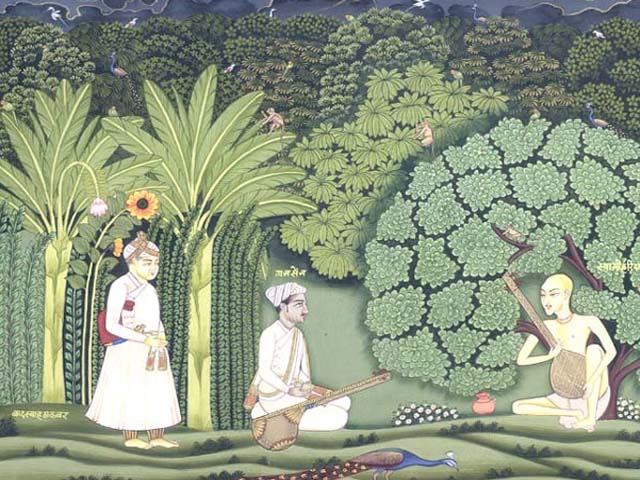 There is a story told in traditional musical families in the sub-continent about Tan Sen, a legendary musician from the times of Akbar the great who was one of the nine jewels of the Mughal court. It is said he could cause rain clouds to appear and disappear through the exposition of his raags. The heart does not sing for gold The story goes that one day, after listening to the rapturous music of Tan Sen, Akbar asked him if there was anyone in the empire who could match his musical talents. "There is one, my Lord, who not only matches but indeed surpasses me in music," answered Tan Sen. "Is it ...
Read Full Post
There is a bazaar in Taxali Gate called Heera Mandi. A few decades ago this place was famous for dancing and music. People used to go here for a visual and musical treat. Beautiful girls (kanjiries) used to sit in stall shaped balconies, called kothas, and ply their trade, the oldest profession in the world. The place was perhaps even more famous for singing and dancing. However, slowly the aesthetic pursuit became less arty and more tarty. The area became the centre of prostitution in Lahore. Most people have the misconception that the Diamond Market got its because of the beautiful girls who worked ...
Read Full Post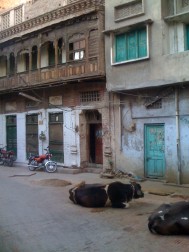 I do not feel very proud as I tell you about Akbari gate, it is more of a junkyard than a cultural heritage site. When you walk through this gate it feels like you have descended to some level of hell. The air is filled with dust and the odour of animal waste has permeated to even the edibles sold here. Surprisingly, people manage to live here. They conduct business very proudly, contributing to the increasingly vast garbage heaps in the area. There are no traces of monuments and our old heritage; all that is left is a materialistic mess of the greed of humanity. There is little sign of the gate named after Mughal emperor Jalaludin Muhammad ...
Read Full Post