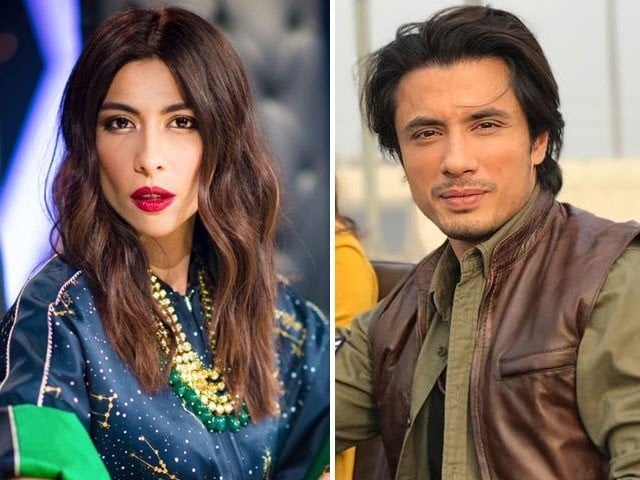 This week saw yet another development in Pakistan's first #MeToo case: Ali Zafar spoke directly to the media for the first time since he filed a defamation case against Meesha Shafi for accusing him of sexual harassment. Zafar confidently told the media that Meesha's case has been dismissed and he has been proven innocent by the court of law. This is blatantly untrue. In fact, it is a vicious way of misleading common people who are unaware of legal proceedings and only believe what they hear Zafar say on the news. What is actually happening? Firstly, according to Nighat Dad's statement, Zafar has ...
Read Full Post
I am Pakistan's disaster, I am Pakistan's reluctance, I am Pakistan's prejudice, I am Pakistan's vehemence. I am that blazing ferocious sun, which strikes only the poor of Karachi and pardons the rich, I am that torrent of monsoon flood that demolish the house of the peasant, overlooking the palace of the landlord nearby, I am that dancing death in a farmer's house whose seeds the government didn't buy, I am that wrath of God destined for the weak only. I am the falsified history which is being taught to the students, History which glorifies the tyrants and undermine the real sons of the soil, I am the bellicose politician's instinct of felony; felony that ...
Read Full Post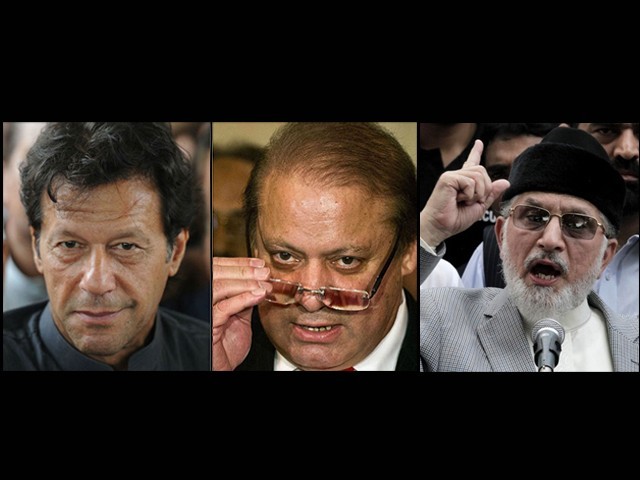 Imran Khan, Nawaz Sharif, Tahirul Qadri: A triumvirate of egos. This is what it is all about. You'd wish this was about democracy, but unfortunately, it is these three we should focus on to understand this. Pakistan's current political crises are a joint concoction of blunders committed by Pakistan Muslim League-Nawaz (PML-N), Pakistan Tehreek-e-Insaf (PTI) and Pakistan Awami Tehreek (PAT). PML-N instigated this with their utter refusal to take the opposition seriously, or accept the legitimacy of their demands. Perhaps they were yet to grasp the reality of the new face of opposition force; that it wasn't going to settle for ...
Read Full Post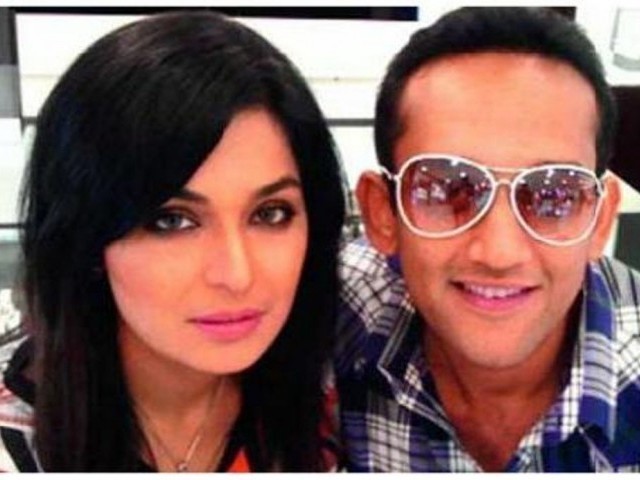 Meera has been in the news for all the wrong reasons; her every word is dissected, every move analysed and every action judged. So when an alleged sex tape with her now ex fiancé Captain Naveed became a collection in everyone's mobile phones, the reaction was nothing startling. Most blamed it as a desperate publicity stunt to nourish a floundering career and some empathised with the trauma the 'leak' may have caused to the couple. Mubashir Luqman dedicated a show on this alleged sex tape that added fuel to the fire. But debate on another pertinent question was absent in ...
Read Full Post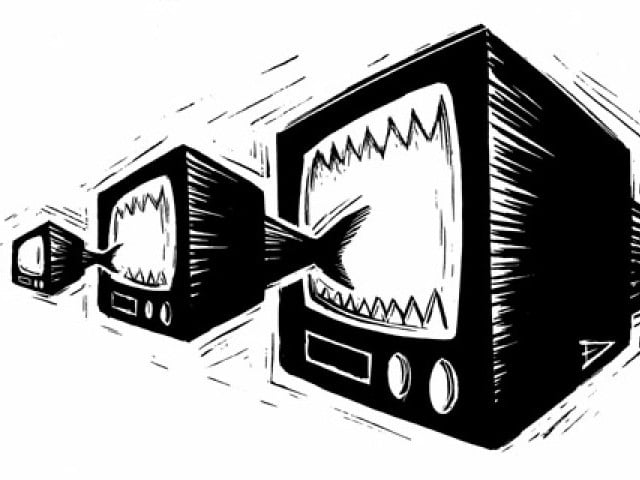 There was a golden time during my father's childhood when the only available channel was Pakistan Television (PTV). This showcased enjoyable shows that were informative at the same time. Sadly, this time is long gone.   Today, even though television offers many channels, all I find when I flick the TV on is annoying talk shows. These talk shows give rise to other talk shows that are later talked about on other shows… and the cycle goes on and on. To depict my distaste for these shows, I have come up with a list of 10 things that I cannot stand about talk ...
Read Full Post
Last week, Mubashir Luqman conducted a show in which he revealed the corruption of the PML-N's laptop distribution scheme. The videos of the show went viral on YouTube. People admire Mubashir Luqman because of his thorough research, but I'll be straight here – I actually like his show because it is in favour of the PTI. In the past, when Luqman spoke about the MQM, nobody liked him. But since he is now against the PML-N and his allegations are in great favour of the PTI, he has turned into a national hero. Let's come to the ...
Read Full Post