I think it goes without saying that the Saw movies are definitely an acquired taste. It probably also goes without saying that over the years, the series has developed more into torture porn rather than actual horror. In Hollywood though, the only thing that really matters are the numbers and numbers suggest there is an audience out there for these kinds of movies. With seven films, the Saw franchise has raked in nearly $874 million worldwide, all on a budget of approximately $67 million. And to think, the first one was shot on a low budget in a run-down warehouse, over the span of just 18 days. Jigsaw, the eighth ...
Read Full Post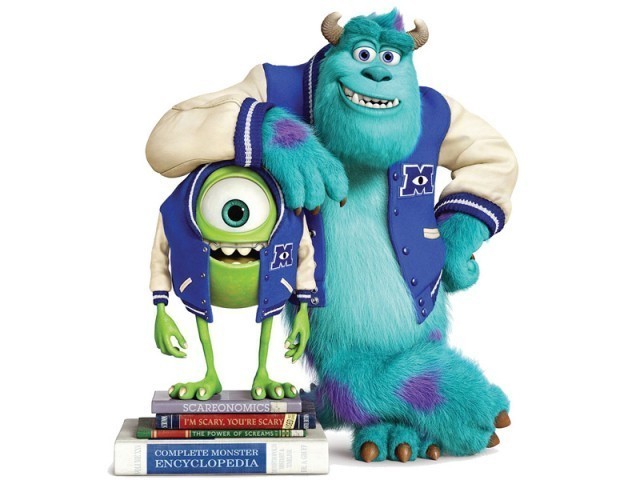 After waiting for a good 12 years, Pixar fans are now able to experience the magic of 'monsters' on the big screen. These aren't just any ordinary monsters; this is Monsters University – the prequel to Monsters Inc. (2001). The movie begins with Michael, 'Mike' Wazowski (Billy Crystal) and James P 'Sulley' Sullivan (John Goodman) getting admission at the Monsters University's Scarer Program. They both dream of becoming the best scarers of the Monster world. Although Monsters Inc. showed Mike and Sulley as best friends and the leading scarers, their university days aren't as good; Mike is a hard working ...
Read Full Post
In 2009, when The Hangover hit big screens around the world, it created a ruckus about the characters of the movie and set a new standard in Hollywood's screwball comedy genre. The sequel to Hangover, Hangover 2, released in 2011, received a similar response. Hangover 3 now brings the franchise to an end. Phil Wenneck (Bradley Cooper), Dr Stuart "Stu" Price (Ed Helms), Doug Billings (Justin Bartha), and Alan Garner (Zach Galifianakis) reprise their roles from the previous two installments as the 'Wolfpack'. WARNING: SPOILERS AHEAD The first few minutes of the movie focus on Alan, who is still a child inside the body of a 42-year old man. ...
Read Full Post