Director cum screenwriter Paul Feig, renowned for his unforgettable comedies such as Bridesmaids (2011), Spy (2015) and Ghostbusters (2016), is back in Tinseltown to entice filmgoers. However, this time, he is ready to amaze his fans with an utterly diverse genre; yes, he is trying his hands at a film noir – a mystery thriller titled A Simple Favour. Based on Darcey Bell's debut novel of the same name, both Bell and Feig utilised the anecdotal narration method to tell the chronicle through three main characters: Stephanie Ward, Emily Nelson and Sean Townsend. The teaser and the trailer both received positive response from ...
Read Full Post
Meg: A Novel of Deep Terror, a science fiction horror novel penned by Steve Alten and published back in 1997, was a hit amongst avid sci-fi readers. A movie based on the novel has been in development hell since 1997, but the time has finally arrived for Meg to take over the big screen. The movie adaptation, titled The Meg, stars Jason Statham as Jonas Taylor, along with Li Bingbing (Resident Evil: Retribution), Rainn Wilson (The Office), and Ruby Rose (John Wick: Chapter 2). Meg is short for Megalodon, a prehistoric 75 feet long shark which is said to have ...
Read Full Post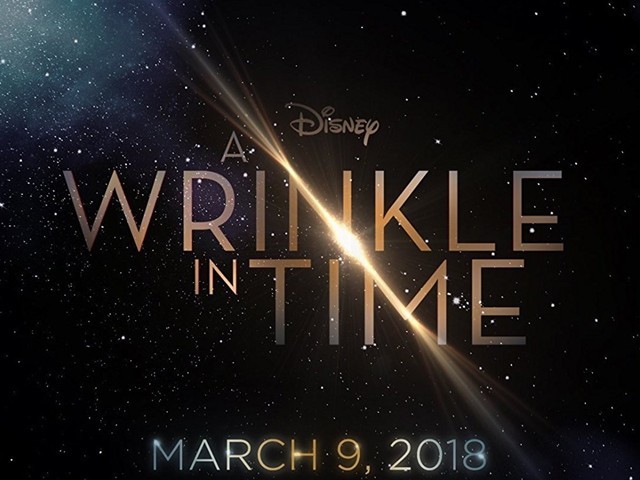 Middle of Nowhere (2012), Selma (2014) and 13th (2016) famed Ava DuVernay is the first African-American director whose work has been nominated for numerous awards, including the Golden Globes Award. This year, she is back with a $100 million live-action, sci-fi fantasy film, A Wrinkle in Time. Based on the fiction writer Madeleine L'Engle's 1962 classic novel of the same name, A Wrinkle in Time is a heartless and clumsy film that covers a tussle between the virtuous and the corrupt. L'Engle in her novel adroitly epitomised the immoral and sinful entities with black objects and dark phenomenon. Her book's evil characters ...
Read Full Post
If you read Madeleine L'Engle's fantasy novel A Wrinkle in Time as a child (or even as an adult for that matter), then chances are that your mind's eye probably didn't conjure up an image of Oprah Winfrey in a blonde wig whenever the character of Mrs Which appeared in the story.  And if you were to come up with a fantasy casting for a movie adaptation of the 1962 classic, then once again, blonde Winfrey probably wouldn't have been the first person you pictured in that role. Photo: IMDb But that somehow is exactly what we're getting in the ...
Read Full Post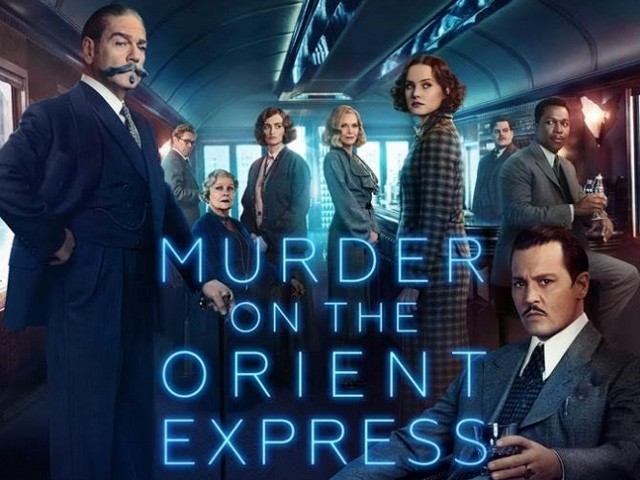 In an age when cinema and filmmaking is arguably at its biggest, it is surprising that the 'whodunit' seems like a genre from a bygone era. While television shows like Twin Peaks, Sherlock and the latest Riverdale have continued to reinforce the classical construct of the genre increasingly well and creatively, only a handful of films, in recent times, have tried to bring the genre back to life. This, again, is surprising because nothing gets 'butts in seats' like a good, old-fashioned murder-mystery with a twist. Director and actor Kenneth Branagh likely feels the same way, which can only explain why he decided to adapt Agatha ...
Read Full Post
There was a point in my life when I desperately wanted to be an archaeologist. While I was young and impressionable, the primary reason for one of my earliest choices of profession was the influence of the bullwhip cracking, pop culture icon, Indiana Jones. I doubt that most millennials are aware of the impact this fedora-wearing protagonist had on our generation. If they need a reference, they need not look further than the gun-toting archaeologist-adventurer, Lara Croft. Hailing from the same occupational territory, Croft is to the millennial what Jones was to our generation. The first trailer of the Tomb Raider reboot, featuring a ...
Read Full Post
The video game has 12 million subscribers and not a single one of them could have asked for another director for this movie adaptation. But guess what, contrary to the expectations, Duncan Jones birthed a disaster. Based on the video game franchise, Warcraft is set in Azeroth and tells the story of humans (including dwarves, imps and various other mythical creatures in the fringes) in conflict with beasts; orcs to be precise. The former party is exposed to the threat of colonisation and the latter fears extinction. The orcs are able to enter the human world via a dark portal and that is when ...
Read Full Post