"Ama Sua. Ama Lulla. Ama Quella." "Do not steal. Do not lie. Do not be lazy." This age-old quote from the Andean highlands defined the code of life for a nation that rose from oblivion to become one of the greatest cultures of its time – the Inca. Today, after 500 years, one of its architectural marvels, Machu Picchu, is one of the Seven Wonders of the World. Cusco, the ancient capital of Inca, was my first stop on the way to Machu Picchu. Situated at an elevation of 3,000 metres, this acted as a stopover and helped me acclimatise to the ...
Read Full Post
At 5,895 metres, Mount Kilimanjaro is the highest peak in the continent of Africa. Though dormant now, it is also the highest volcano in the world outside of South America. The mountain is one of the seven summits (a term used for highest peak in each of the seven continents). From the plains of Moshi to its summit, the mountain rises a staggering 5,100 metres, which makes it the tallest free-standing mountain on the planet. While it may not be for the faint-hearted, for many trekking/mountain climbing enthusiasts like myself, it is one of the starting points of their climbing career. [caption ...
Read Full Post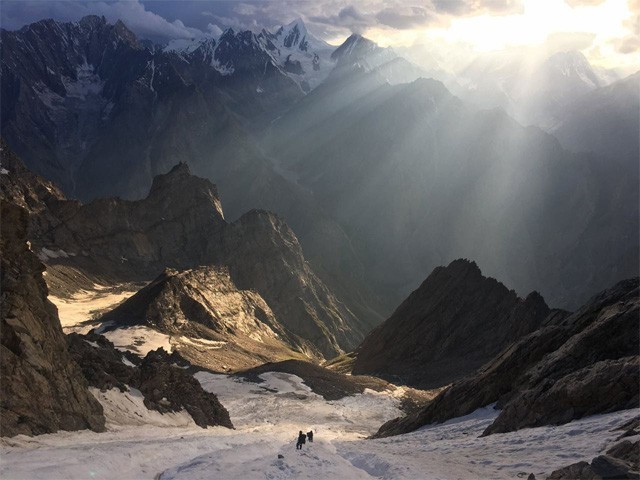 I have always loved mountains from afar, but never thought that one day I would be ready to actually climb a mountain for real. I have never been a mountaineering aficionado, nor did I have any prior experience of mountaineering or technical trekking. Yet, as my 30th birthday approached, my adventurous-self decided to be part of an expedition to climb the Baaushal Peak, which stands at 5,720 metres approximately.  Celebrating my 30th  on a mountain top in the majestic Karakoram Range of Pakistan seemed like a good idea at the time. It is also interesting how I became part of this group of brave ...
Read Full Post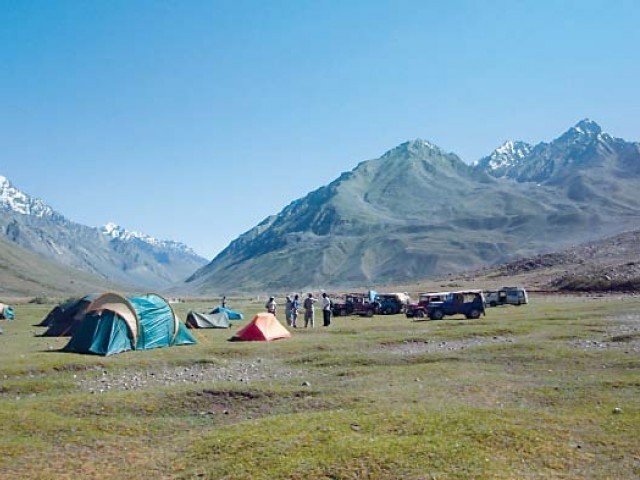 Every now and then, we hear someone singing odes to the beauty of Pakistan's North-West regions. Be it by one of those recent sing-along tourism promos running on nearly every news network these days, after a prolonged wave of violence in Malakand Division, or some bunch of local yahoos who'd just returned from a trip from any of the numerous valleys and lakes. The fact remains that the actual beauty and splendour of these areas is still quite underrated, despite all such praises. Even though the last few years' armed conflicts have labelled the entire region as a no-go zone, ...
Read Full Post
Paragliding is the simplest and purest form of aviation that fulfils the oldest dream of mankind that is 'flying'. Hunting for some adventurous sports, we (a group of office colleagues) decided to go paragliding. As paragliding looks risky to first-timers, we thought it best not to take the risk without first contacting professionals who could train us first and then lead us. After much research, we ended up at The Ultimate Adventure Club (TUAC). The reason we chose TUAC is that it is one of the largest adventure clubs in Pakistan and has CE certified equipment. They have internationally trained instructors who guide ...
Read Full Post
Amidst the hue and cry about rigging in elections, the political topsy turvy and the mercury rising and crossing the boiling point, there comes good news for Pakistan. Samina Baig and her brother Mirza Ali made history by climbing the world's highest mountain Mount Everest without using supplemental oxygen. It is also a moment of great pride not only for Pakistan but also for India and all those who want peaceful relations between both the countries, as Samina and Mirza had in their team two Indian twin sisters, Nughsi and Tashi.
All four of them were ...
Read Full Post