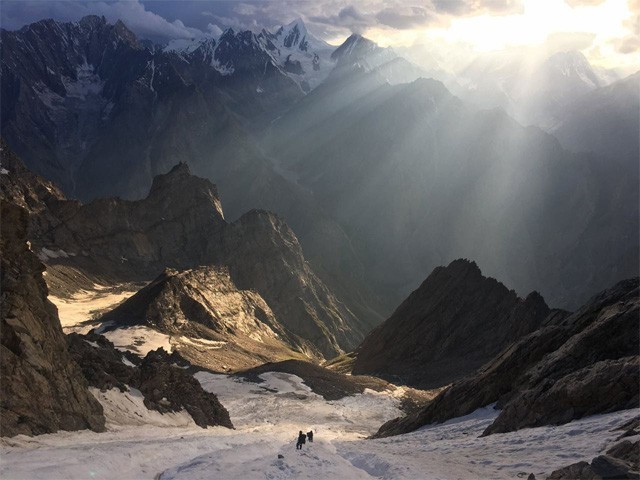 I have always loved mountains from afar, but never thought that one day I would be ready to actually climb a mountain for real. I have never been a mountaineering aficionado, nor did I have any prior experience of mountaineering or technical trekking. Yet, as my 30th birthday approached, my adventurous-self decided to be part of an expedition to climb the Baaushal Peak, which stands at 5,720 metres approximately.  Celebrating my 30th  on a mountain top in the majestic Karakoram Range of Pakistan seemed like a good idea at the time. It is also interesting how I became part of this group of brave ...
Read Full Post
The upcoming film, The Mountain Between Us, seems like yet another joyride full of jumps, scares and goose bumps. It is based on the book 'Mountain' by Charles Martin. The film stars Kate Winslet as Alex, a thriving photojournalist and Idris Elba as Ben, a neurosurgeon. Furthermore, it is the Palestinian directors, Hany Abu Assad's, Hollywood debut and trust me, if you love survival films you are in for a treat. How can anyone not love a film with Rose from Titanic starring in it? Our all-time favourite survivor is seen in numerous excruciating conditions, from surviving underwater to manoeuvring the wildlife of the mountains. The trailer of The Mountain Between ...
Read Full Post
Historically, cricket pitches in Asia had the tag of 'lifeless' and 'flat' associated with them. They're usually considered as batting paradises where scores of 500 are considered as decent and taking 20 wickets is akin to climbing Mount Everest. While this may be true in some cases, despite the notion that they're flat, some non-Asian touring teams have often been found struggling in these batting-friendly conditions. Pitches on which Pakistan is able to score in excess of 500, touring parties like England and Australia have repeatedly been bundled out for less than 300. For instance, when both these teams were ...
Read Full Post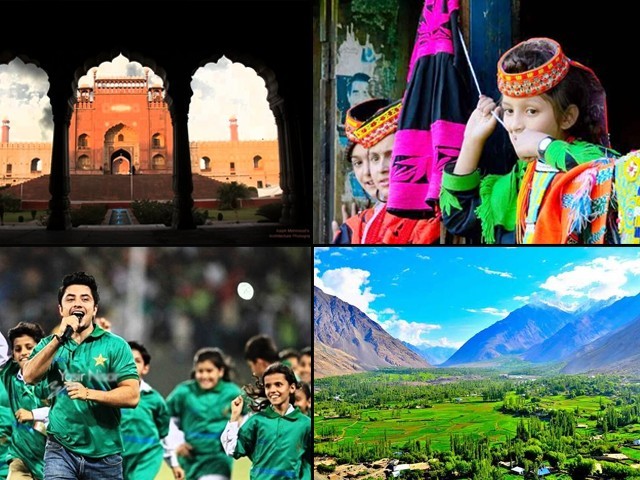 Pakistan may be one of the most misunderstood countries around and it is certainly easy to see why when you hit the layman's ceiling of knowledge in about 10 seconds. What most people don't see is what lies beyond the media coverage, highlighting just the challenges the country is facing today. There is a lot more to Pakistan than what meets the eye, so prepare for some enlightenment and let's go bust some myths. 1. Pakistan is no place for women A young girl from Kailash in native dress. Photo: Asfandi Yar. Contrary to the stereotype, not all Pakistani ...
Read Full Post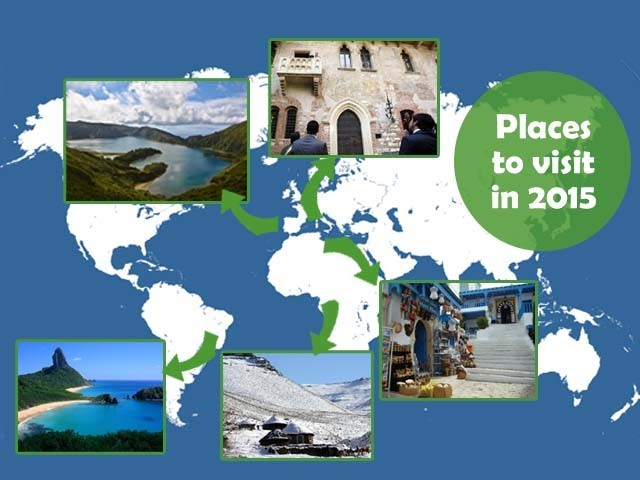 It is undisputable that travel broadens horizons. The more we travel, the more we see so-called 'different', the more we realise that we are all alike. We learn to accept people as they are and not try to change them into 'our' mould. I mean, even in the so-called 'exotic' places, parents frown upon their children for coming home late and spouses squabble over the monthly housekeeping budget and life goes on as usual. This is when you discover that people are all alike underneath. I pride on having visited many places but wanderlust is something that can never be satiated. ...
Read Full Post
It feels really good to be a Pakistani woman these days. It brings a big smile to my face when I see five Pakistani women in the list of BBC's 100 women of 2014. And no matter how controversial one may call Malala's Nobel Peace Prize, there is no denying the fact that it has brought Pakistani women at the centre stage again. Yes, the world is often quick to assume that women in our country are weaklings – damsels in perpetual distress. For a very long time the west has considered them little more than slaves of their male counterparts. ...
Read Full Post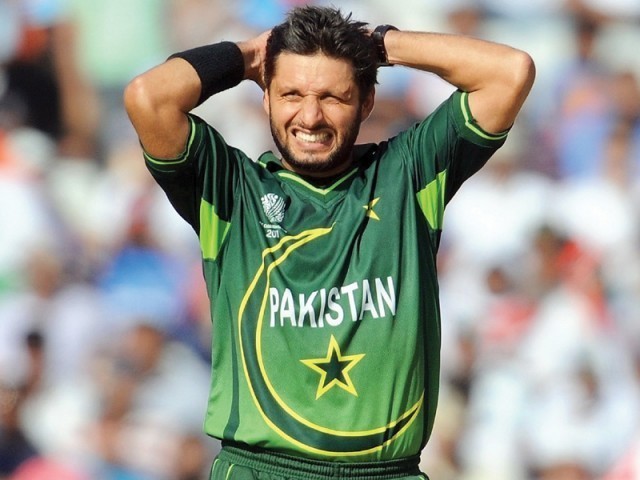 The term 'male-dominated society' does not mean (against common misconception) the subjugation of women to physical violence or having biases towards them. However, to say that it is nothing will also be a gross understatement. The term basically means an opportunity to attest and exhibit supremacy, in any form. Even a demeaning nod at the idea of an achievement by the opposite gender is as derogatory as the worst form of it may be. One doesn't have to advocate 'feminism' or 'masculinity' to believe in gender equality – this only gives birth to more sexism. Sexism, like racism, should not be ...
Read Full Post
The people of Northern Pakistan do not just reside on a higher altitude; in fact they are above us in many ways. They are healthier, wealthier and wiser. The northern areas of Pakistan, in addition to being one of the most beautiful places on earth, house some of the most brilliant people in our country (some of whom I've had the privilege to meet). Although I have had many friends from this area, I came abreast with their true potential and capabilities about six months ago, when I attended a residential youth camp with participants from all over Pakistan. A ...
Read Full Post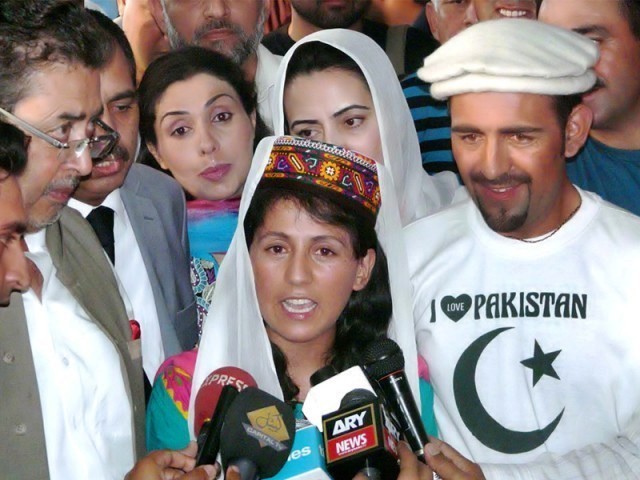 In 1856 when Mount Everest was definitively identified as the world's highest mountain what began was a series of early Everest expeditions, mostly led by the British, which, in 1933, included efforts to deploy the British Union Flag on top of the mountain by flying a formation of aircraft over the peak (an expedition funding by a British millionaires, Lady Houston) Since 1921 Everest has had over 4,500 climber visitors from over eighty nations. And while the first female ascent of the mountain was in 1975 by Japanese mountain-climber, Junko Tabei and the first Pakistani to scale the Everest was a ...
Read Full Post
Amidst the hue and cry about rigging in elections, the political topsy turvy and the mercury rising and crossing the boiling point, there comes good news for Pakistan. Samina Baig and her brother Mirza Ali made history by climbing the world's highest mountain Mount Everest without using supplemental oxygen. It is also a moment of great pride not only for Pakistan but also for India and all those who want peaceful relations between both the countries, as Samina and Mirza had in their team two Indian twin sisters, Nughsi and Tashi.
All four of them were ...
Read Full Post