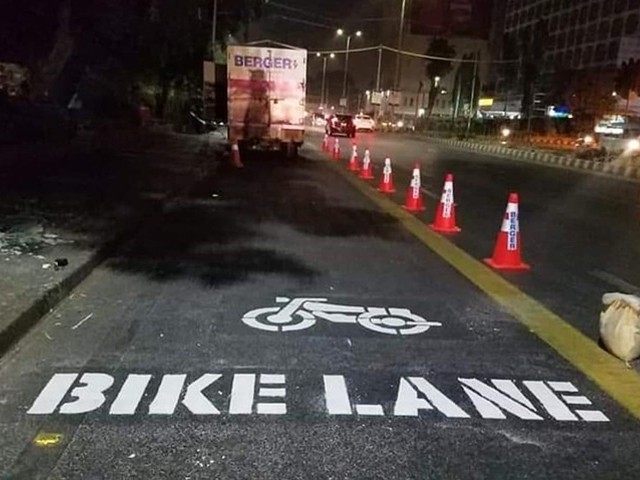 The traffic problem in Karachi has gone from bad to worse to the absolute worst in a reasonably small expanse of time. No amount of signal-free corridors, bridges, underpasses and new roads have been able to alleviate what is one of the biggest causes of suffering for the city's populace. While the recent grand encroachment operation under the Supreme Court's instructions turned out to be a beacon of light for the citizens, things once again went astray when this too resulted in no significant improvement for the people of Karachi.  However, no matter how hard the government tries, it won't ...
Read Full Post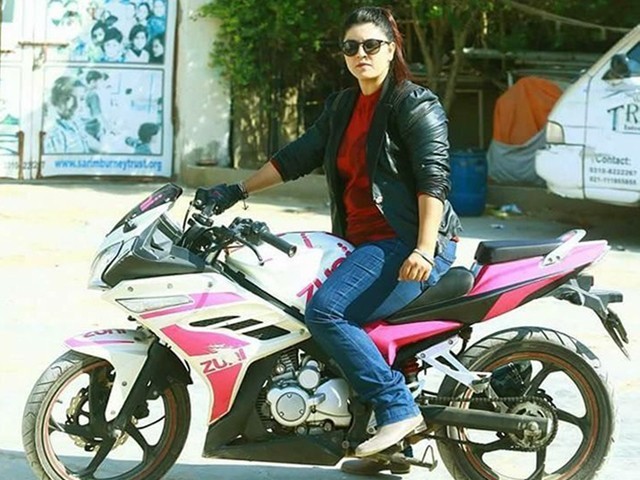 In this technology-saturated modern biosphere, women motorcycling are still not a welcome sight. In a conservative society like Pakistan, it is unfortunate that people are more vocal and contemptuous about women riding bikes than they are about the harassment they face in their commutes generally. In a traditionalist patriarchal society where domination is believed to be a masculine realm, the general perception still is that women riding bikes and claiming public spaces or independence are against the orthodox status quo. The ill-norms, taboos and misogynistic expectations ballooned in society are holding women back from empowering themselves. Not many women dare to ...
Read Full Post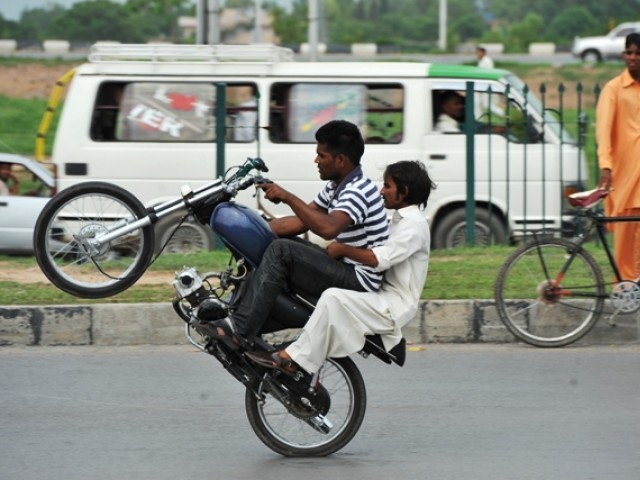 In a third world country like Pakistan, where successive governments have failed to provide a reliable transport system, motorcycles tend to be the lifeline for masses. Take the example of Karachi, which accommodates more than half a million motorcyclists every day. While the number of motorcycles has increased in recent years at a phenomenal pace, the government and traffic regulators have made no efforts to bring discipline in this realm. The Excise and Taxation Department of Sindh has finally started issuing official registration plates for motorcycles purchased as of July – an initiative one must appreciate as it could provide traffic ...
Read Full Post
This article is not about Eid and neither is it about Imran Khan. Life is not characterized by events, but by people's reactions to events. Reaction No. 1: Two men on motorcycles, with goats in tow, were stopped by policemen on the road. The motorcycles were checked, the men were checked and the goats were checked too. That's the scene that a friend Ahmed was witness to as his own goat-free car whizzed by somewhere in DHA. "They were goats, for god's sake! Just goats!" Point. Reaction No. 2: Another friend, Amna, 'likes' the Facebook group "I was alive when Pakistan was waking up", ...
Read Full Post
The first time someone pointed a gun at me was a policeman. I can never forget the perspiring sight of the officer with rabid blood shot eyes, who breathed heavily while holding the trigger to a pistol pointed straight at my teenage face. The year was 1999 and I was studying at DJ Science college in Karachi. My friend Faraz had offered me and another buddy Imran a ride home on his motorbike after classes. Little did we know that there was a ban on pillion riding at that time. And to add insult to injury, we were not two, but three ...
Read Full Post
Anger is a gift. It is a feeling related to one's perception of having been offended or wronged, and there is a tendency to correct that wrongdoing with retaliation. It is also a gift because it signifies restlessness and a will to change things. It's a good thing we are an angry nation because it shows that we aren't as complacent as we like to believe, and we are not satisfied with our current state of affairs. We are people who feel wronged and we want that to change. But first, we need to learn a thing or two about expressing ...
Read Full Post