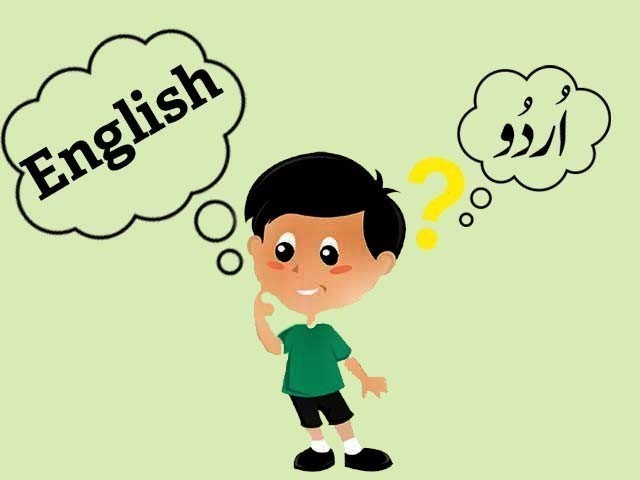 My twins are almost three-years-old and they can't speak Urdu, my 'mother tongue'. They hear it being spoken around the house, and occasionally I may try to converse with them in Urdu but truth be told, it doesn't come naturally. As first-time parents, we did get the infamous lecture that we should only speak to our children in Urdu or else they will never be able to speak the language. People would say, "Don't worry, they will learn English at school but you must speak to them in Urdu." The common fear is that our children will drift away from their cultural heritage. Most people believe that language is what will keep our ...
Read Full Post
I recently came across an Urdu newspaper in which the date was stated to be October 32, 2016. Apparently the editor didn't know that October has only 31 days, and it can't ever have 32 days, not even if Imran Khan wants it and threatens to lock down the whole world if it is not done. Teachers of English in our schools are not qualified to teach, which is why most Pakistanis routinely add an apostrophe before an "s" even when it is not required. Education standards have deteriorated drastically. I usually come across such phrases as "his" husband or ...
Read Full Post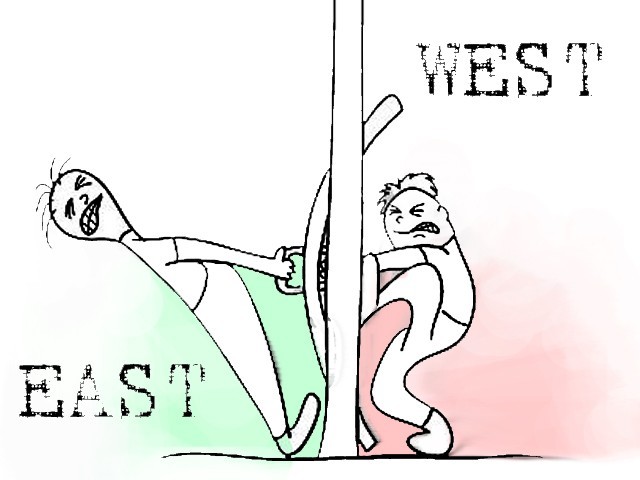 "You have a confused identity. Aren't you from Paki-land? It seems like you're ashamed of your roots… haha" Those words used to infuriate me. I used to think to myself, "what do they know? I fluently speak my mother tongue at home!" But I guess that wasn't enough to prove that I am a proud Pakistani. England was home, but it had its set of challenges. I was constantly questioned on why I prefer cod and chips over chicken curry, why I prefer wearing jeans over shalwar kameez and so on. It used to aggravate me. And post 9/11 it only got worse. The questions had now turned ...
Read Full Post
Doraemon (a Japanese manga anime dubbed in Hindi) is blamed for the corruption of our children's own language as we continue to speak a mish-mash of Urdu, English and our respective regional languages. Doraemon has risen as the latest target of criticism. This is the time to honour our culture and language and the well-being of our children. It is heart-warming to see that big-shots in the parliament are concerned about the impact of our TV screens on the youngest of their constituents. However, one of their reasons, along with the ensuing public debates, has revealed the entrenched hypocrisy in ...
Read Full Post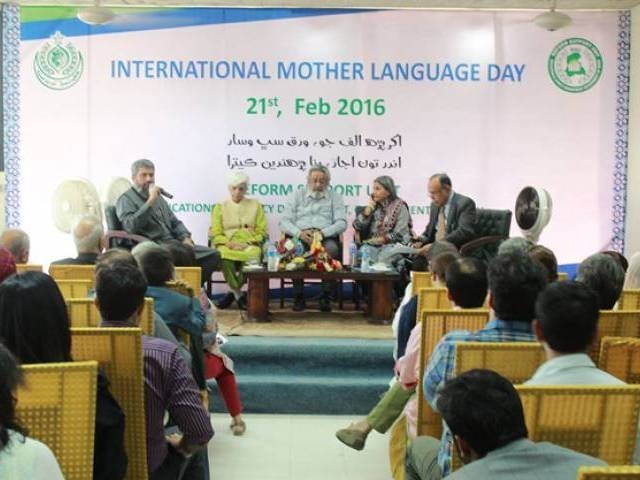 The car paused at a busy signal and as I was fidgeting with my rings, a colourful banner caught my attention. It read 'goongay Punjab apni zaban mangda' (the deaf and mute Punjab seeks its language). This statement brought back so many memories. February 21st is celebrated as the International Mother Language Day. This celebration holds very significant, at the same time, conflicting and tormenting memories in my mind. It started with pain, but eventually evolved into something beautiful. Punjabi is my maa boli (mother tongue) and it was the only language I was taught when I was a child. My father loved ...
Read Full Post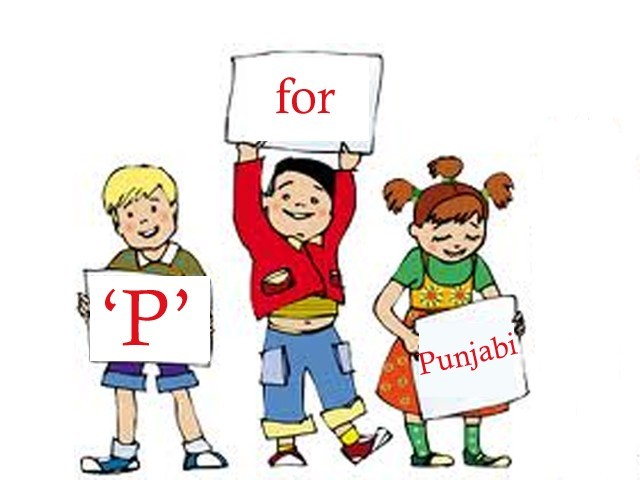 Over the last few weeks, I have been meeting children from different parts of Punjab. They ranged in age between three and five years and included children of my friends and extended family. I was pleasantly surprised to hear these kids speaking in Punjabi. Some of the phrases that I recall hearing them use are, "Kithay chalay o?" (Where are you off to?) "Aa ki aey?" (What is this?) "Ki karde paye o?" (What are you doing?) Punjabi is the most widely spoken language across Pakistan. However, from what I have seen, most of the people in Punjab – especially those living in the urban centres – do ...
Read Full Post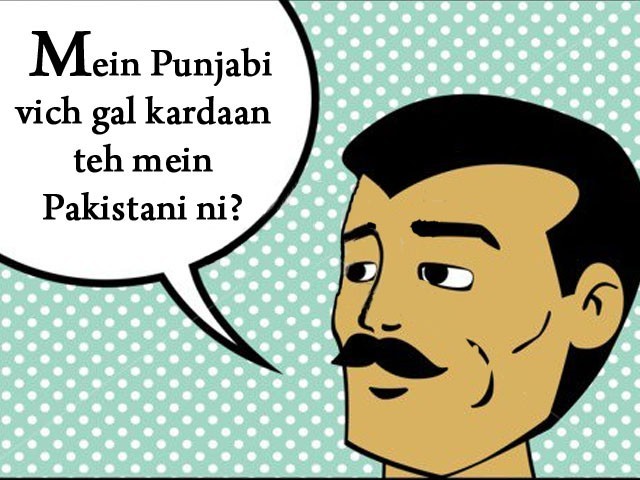 We are not a sitar with a single string, and our music takes more than one chord to make. We are a convergence of languages and cultures, all of which are simply too lustrous to be overshadowed by any single one. Yet Urdu is not considered a language; it is an apparatus used to measure patriotism. It is a test that is used to verify one's allegiance to our green and white flag. Isn't this an awkward status to have bestowed upon Urdu, considering hardly eight percent of Pakistanis speak it as their mother tongue? On the other hand, Punjabi happens to be the first language ...
Read Full Post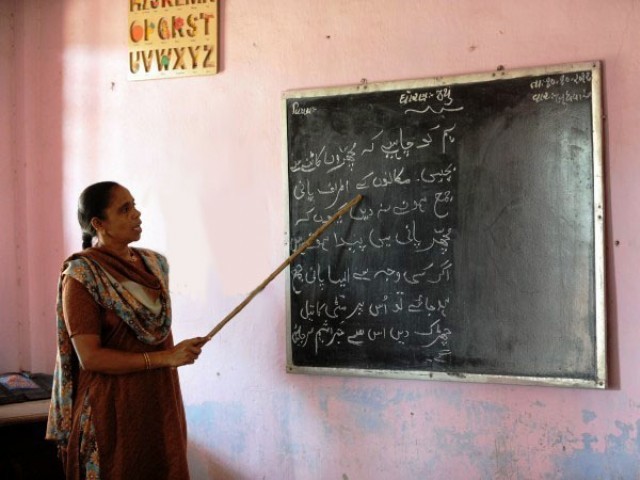 Recently, a comment made on the language that is a part of our identity, Urdu, left me in utter shock. A friend of mine told me about an incident that took place with his sister, who's an Urdu teacher for grade one and two in Lahore. A student, in one of her classes, was refusing to speak in Urdu during the period. When she asked him as to why he was being so difficult, his response was nothing less than shocking and disappointing. 'My mom told me that Urdu is a servant's language' Please take a moment, sit back and let that ...
Read Full Post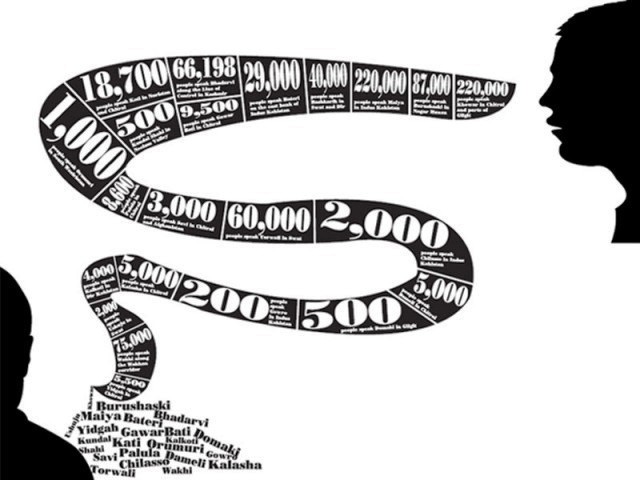 'Ik Sutti Uthi Dooji Akhon Ka'ani '- Do you understand what this Punjabi idiom means, or do you need a translation in English first? The literal translation may be "one just woke up and the other one is partially sighted!" but that isn't what it means.  This funny phrase refers to a person who has just woken up and then on top of their disheveled appearance is cross-eyed as well. It is used "icing on the cake" in English. Most people wonder why everything in Punjabi sounds so comic? Maybe our ancestors just appreciated humour. If you belong to a Punjabi speaking family and couldn't ...
Read Full Post
Pakistan is an unfortunate country which, instead of actually celebrating the invaluable diversity of its age-old culture and languages, has instead been suppressing every voice raised in its favor. Although it is a question of simple 'recognition' of cultures which actually form the 'federation', this issue has always been dealt with purely on political grounds, not realising that this simple act of recognition (the government has nothing to show for 'actively' promoting its cultures) will add to the strength of the country. It's not diversity but uniformity which has been propagated through the state or the so-called 'national media' – notion of being 'one' nationhood has been ...
Read Full Post