La Haine is a french film, written and directed by Mathieu Kassovitz. The film was released in 1995 and has rapidly grown in popularity in the world of cinema. La Haine was released at a very defining moment in French Cinema where the mantel of Jean-Luc Godard, Francois Truffaut and Claude habrol was being replaced by the up and coming filmmakers who were not particularly influenced by the likes of Alfred Hitchcock or Orson Welles, but more by new American cinema like Steven Spielberg, Martin Scorsese, Roman Coppola, and Spike Lee. Vincent Cassel in La Haine (1995).Photo: ...
Read Full Post
A Moroccan TV show recently taught women how to cover up bruises they got as a result of domestic violence. After a lot of hue and cry, the video was removed but it still sparked outrage on social media, and Moroccan rights groups were extremely vocal about insisting that the show be cancelled completely. But let's take a step back, shall we. Let's go back to the moment the producer and the team of that show actually decided that this feather-brained idea would be a great seller. Let's go back to the moment where everyone said, "Hey, you know what would be fantastic? If ...
Read Full Post
UEFA Euro 2016 signed off with numerous lasting memories. It is now time that we bid farewell to a tournament that brought a number of awe-inspiring moments and left the game with a healthy prospect. This year has been full of surprises in the world of football with underdogs breaking through the dominion of strong teams to claim prizes they previously never dared to dream of. Let's look back at the tournament. Best moment: Of all the outfield players, Hal Robson-Kanu makes a Johan Cruyff turn During 55 minutes of flogging through a tied score-line against Belgium, Aaron Ramsey charges down the right flank, finds Robson-Kanu, who swiftly finds ...
Read Full Post
The day after the legendary Mehdi Hassan died, I was at a restaurant where live ghazals were being sung by a budding singer. He was entertaining requests and invariably all the requests being made were of the ghazals sung by Mehdi Hassan. It was as if the people could not think of a better singer. I sat pleased for a moment that the star has truly been recognised. But then it ached deep down, wasn't it too late? For weeks Mehdi Hassan had laid bedridden and yet, there had been no calls for prayer, no fans thronging his premises and no government officials ensuring ...
Read Full Post
Forget, for a moment, that your panic and desperation resulted in the nation giving unnecessary attention to Tahirul Qadri. Forget the fact that once again the law enforcers in Punjab, under the umbrella term of law and order, put behind bars thousands of workers of the political parties that were giving you a tough time. Forget, for now, about the fact that what would have been just another march or protest became even bigger because you dug a hole for your own government's future by over-reacting. Let us even forget for a moment that this political mayhem has us wondering whether democracy will ...
Read Full Post
On Monday, March 31 'How I Met Your Mother (HIMYM)' aired its series finale, and boy was it an emotional moment for all of us. This means that no more of Lily, Marshall, Barney, Robin and Ted having a drink at MacLaren's Pub, no more of Barney's flirt spree, no more of Ted's sometimes exciting, sometimes painfully boring quest for true love and no more of anything legen…wait for it…dary. Unfortunately, the finale didn't pan out as per my expectations. It was an 'okay-ish' end to what truly was a great show. It didn't quite feel like 'How I Met Your Mother' but rather ...
Read Full Post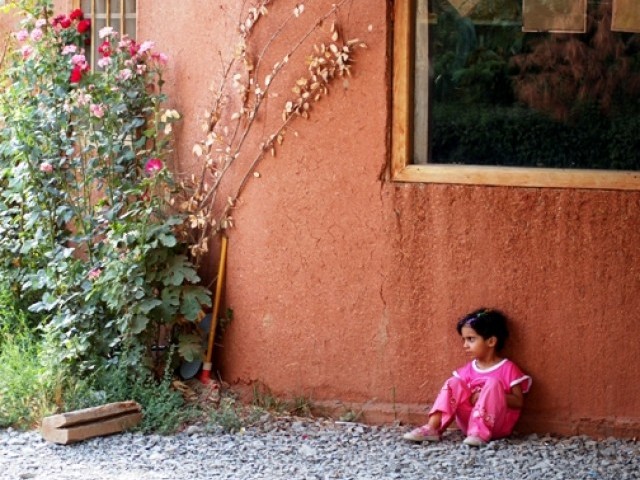 If I had my life to live over again, I'd simply be me. I'd live with fewer inhibitions, I'd care less about what people think of me and look at myself through my own mirror. I'd walk barefoot on the cool wet grass more often, I'd watch more sunsets, I'd listen to the music of my heart and live by it, I'd walk with my head high and smile, even if mounds of worry overwhelm me. I'd spend more time with myself, just myself. I'd dare to make more mistakes. I'd say 'no' more often. I'd appreciate others more, I'd try giving more and not worry about ingratitude, I'd live with lesser insecurities, I'd express my happiness ...
Read Full Post