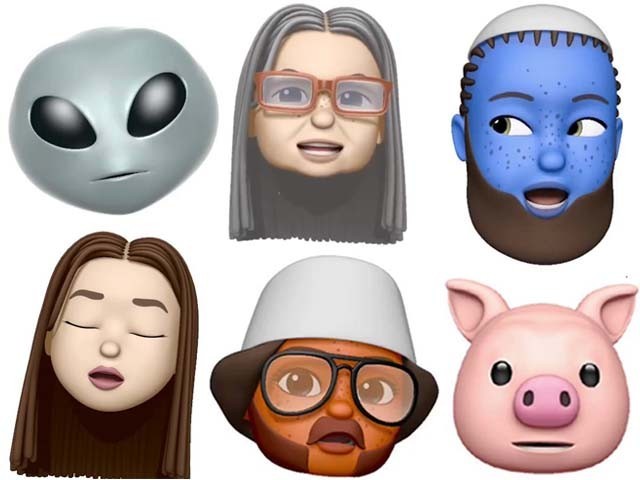 Things that go viral can be corrosive. They do little, if anything at all, to help move the public discourse. But every once in a while, you see or hear something that defies these rules. Swineryy is one of those things.  I was introduced to Swineryy by a friend, as most people were, and my gut reaction was: this is bad. Maybe it was the medium it was shared on or maybe it was the premise of an animoji talking about the problems in Pakistani high society. It made me chuckle, but it didn't do anything else for me. It ...
Read Full Post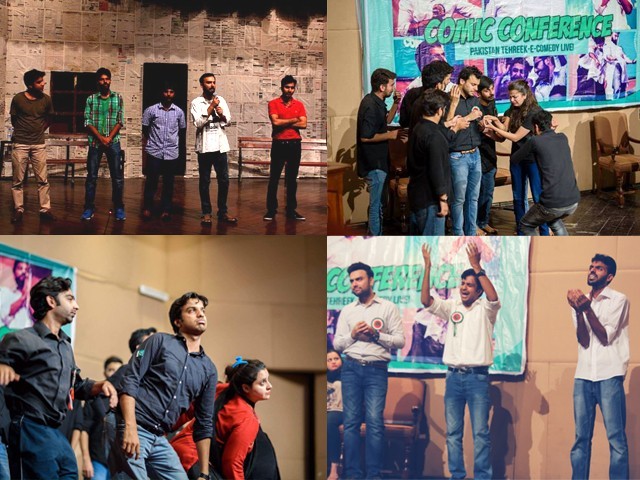 Jennifer Hunter, while giving a TED talk at the Lake Superior State University two years ago, claimed that "improv comedy will change the world". It is debatable whether the world has changed; nonetheless, improvised comedy has indeed altered the ambit of stage comedy. By following their intuition and not their conscious reasoning, improv comedians perform without any preparation whatsoever. Instead, they intuitively respond to the stimulus of their immediate environment – they listen to their audience, make a connection and just improvise. This form of comedy, while certainly very difficult, is perhaps a truer version of the genre itself. On ...
Read Full Post
Does anyone miss Fifty Fifty? Studio Dhai and Ponay Teen? It's the age of Snapstories going viral and two second GIFs primarily providing the fodder for comedy. I have often tried to watch some comedy serials on television but it's difficult to tolerate them for more than five (10, if you're really that starved for entertainment) minutes. That's all the more reason why I feel terrible when I see a talented comedian like Osman Khalid Butt playing regressive, emotional, and clearly messy roles like Haarib in Sanam. In the recent episode of Sanam, Haarib berates Aan (Maya Ali) for not picking up her phone because her mother just had ...
Read Full Post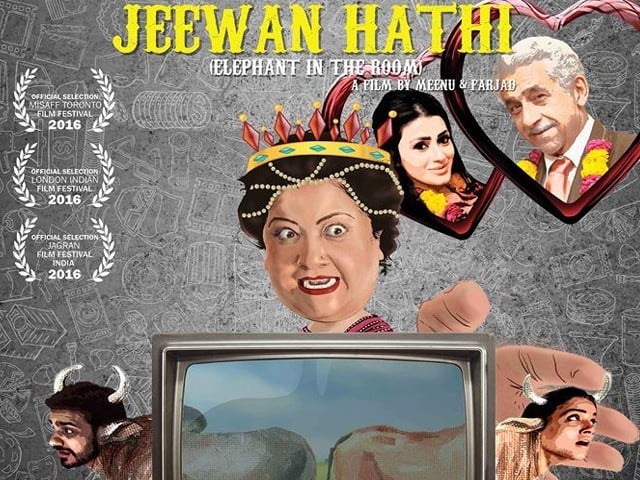 There are some actors that directors and writers depend on a bit too much, even more than they should. Everyone in Pakistan wants to be the next Anwar Maqsood and Moin Akhtar (late) combination. But it's not as easy it sounds. I suppose Fasih Bari Khan thought he could build the same association with Hina Dilpazeer. The recently released telefilm Jeewan Hathi is hardly 65–70 minutes long and features Hina Dilpazeer, Samiya Mumtaz, Kiran Tabeer, Adnan Jaffar, Saife Hassan, Fawad Khan and Naseeruddin Shah. Let's see what this elephant has to offer. Jeewan Hathi revolves around the lives of people involved in the television industry; an ageing TV hostess (Hina ...
Read Full Post
Sometimes the best things are unplanned. I had almost stopped waiting for my visa for India to arrive and then, just two days before the conference, I had it in my hands. Being my usual, spontaneous self, I immediately rushed to the travel agency to book my flight only to be informed that I was too late to get a hold of any direct flight to Delhi that week. Adding to my disappointment, other flights were costly and booked as well. After hours of sheer persistence, my friend and I managed to secure a connecting flight with three stopovers; Doha, Abu ...
Read Full Post
I would choose to watch a good theatre play over a movie any day. The choice becomes even easier when the play happens to be Anwar Maqsood's. His plays are simply a treat to watch, especially after a long shift at work. I became familiar with theatre in Karachi when I started working for a TV channel and got my hands on free passes for a musical. And boy, was I glad that I did. The venue turned out to be incredibly crowded and I could only find a place to sit on the stairs, which I ever-so-happily accepted. By ...
Read Full Post
In September last year, I took up the challenge of making a list of 65 reasons why I love Pakistan—the poor, broken country I and everyone else I know takes for granted. The idea was simple, but its execution, not so much. Which is why it's taken me all these months to come up with the third set in the series. With 26 reasons down, I now plan to complete the list in a number of quick and regular posts by August 14, 2012—Pakistan's 65th Birthday. So, here goes, again. 16. Thanda Pakola Inspiringly green with a distinctively refreshing taste and smell, this ...
Read Full Post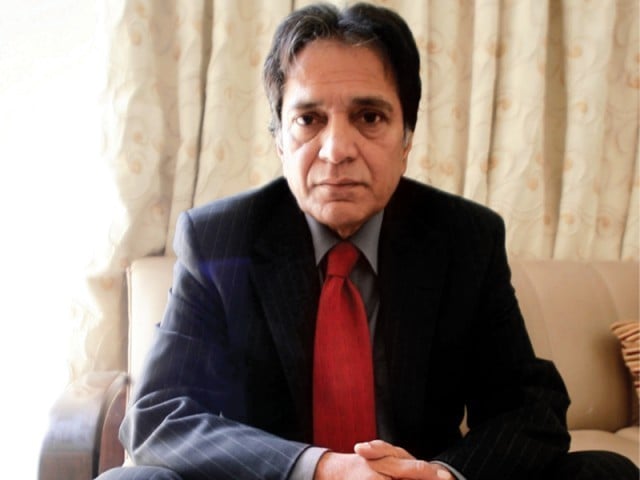 When I was eight years old, I had the chance to be part of a scene in a show with Moin Akhtar.  The shooting of the show took place at my father's friends place at night. I remember standing in a corner while my sister got to film next to the legendary actor. Jealous beyond measure, I finally convinced my parents and joined the scene just to sit next to him. My sister and I played guests who had come over to dine with him. He was delivering his dialogues along with his co-actors and I was eating oranges. I remember being amused that the elders ...
Read Full Post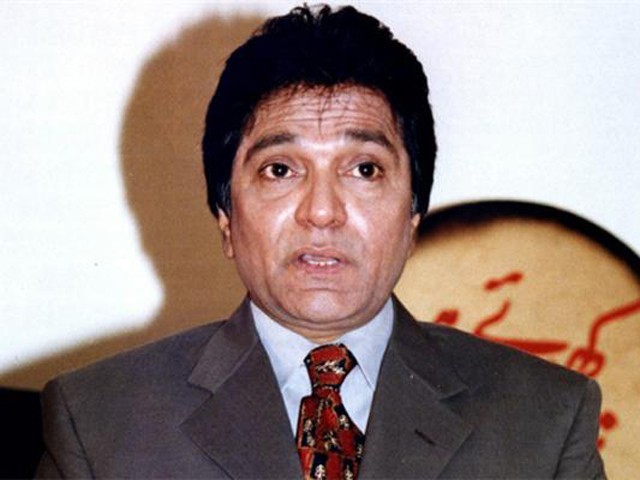 Those who remember the 80s well will also be familiar with the brilliance that existed on Pakistan Television (PTV) at that time. In days of severe censorship and fear of the government, PTV (especially its Karachi centre) always found ways of subverting the system and poking fun at the dictator and his lackeys. There were three names, Anwar Maqsood, Bushra Ansari and Moin Akhtar, who were the mainstay of such satire where things had to be said subtly in order pass through the censor board. In a rather twisted bit of irony, PTV's golden days of comedy died with Ziaul ...
Read Full Post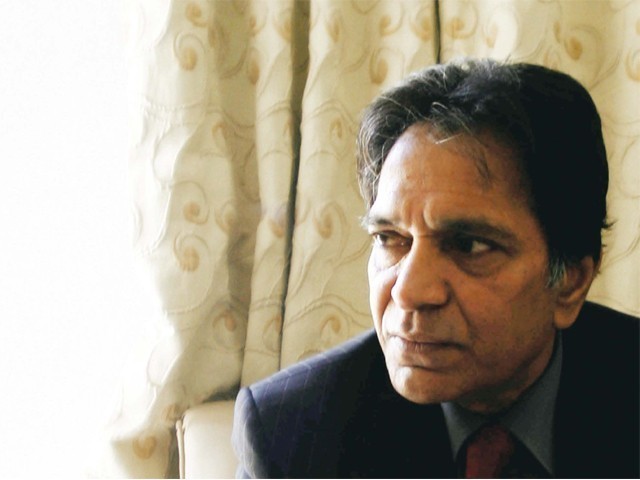 Making people laugh is serious business. Moin Akhtar taught me that when I was six-years-old. He was performing live at a family wedding I was being forced to attend (at that age you are forced to do pretty much everything). I remember being quite thrilled that the man who makes me laugh on TV was there in real life, performing on stage. Positioning myself right in front, I got to watch him transform from character to character with just a well aimed hunch of the shoulder or lilt of the accent, all with rapid fire ability. His big closer for the ...
Read Full Post