South Asians are an emotional people. We live and die by theatrics. Our visual and sound mediums are adored by worldwide audiences. Not just that, but we tend to weave emotional juggernauts into our everyday life, regardless of the situation. Given our emotional tendencies, more often than not, our cinema capitalises on tugging at our heart strings in order to make a hit movie. Such was also the case with the recent movie Cake. There have been dozens of reviews written about the movie in the local and international press, hence I won't bore you with one more. What I do ...
Read Full Post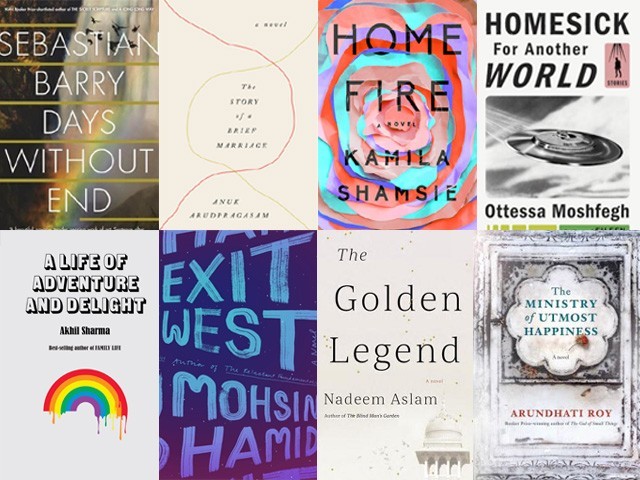 Marked by geo-political tensions and post-truth anxiety, 2017, as a literary year, gave us many reasons to celebrate. For fiction, in general, it has been a great year, but for homegrown fiction in particular, it has been an exceptional one. Three of Pakistan's most venerated writers published books this year: Kamila Shamsie (Home Fire), Mohsin Hamid (Exit West) and Nadeem Aslam (The Golden Legend). While Home Fire and Exit West became bestsellers and even got the Booker nod, it is Aslam's book, I believe, that towers over all homegrown literary produce this year. The Golden Legend puts to rest all ...
Read Full Post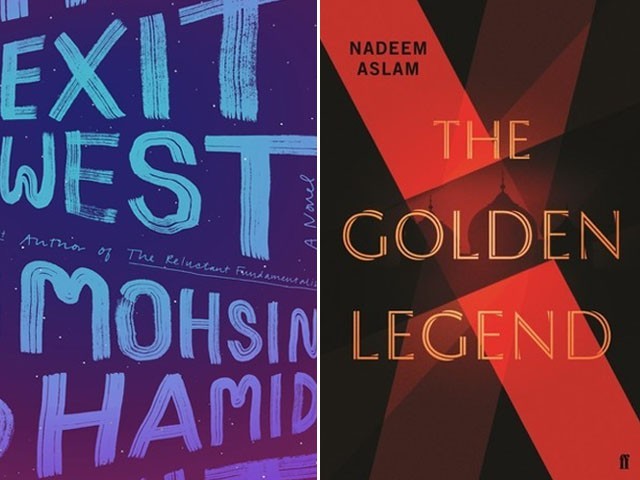 This is a strong year for Pakistani fiction. Two excellent novels, 'Exit West' and 'The Golden Legend', by two excellent novelists, Mohsin Hamid and Nadeem Aslam, have been published to great critical acclaim. Another, 'Home Fire' by Kamila Shamsie, is forthcoming in August and is already being endorsed by a plethora of writers. Historically, the Man Booker Prize, one of the most prestigious literary prizes in the world, has been won by Indian writers five times. No Pakistani writer has won it and only three, including Aslam and Hamid, have been nominated. This year, with two strong and worthy contenders, Pakistani writers have a great chance of featuring on the long ...
Read Full Post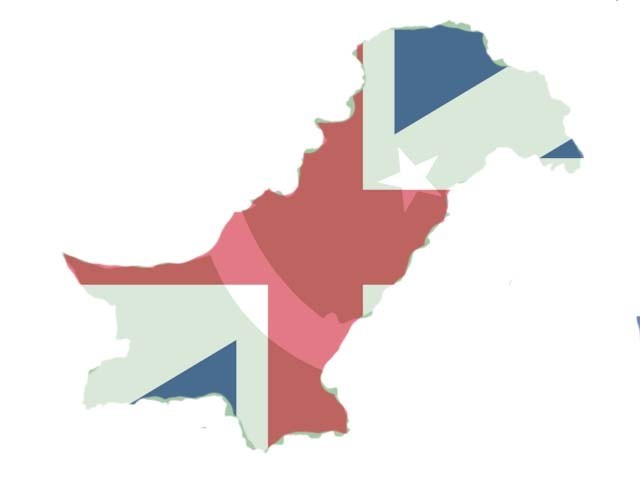 As I waited outside the Head of Department's office at my university for the sixth time in a week, I started thinking. I wondered what made someone attach so much importance to themselves that they felt the need to berate others in order to recognise their authority. This made me speculate; is Pakistan still a colony ruled by the white man's supremacy? Have we honestly never recovered from the imperialistic practices of the West? Does the ordinary Pakistani citizen try to exert the 'white man's burden', knowing fully well that he is of colour? The answer is yes! You see ...
Read Full Post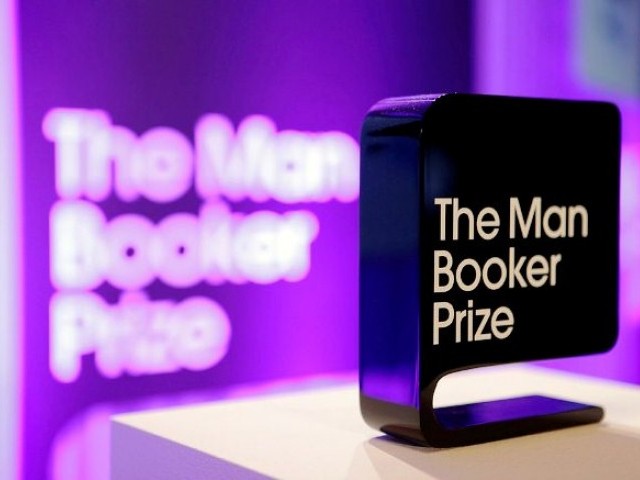 Arundhati Roy once said: "[…] Writing is an incredible act of individualism, producing your language, and yet to use it from the heart of a crowd as opposed to as an individual performance is a conflicting thing." Roy, like many other authors of Indian descent has won a multitude of literary prizes, including the esteemed Man Booker Prize for Fiction. Which is why when India wasn't nominated this year, it came as a blow to the world. This consternation, in my opinion, represented something far deeper for Pakistan: the alienation we face from the global literati, a sentiment the writers from ...
Read Full Post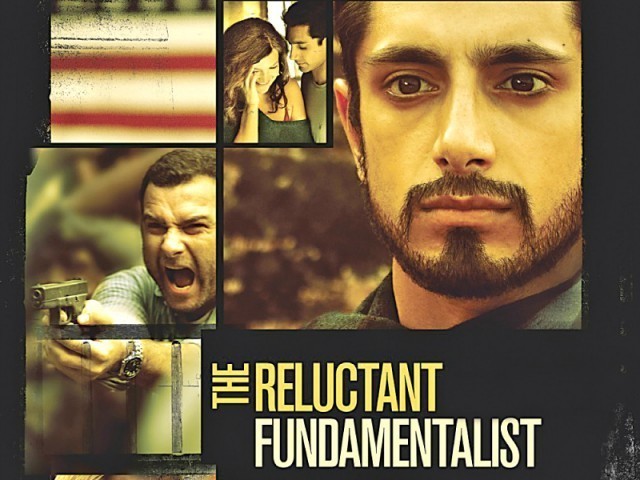 Set against the social and political upheaval following the infamous 9/11, Mohsin Hamid's book is skilfully brought to life in the movie The Reluctant Fundamentalist. Instead of the somewhat stilted, 'Excuse me, sir, but may I be of assistance?' with which the book starts, the movie launches straight into old Lahore (sadly, a Lahore recreated and filmed in Delhi, given the potential volatility of the subject), with an electrifying qawali. And very soon, images of the qawals' paan stained uvulas are interwoven with disturbing scenes as an American couple on the street is attacked, the man roughly bundled into a car. The screams of ...
Read Full Post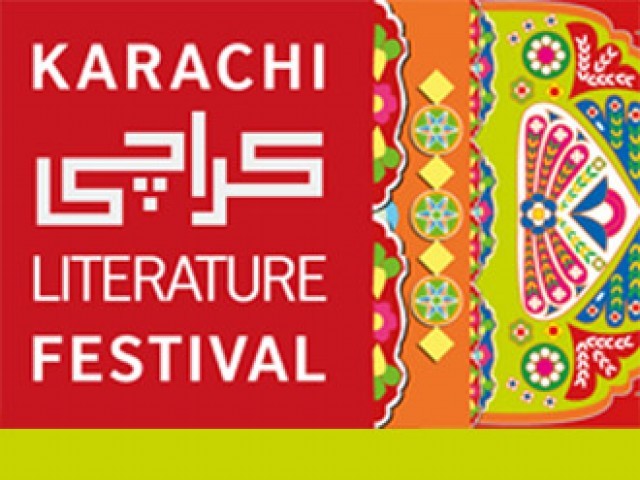 So the Karachi Literature Festival (KLF) is over. Three jam-packed days devoted to writing, to literature and to everything else in between. A festival not just of books, but of thoughts and ideas, with the space for diverse opinions to be held and expressed, and respected by all. I would have to say that this year's festival, the fourth, was the most mature and powerful it has ever been. This festival has really come into its own, from its first time at the Carlton Hotel. This year's festival was held at the Beach Luxury Hotel, which revitalised and renenergised the ...
Read Full Post
I roped in some friends from my English Literature class to tag along with me to the Karachi Literature Festival at the Carlton Hotel this weekend, and we witnessed some enlightening talks and poor event management.  We managed to catch the last bits of a talk on literature and extremism and therein began the bad. Noisy journos and social butterflies The talk was less of a discussion and more a press/socialite event with people standing around chatting to each other and cameramen rudely pushing their way around. Can someone please explain to me why journalists who were meant to cover the event ...
Read Full Post