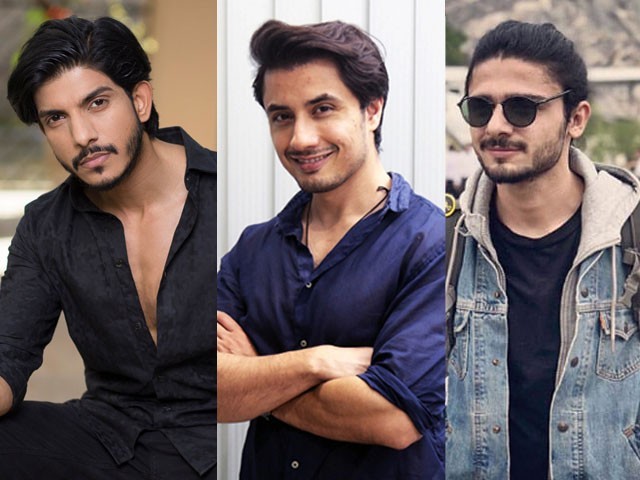 "Cancelled" – that's the impromptu public response whenever a known personality is accused of harassment. When Ukhano (Umar Khan) was exposed for alleged harassment recently by multiple women, he was instantly 'cancelled' by a significant percentage of people on social media, that is until Polish vlogger Eva Zu Beck shared her experience of working with him. Just because he hasn't harassed you, doesn't mean he's not a harasser In an Instagram story, Beck shared how she went trekking with Khan for two months, during which he never made her feel uncomfortable or threatened at any point. It made sense for her to come out in support of her ...
Read Full Post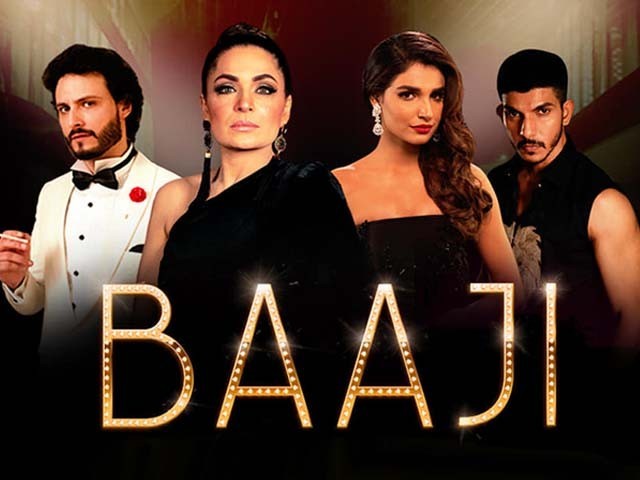 The Pakistan cricket team had a terrible day against India in the World Cup. That was disappointing. Yesterday, I interviewed a candidate for a position and despite a great profile on paper, the interview was quite mediocre. That was also very disappointing. But both these disappointments combined, added with other top 20 disappointments I have had in the last 30 days, are still less than a quarter of the disappointment that Baaji was. Let's face it, the trailer for Baaji did not turn the screen ablaze; however, there was still hope. Saqib Malik once directed Khamaj, arguably the best music video ...
Read Full Post
Rightly considered one of the most anticipated Pakistani movies of 2019, Baaji's trailer was unveiled yesterday to largely positive reviews. Saqib Malik's directorial debut, the first few seconds of the trailer show the film to be a cross between genres as we see drama, action, comedy, revenge and even murder. The cast includes the ever-glamorous Meera, who shares the screen with model-turned-actor Amna Ilyas. Other primary actors include Osman Khalid Butt, Mohsin Abbas Haider, Ali Kazmi, Nayyar Ejaz, and Nisho Begum. Baaji is about an aging former movie star trying her best to keep pace with younger, emerging talent that ...
Read Full Post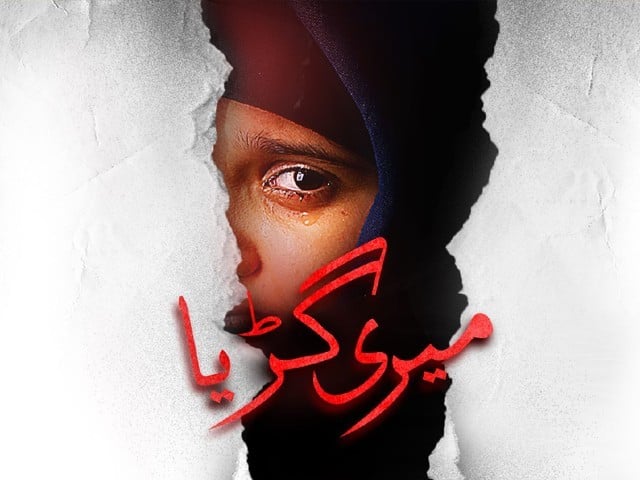 Our local drama industry has been producing hits after hits. Thankfully, now we are not just producing entertaining content but also emphasising on content that educates the masses. We weren't even done applauding the recently concluded Khaani, when we were graced with another amazing drama called Meri Guriya. The serial brings to light one of the darkest and less-talked about realities of our society: child sexual abuse, rape and murder. Though not the first of its kind, Meri Guriya is inspired by a real story and realistically portrays the aftermath of such a horrendous crime. Brilliantly scripted by Radain Shah and ...
Read Full Post
Director cum screenwriter Nabeel Qureshi and producer Fizza Ali Meerza, the famed duo behind hits like Na Maloom Afraad, Actor In Law and Na Maloom Afraad 2, are once again back to lure filmgoers. This time, they are ready to amaze movie-buffs with a newfangled theme; conveying the message regarding social issues via a highly charged romcom – Load Wedding. The much anticipated film has been creating buzz and excitement since its first look was released. It is obvious, judging by the recently released official trailer, that the subject is captivating for various reasons. The three-minute trailer is a mix plate ...
Read Full Post
In 2014, Nabeel Qureshi and Fizza Ali Meerza paired up to direct and produce Na Maloom Afraad and it proved to be an instant box office hit. It is the longest running movie in Pakistani cinemas since 2007, beating the records of Khuda Kay Liye and Waar. After three years, the duo returned to direct and produce Na Maloom Afraad 2, which was released over Eidul Azha. Before we get into the nitty-gritty of the movie, it is important to applaud and appreciate the fact that two remarkable Pakistani movies, Punjab Nahi Jaungi and Na Maloom Afraad 2, were released in succession. This is a ...
Read Full Post
Na Maloom Afraad 2 is the sequel we've been waiting for. The original Pakistani comedy thriller, Na Maloom Afraad, was released in 2014 and saying that it took cinemas by a storm would be an understatement. Fahad Mustafa (Farhan), Javed Sheikh (Shakeel), Mohsin Abbas Haider (Moon) and Urwa Hocane (Naina) reprise their respective roles in this sequel directed by Nabeel Qureshi. The film is produced by Fizza Ali Meerza and Mehdi Ali and is written by Qureshi and Meerza. Na Maloom Afraad broke records to become the longest running Pakistani movie in cinemas when it was shown for 165 consecutive days following its release in October 2014. ...
Read Full Post
It's safe to say that Coke Studio season nine ended with a lot of hype, grandeur, and lavishness. Similar to its previous seasons, this season was a bag of mixed flavours. Some episodes were brilliant; some were ordinary, while others were below average. Therefore, with a total of seven episodes and 30 songs, here is my pick of the five best creations of the season. 5. Tu Kuja Man Kuja Finale Artist: Shiraz Uppal and Rafaqat Ali Khan Music Director: Shiraz Uppal Shiraz Uppal and Rafaqat Ali created a soulful kalam with a mesmerising chorus – that managed to win my heart. Usually a male duet with similar ...
Read Full Post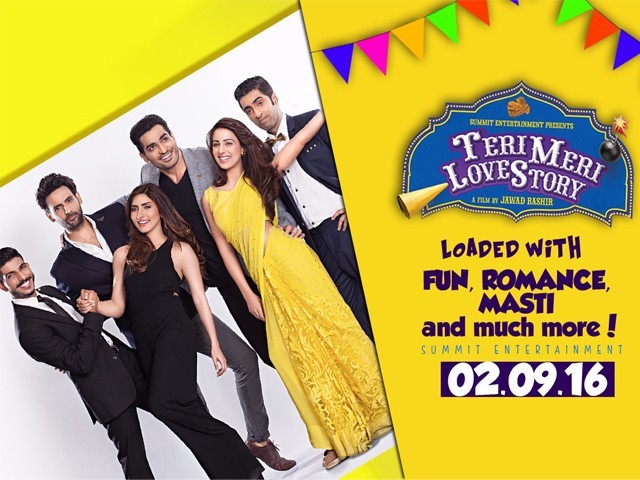 Jawad Bashir has a unique way of incorporating humour into his songs and acts, case in point: Teen Bata Teen from the mid-90s. It took Bashir quite a few years to embark on the route of film production. He made his debut with the horror flick, Maya (2015) and his latest venture is supposed to be an out and out comedy filled with an element of romance. That being said, Teri Meri Love Story is a rom-com featuring Mohib Mirza, Omar Shahzad, Ushna Shah, Uzma Khan, Mohsin Abbas Haider, Salman Shahid, Laila Zuberi and Ahmed Abdul Rehman in pivotal roles. Photo: Farah Fashion The movie starts off with Esha (Ushna Shah), who is head ...
Read Full Post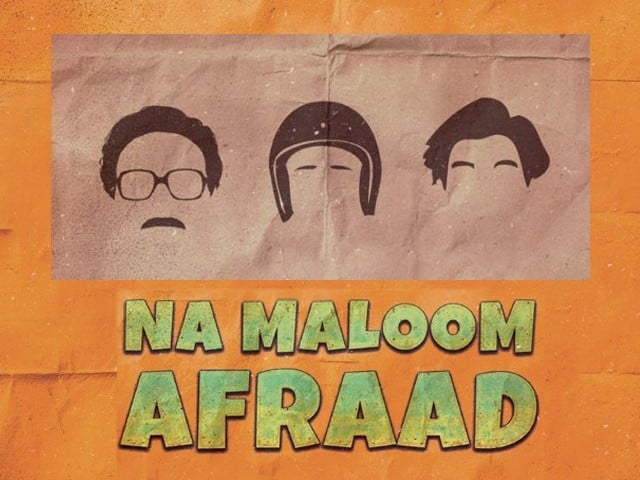 The term "Na maloon afraad", in recent times, has become almost ubiquitous and synonymous with those unknown/anonymous miscreants that are up to no good at all vis-à-vis to any law and order situation in our major cities. However, this time around, it has a comedic spin surrounding it; enter Na Maloom Afraad, the Pakistani feature movie! Suffice to say, the consensus will be unanimously positive and endearing when one will head out to the movie theatres to see this particular motion picture; they will be thoroughly entertained and get their money's worth. It is a pure masala film through and ...
Read Full Post