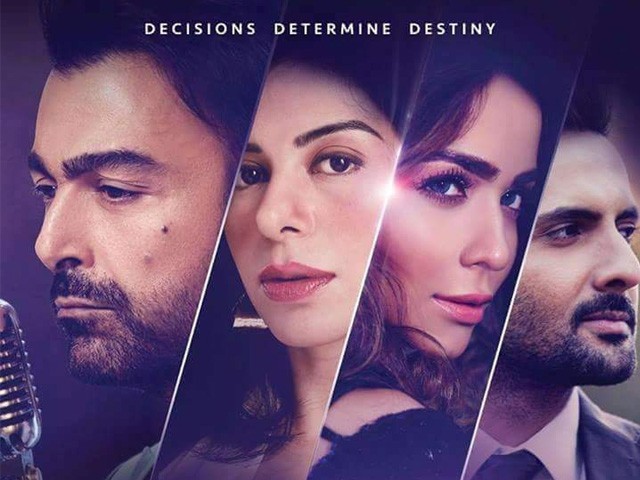 Just after the revival of Pakistani cinema, I vowed that I will not miss any Pakistani movie on screen. Since then, I have watched some of the most brilliant movies containing strong messages and some amazing performances. I was just as excited to watch Pakistani movies like I had always been to watch Indian movies. Pakistani cinema was producing movies that finally garnered my interest. Shaan Shahid, a Pakistani actor, writer, model, and now a film director, is quite known to us since ages. Shahid's career span has now extended for more than two decades while completing almost 500 films with phenomenal acting. ...
Read Full Post
I always feel that a trailer cannot be an evaluator for how a movie will turn out, like the saying goes, "do not judge a book by its cover". That is precisely what a trailer is, a cover of an upcoming movie. Mahesh Bhatt's Arth is the first Hindi film to be remade in Pakistan. Arth 2, a modern day retelling of the original story, has a romantic storyline. With Shaan Shahid playing the lead role, this is one movie you don't want to miss out on. Setting the original 1987 Arth aside for a moment, the new version looks fast-paced, glamourous and gripping enough to give it a view. ...
Read Full Post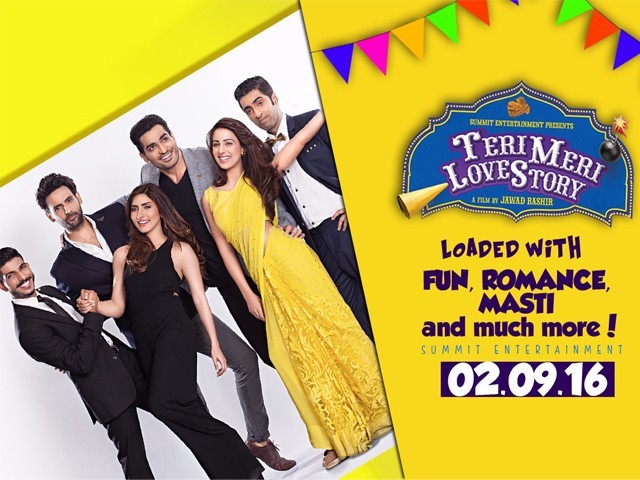 Jawad Bashir has a unique way of incorporating humour into his songs and acts, case in point: Teen Bata Teen from the mid-90s. It took Bashir quite a few years to embark on the route of film production. He made his debut with the horror flick, Maya (2015) and his latest venture is supposed to be an out and out comedy filled with an element of romance. That being said, Teri Meri Love Story is a rom-com featuring Mohib Mirza, Omar Shahzad, Ushna Shah, Uzma Khan, Mohsin Abbas Haider, Salman Shahid, Laila Zuberi and Ahmed Abdul Rehman in pivotal roles. Photo: Farah Fashion The movie starts off with Esha (Ushna Shah), who is head ...
Read Full Post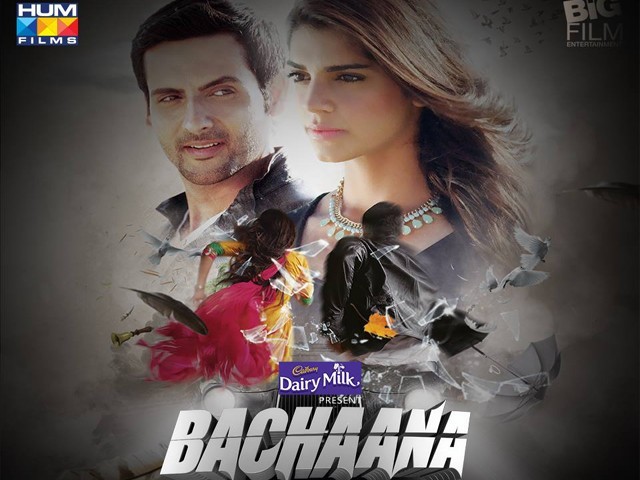 With our local film industry upping its game with releases like Jawani Phir Nahi Ani (2015), Ho Mann Jahaan (2016) and Manto (2015), Nasir Khan's Bachaana is another feather in the cap. The newly released flick stars an ensemble cast of Mohib Mirza, Sanam Saeed and Adeel Hashmi in pivotal roles. The movie starts with the introduction of Waqas aka Vicky (Mohib Mirza) who is a Pakistani working as a cabbie in Mauritius. Parallel to Vicky's story is the story of a newly-wed Indian Muslim couple; Aalia played by Sanam Saeed and her husband Jehangir aka J played by Adeel ...
Read Full Post
We eagerly await the upcoming Lollywood movie, Bachaana, which is set to release this month. Having said that, I recently interviewed the director of this romantic-comedy, to get a clear insight of what to expect from this movie. 1. Tell us about your previous work especially Made in Pakistan "I have always been inclined towards film making and Made in Pakistan was also a step in that direction. I have been focused on making movies my entire life, and the documentary helped me improve as a storyteller. I started with a sitcom Bus Yunhi on HUM TV, and then my telefilm, 14 ...
Read Full Post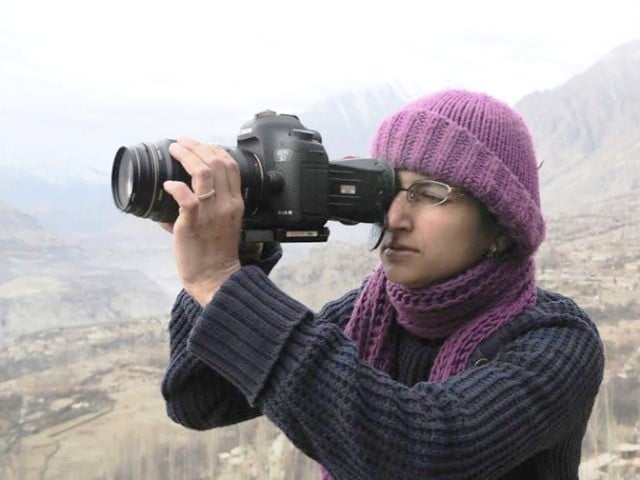 Well into my interview with Afia Nathaniel, the Dukhtar movie director puts me on the spot. I am meeting her at the May Fair Hotel in London, right before the European premiere of her first film. Until now, I have had the opportunity to get in a couple of good questions, but now she has taken over. She is wearing what appears to be a red-coloured, gold-patterned cotton kurta and black specs. She starts asking me the questions now, which is my professional nightmare come alive. The filmmaker has become the journalist.  "How many films can you count on your fingers that have ...
Read Full Post
Jutt and Bond was where most of us first saw Fawad Afzal Khan. He was a skinny, lanky, clean shaven guy with bangs. Soon after, we were surprised to see him as the lead singer of Entity Paradigm (EP), a Pakistani nu metal band, with his husky, soulful voice and that pained musician look. That was when we, the female population of Pakistan, said to one another, "Hey, this guy's not bad looking." But little did we know that he would soon be making waves and creating magic on TV and the big screen. By frequently featuring in commercials, a few songs and TV serials ...
Read Full Post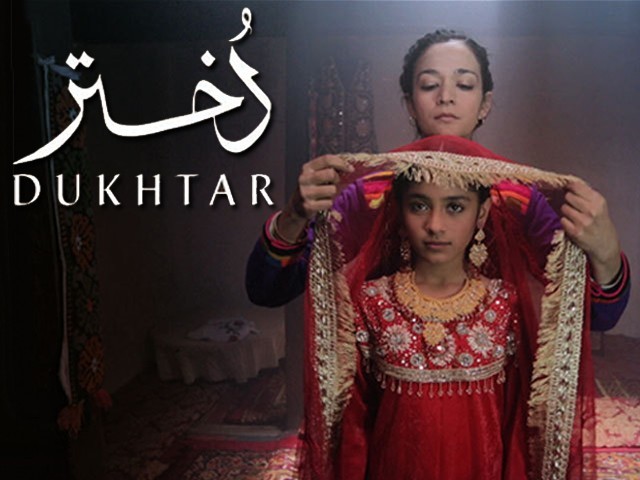 Rarely do movies of such calibre come along that transcend generations and provoke our greater thought process, not because of impressive visuals, A-list actors, extravagant set pieces and locales but because of its strong story-driven narrative – narrative that is deeply entrenched into the harsh realities of life, as opposed to a work of fiction.  Dukhtar too has a potential to lay claim to all of that and then some, thanks to its excellent subject matter. Dukhtar means 'daughter' in Farsi and Urdu dialects. The movie is predominately a story about the plights, miseries and ultimately the bravery exhibited by the principal protagonist ...
Read Full Post
After creating much hype and expectation, Pakistan Idol is finally here and it is good to see reality television in Pakistan being done this professionally. Having been an avid follower of American Idol for more than six years, I have to say that the Pakistani team of Idol has done a commendable job; from the pre-launch publicity, the judges, the contestants, the fun and the drama, everything about the show makes it a must-watch! So let's get down to business. Here is my first impression of the show: The contestants I was pleasantly surprised to see the size of the crowd outside the venue. It was definite ...
Read Full Post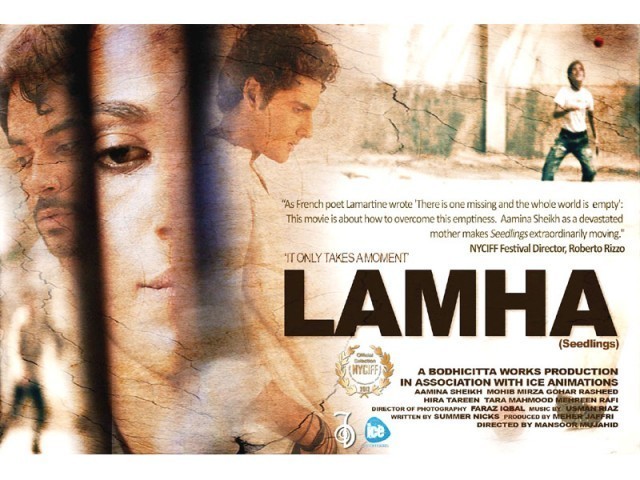 Released internationally as Seedlings, Lamha is the fourth Pakistani film to hit the cinemas this year. I should admit that I do not usually watch films like Lamha as I prefer madcap comedies and optimistic films more. However, watching Lamha the other day reminded me of a wonderful Mexican film, Amores Perros, which has certain qualities in common with the new Pakistani film.  One of the many narratives in Amores Perros involves a married couple who are clearly going through a rough phase. In Lamha, instead of showing a Pakistani drama type shouting match, the director explores the tension between the ...
Read Full Post