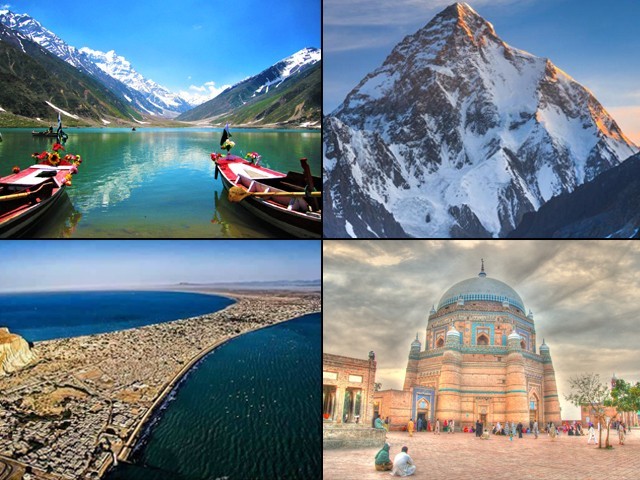 "The thing about tourism is that the reality of a place is quite different from the mythology of it" – Martin Parr. Pakistan, unfortunately, is a country that has been at the receiving end of such mythology and perception for a good while now, even as things on ground have changed quite drastically over the last few years. According to the National Counter Terrorism Authority (NACTA), terror-related incidents have declined 58%, from 2,060 incidents in 2010 to 681 in 2017. These figures are testament to the success of our Army during the massive military operations conducted in the northern areas of ...
Read Full Post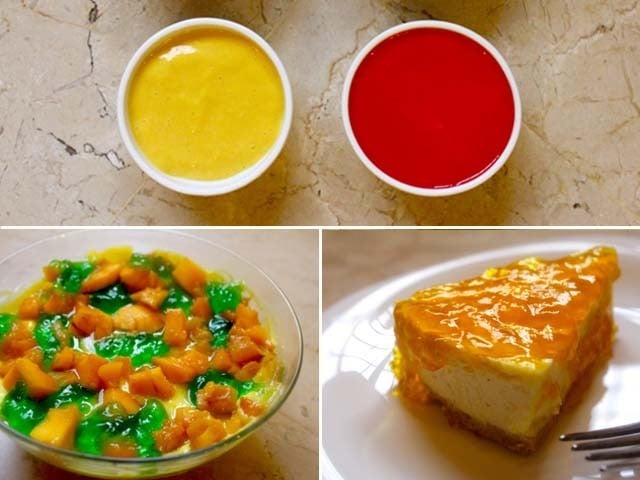 It's that time of the year again when we find ourselves replacing wholesome meals with the indulgent sweetness of mangoes. A delicious variety of Langra, Sindhri, Anwar Ratol, Chaunsa, Desheri, Himsager and Sammar Bahist, to name a few of the desi aams (mangoes) are readily available in Pakistan. These mangoes become a delicious addition at breakfast, lunch and dinner. In his book 'The Last Mughal', William Dalrymple quoted the following, defining our love affair with mangoes aptly. "For Mirza Ghalib, the late evening was the time for indulging in mango related pleasures, especially the exquisitely small, sweet chaunsa mango, a taste he shared with many other discerning Delhiwallahs, past and present. At one gathering, a group of Dehliwallahs were discussing what qualities a good mango ...
Read Full Post
The be all and end all of movies for some, while a bad joke masquerading as cinema for others, Bollywood is a riddle, wrapped in a mystery, inside an enigma. But yet, every single year, it manages to churn out films that are indisputably bad and 2016 was no different. So, in no particular order, let the bashing begin. 1) Fan: Rather watch a ceiling fan Fan is Shah Rukh Khan's attempt to marry the only two characters he could act out, the wacky (Darr etc.) and the silly (Kabhi Haan Kabhi Naa etc.), before he became the irritatingly tiresome Rahul and the tediously boring ...
Read Full Post
If you visit the Tiananmen Square at any given day, you'll see hoards of people flocking around in large groups. Some can be seen led by a guide, others trying to find an inlet to the tunnels that lead to the main square, turning the entire landmark into a beehive. Besides being the womb of the People's Republic of China where Mao proclaimed the founding of the People's Republic in 1949, the square also houses the Chairman's mausoleum. On my 10 day visit to China, I found the Tiananmen Square to be the most religious of all spaces. It ...
Read Full Post
With success of the massive public gathering in Larkana, Imran Khan has made a knock-on effect on Pakistan Peoples Party (PPP). Whilst everyone in the political arena was waiting for the outcome of this rally, many said it would be difficult for the cricketer-turned-politician to gain a foothold in Sindh – often considered the political backyard of the PPP; others were counting on his failure, hoping that this jalsa would be the cause of Imran's fall. However, on the contrary, Imran made a very strong statement; a show of strength, attracting a healthy crowd at the Larkana rally and, therefore, creating a serious stir ...
Read Full Post
They say a picture speaks a thousand words. Sometimes, those words carry a sense of agony and irony.  Such was the case when I came across a picture depicting the historic mound of MohenjoDaro, surrounded by wooden scaffolding and construction crews. My first reaction was to do a double take. I thought I surely had been mistaken for why would anyone allow such an archaeological wonder to go under the proverbial knife and in such a daring fashion? Upon reading the associated article, I was informed that preparations were afoot to hold the opening ceremony of the Sindh Festival at this heritage site. The festival ...
Read Full Post
It was quite entertaining to watch Bilawal Bhutto speak of Sindhi culture, dressed up in a presidential style sherwani and speak in roman Urdu. The most amusing part of the 'address' was him putting all the blame on successive governments for the destruction of Sindhi heritage. What Bilawal did not notice, or his speech writer probably overlooked, was the fact that Sindh has predominantly been ruled by his own political party, PPP, which for the record, hasn't been able to carry out any development work in any of its strong holds in interior Sindh and has, instead, destroyed whatever little heritage was left. The ...
Read Full Post
Regardless of whether you like or dislike Bilawal Bhutto, regardless of where your political affiliations are based, the Sindh Festival initiative deserves nothing short of unanimous praise. The homepage of the Sindh Festival website reads, "The inaugural Sindh Festival, instigated by Patron-in-Chief of the Pakistan Peoples Party, Bilawal Bhutto Zardari, was conceived because Sindh's rich heritage and culture is in danger. Mohenjo-Daro, the world's oldest planned urban landscape, lies in a state of disrepair, a victim of neglect and indifference. It is but one of a myriad of sites of antiquity scattered across Sindh and Pakistan which need attention now if they are ...
Read Full Post