I remember the first time I saw an ad featuring Sadaf Kanwal. I was walking past a clothing shop, and I stared into her big bold eyes, encompassing the entirety of a wall. I was thinking about how beautiful she was, and flawless, up on that wall for the world to see. Recently, this same beautiful model spoke about the #MeToo movement on a public forum. "You know aap ke sath #MeToo jab ho, tab bol do. Baad mein aap ko yaad araha hai #MeToo, so I think jab ho bol do." (You know when you experience a #MeToo incident, say it then. Why ...
Read Full Post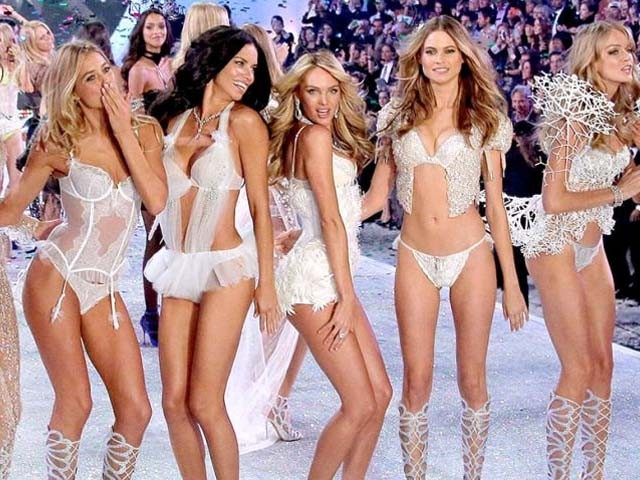 Dear Victoria's Secret, When I was 10-years-old I wanted nothing more than to be a Victoria's Secret Angel; I would spend hours prancing around in front of the mirror in my 'sexiest' high heels, practicing my cat walk and perfecting my hair flips. After the first few times that I was rejected by modelling agencies, I began to see myself through their eyes – the fat hanging off my bones, the gaps in my crooked smile and the emptiness between my thighs that would never be empty enough. As I grew up, this turned into an obsession – I needed to make myself ...
Read Full Post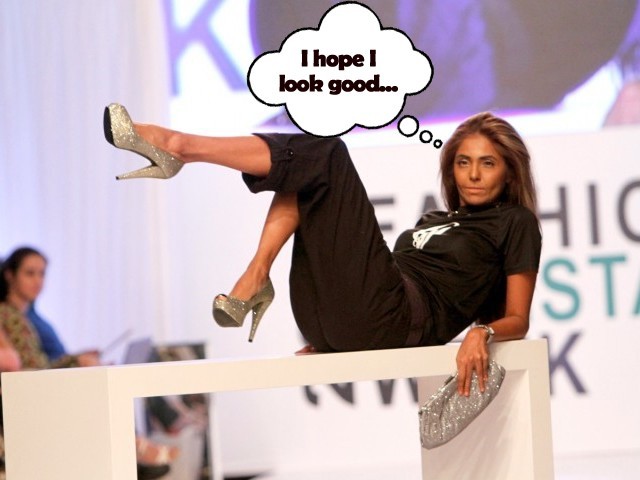 If you are a young struggling female journalist in Pakistan with big dreams of reporting stories that matter, you will probably spend a few years reporting all the stories that don't matter! Among all those literary masterpieces you pen will be an array of pieces on: Designers who have made it big Designers who have not made it big but have a great PR agency The 4363778 lawn launches Fashion "weeks" that are three-days long You will get to meet loads of glazed out designers and hear them talk about a lawn jora like it's the cure for cancer. You'll learn to thoosofy the words "sartorial", "quirky", "edgy" and "aesthetic" in every headline. For instance: "Designer (insert Bawani, Hashwani, ...
Read Full Post
Good Morning Karachi, for Pakistani cinema, is amongst the few unconventional, path-breaking movies that we've come across in recent years. The reason is very simple; Good Morning Karachi is a female-oriented film with a female protagonist. Unfortunately, except for this bit, there is little else that is extraordinary about this film. So far, the movie has received mixed responses based on different factors. Perhaps an exploration of this movie is required. Before we begin, however, let me clarify that this film is not the Pakistani version of Bollywood's Priyanka Chopra-starrer Fashion (as many may insinuate). The entire movie is based on Rafina (Amna Ilyas), who belongs to ...
Read Full Post
Hussain Haqqani had just finished his talk at the University of Boston auditorium and was surrounded by a horde of star-struck students. He was somewhat of a celebrity professor there, famed for his eloquence and sound argumentation, and was sorely missed after having gone on a sabbatical, of unspecified duration, due to his new duties as the ambassador of Pakistan in DC. With a train of excited students behind him, he announced that they shall all have dinner at a nearby restaurant. Seated in front of him at the end of a long rectangular table, I was among the three ...
Read Full Post
There were days when almost all the billboards on the roadside had either hair shampoo, mobile phones or their packages displayed all over the city. The trend has changed, however, and only one item rules the billboards of Karachi these days. They are young, they are attractive and they are a dream come true. No, I'm not talking about the models and various lawn ads; I'm talking about the cattle farm ads featuring fierce, fat and fine-looking cows and goats for Eid. We are masters at integrating the latest marketing techniques and technologies with religious rituals and making profit there too. ...
Read Full Post
It's a common myth that men generally don't agree with women's fashion choices. We wanted to put the myth to test and see how the verdict of a female fashion expert tallies up against the opinion of regular guys. So, meet the boys.   Essa Malik 28, is a graphic designer and photographer who likes all things beautiful. He is currently single. Taha Farrukh 28, plays the Xbox for a living and works as a Finance Advisor in his free time. A globe-trotter who samples all kinds of cuisines, but draws the line at escargots. He is married.   Shaheryar Popalzai 28, is a journalist by day and ...
Read Full Post
Even before he had won anything of note, tennis player Andre Agassi became a celebrity thanks to his "Image is Everything" ads for Cannon, which capitalised on his ridiculous blonde locks and cut-off denim shorts. Although he would go on to reveal that the hair was augmented by a toupee and win a bunch of majors on his way to becoming a truly legendary player, Agassi admitted in his searing autobiography" Open" that he was never comfortable with his rockstar status, unearned that it was. The lesson is clear: image is a self-created ...
Read Full Post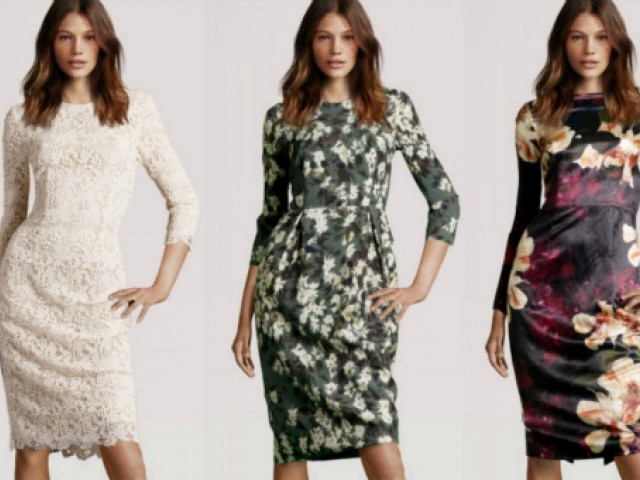 How often have you walked passed a store window, flipped through the pages of a magazine or fashion catalogue and thought to yourself: "Why can't I look like that model?" While the fashion industry's role in promoting unrealistic body images of women and girls is nothing new, and appears to only worsen every year, mega fashion brand H&M, the second largest retailer in the world, has taken things to an entirely new level by using images of models so perfect that they apparently do not even exist – literally. That's right. The models themselves do not exist. That is because last year, H&M ...
Read Full Post