Here is what is etched in my memory in the aftermath of the crash: A grieving father being pushed for comment on television. As if the unfathomable loss alone was not enough, victim's families at the behest of reporters who are badgering them for an 'interview'. The mourners, who can barely contain themselves, struggle to utter a few words before they break into a disarray of emotions. Their eyelashes are drenched and a heartfelt score is playing in the background. On May 22, a PIA jetliner with 99 passengers aboard crashed in a populated neighbourhood in Karachi. The locality, only ...
Read Full Post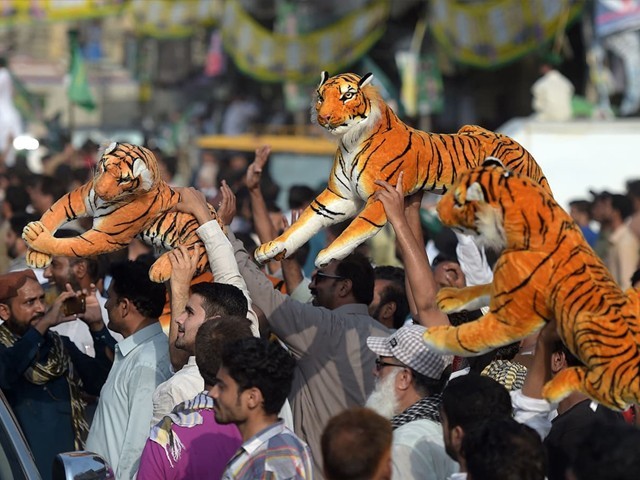 When I moved back to Pakistan after completing my undergraduate studies in the US, I was not a supporter of the Pakistan Muslim League-Nawaz (PML-N). In fact, my newsfeed was flowing so much with remonstrations about the 'Jangla Bus' (Green Line Metro Bus) that it was hard to even contemplate that possibility. One day, I decided to test out this infamous bus service, from Model Town to Lahore Fort, expecting to witness how utterly senseless the project truly was. Handed a yellow plastic token, I entered through the turnstile and awaited my ride. It pulled in and the doors parted with a ...
Read Full Post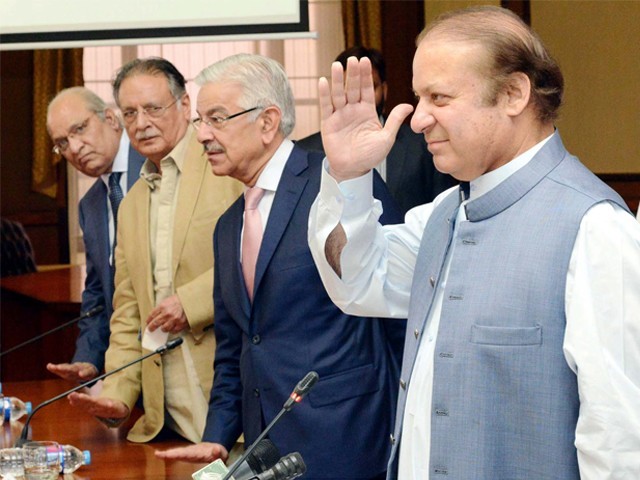 Democracy is a system of procedural consistency, which is perhaps why the reason Pakistan has failed to strengthen its democracy over the past few decades is because it has been marred by inconsistencies. As the government fulfils its five-year tenure once again, we see the emergence of a new dawn, something unimaginable even a decade ago. For the first time in our 70-year history, two democratic governments have successfully completed their entire five-year terms and engaged in a smooth transition. It has become a common habit for people to criticise our "desi democratic principles". And why not, they ask? ...
Read Full Post
A couple of days ago, a SHO in Faisalabad, without giving any warning, shot two 14-year-old teenagers who were taking a selfie with a toy gun. One of the victims of that shooting died yesterday while the other is still hospitalised. But this incident is not an isolated one. Just a month back, in Daska, a SHO opened fire on unarmed lawyers, resulting in deaths of two lawyers and a pedestrian. The same SHO is said to have killed a detainee in police custody when he was posted in Malakwal and he still managed to keep his job. Last year, the Lahore ...
Read Full Post
As a child growing up in Karachi, in PECHS, I just had one dream, one day I will go bridge kay us par (across the bridge, to the other side). The Kala pull was the Berlin wall of my world. Every rickety road I travelled on only strengthened my desire. Every night I slept with a pillow on my rear end, dreaming of the perfectly paved roads on the other side of the bridge. I even wrote a poem, "I have a dream that one day we will live in a city where we will not be divided by the imperfections in our roads ...
Read Full Post
The past is another country and my almost dementia-inflicted mind often fails me when faced with challenges of recalling timelines. I think it was back in the late 80s when my family and I moved to Model Town, a Lahore suburb and a remnant of the British Raj. Model Town was a classic, green and well-planned community that took pride in being a self-sustained and resident-funded operation. At the time we moved to Lahore, we were not too familiar with Punjab, its politics or even our surroundings. Across from our house was a nicely paved, lush green, linear patch, informally ...
Read Full Post
Bang! The first bullet shot in Model Town echoed through the streets of Lahore. We may never know what was going through the mind of the man who pulled that trigger or through the mind of the one who authorised it, but what followed was one of the most dramatic domino effects in the country's recent history. Although Imran Khan will probably insist that it also has something to do with election rigging. Tahirul Qadri's second coming, the twin marches on Independence Day and the sit-ins since then, resignations in the assemblies, the march into the Red Zone, the use of force by the government as ...
Read Full Post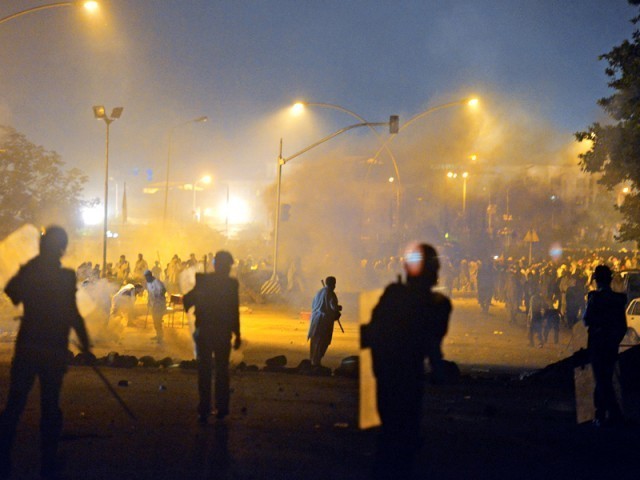 Loving Pakistan is a hard task. My grandmother would often blame our chronically chaotic predicament on the evil eye, and after the recent barbarity I find myself finding it easier and less emotionally exhausting to buy into her sentiments of our nation being cursed. It takes a lot for a state to unfold chaotically by opening fire and injuring more than 300 protestors. One can only wonder why the forces that govern the workings of our universe seem to always give us their worst backhand. They say history is the best teacher, but Pakistan is a hopeless pupil with no saviour to ...
Read Full Post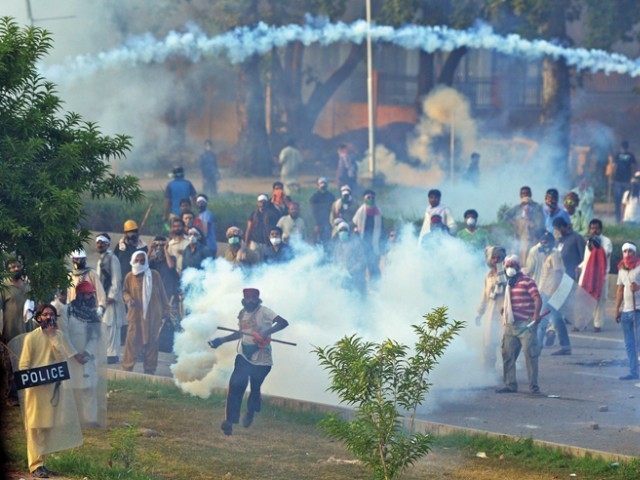 I write this piece as I see tear gas shelling and aerial firing towards massive crowds that are protesting peacefully outside the Prime Minister House. I write this as we hear of a girl from Dera Ghazi Khan who set herself on fire after not getting justice from the police for gang rape, and now her mother is part of the Azadi dharna in hope that her daughter's death would not go to waste. I write this as I see our police become a mercenary force for a 'supposedly' democratic government that has taken on the role of, what I have often heard ...
Read Full Post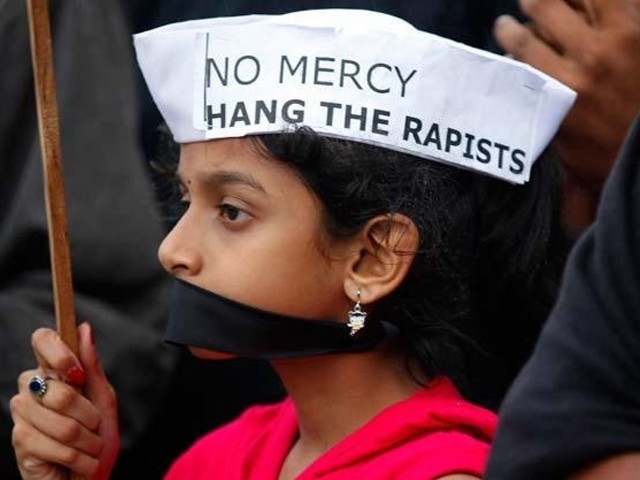 The outrageous rape and hanging of Muzammil Bibi near Multan is shocking to say the least. However, it will only remain a source of horror and disgust for a couple of days because as a nation we have grown immune to such and even worse cases. These news items catch our eye for a second and we mention it to our friends during the current day. Our discussion ends with, "Yaar, these things are common in Pakistan and no one can do anything about it." We rarely remember this the next day and by the third day, there is another wild story to enrapture us, ...
Read Full Post