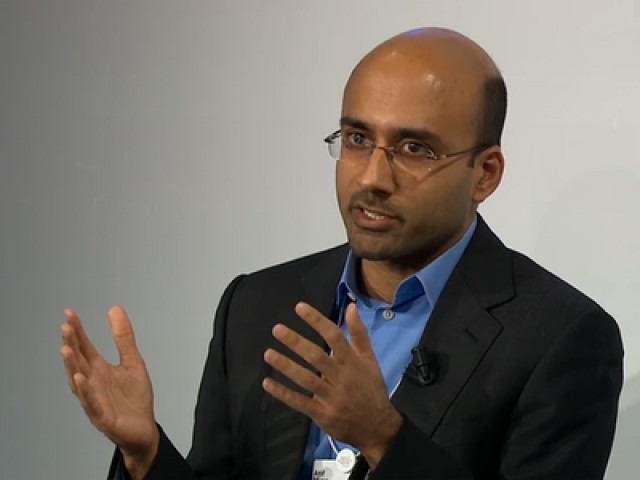 Several days ago, when the controversy around Atif Mian's appointment was beginning to erupt, a friend sent me a brief clip of Fawad Chaudhry's press conference. In this clip, Chaudhry can be seen defending the government's decision to appoint Mian as a member of the newly formed Economic Advisory Committee (EAC). My friend, who unlike me is an ardent supporter of the Pakistan Tehreek-e-Insaf (PTI), shared that clip to prove that liberals – or fake liberals/ libtards/ pseudo-liberals as he calls them, which of course includes me – have been generally unfair to the PTI. To be honest, when ...
Read Full Post
As expected, the Balochistan Awami Party (BAP) grabbed more seats than any other party in the legislative provincial assembly in the 2018 General Elections. Though they did not win an absolute majority, BAP has enough elected members to attract other parties and independent candidates to form a coalition government. In the entire history of the province, there has never been a political party that has enjoyed an absolute majority in the assembly, so switching party loyalties to form a coalition government is a common occurrence. Of the 50 members of the house, the BAP acquired 17 seats, with two of them going ...
Read Full Post
In the wake of the 2018 General Elections, parties from the opposition have raised a hue and cry over alleged electoral irregularities, which is not very uncommon in Pakistan. For decades, elections have been marred by rigging allegations, which are then merely used as rhetoric for political sloganeering. And hereby, the same manner was witnessed following these elections and its results. Rewinding a few months before the elections, political parties were complaining of favouritism for a single party. Fast forwarding to a few weeks before the polling day, it was observed by several onlookers that in fact, the colours being ...
Read Full Post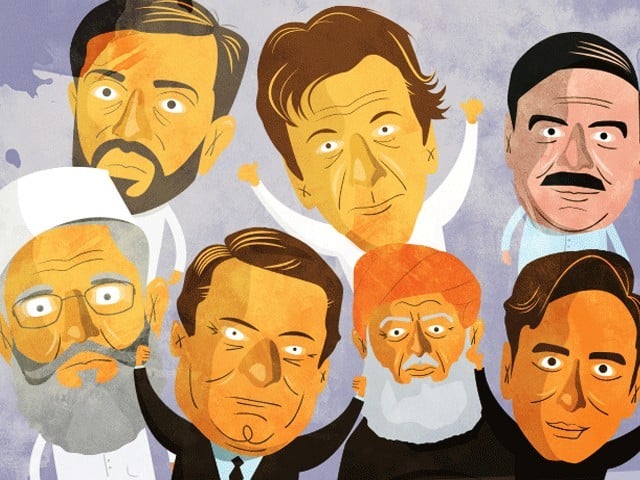 The stage is all set for the battle of the General Elections 2018, with all major political parties eyeing the throne. Though we are more than a month away from the big day, the three leading parties, the Pakistan Muslim League-Nawaz (PML-N), the Pakistan Peoples Party (PPP), and the Pakistan Tehreek-e-Insaf (PTI) are all hoping to make the government in the centre as well as in their respective provinces. Given the dynamic circumstances of our political arena, it is almost impossible to predict a winner at this stage. Nonetheless, looking at the present situation, one can try to assess ...
Read Full Post
The Pakistan Tehreek-e-Insaf (PTI) has been witnessing a successful stint in Khyber Pakhtunkhwa (K-P) and it went on to claim that the education sector in K-P has improved greatly under their tenure as well. I concur with the previous statement since it is evident that people in K-P have begun to trust public sector schools more, so much so that the K-P Minister also admitted his child into one of these government-run public schools. Education remains the top most priority of all governments, specifically since 9/11. This is because the Pakistani government and international forces realised that the root cause of militancy in this particular region could be due to the lack of basic education. Numerous ...
Read Full Post
His heart was racing. His feet were rising and falling to the roar of the crowd. He was like a beast in a jungle; fighting against a worthy opponent for dominance and glory. He knew he was a few minutes away from winning, just one more kick, one more punch and he would win a fight on one of the biggest MMA platforms in Asia. He was even closer to winning the fight.Photo: Facebook Finally, the moment everyone was waiting for, the moment he had worked so hard for, had arrived – the result. He had won – and ...
Read Full Post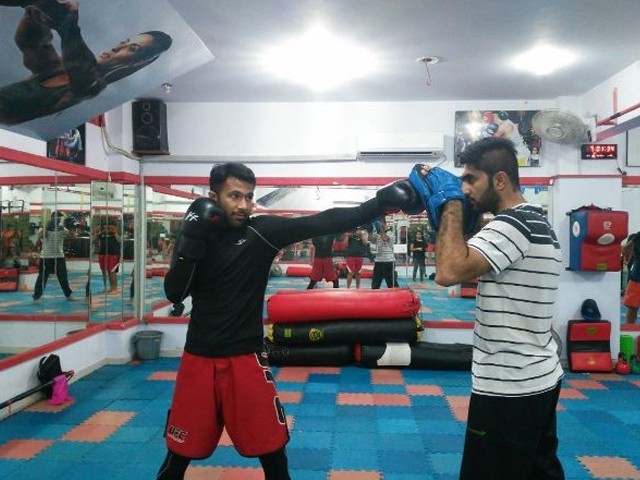 I was never into sports. To be honest, I hated it because I sucked at it. In football, I couldn't run even if my life depended on it. I tried cricket; I couldn't even hold a bat or throw a ball. The thing I hated the most about sports day? Being forced to participate at all. I was literally given ultimatums by my classmates to act sick or injured so I wouldn't be the reason they'd lose the relay race. They still lost though – which made me feel good because they deserved it for bullying me into dropping out ...
Read Full Post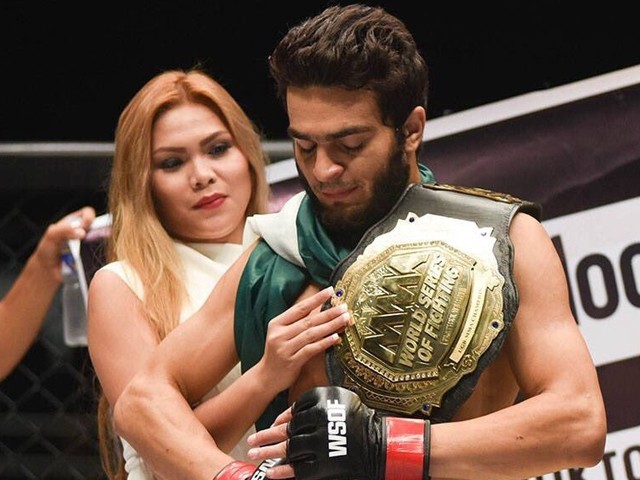 It wasn't long ago when Mixed Martial Arts (MMA) fighters from Pakistan were making waves around the world with promising passion and devotion that was bound to pay off eventually. Ahmed Mujtaba aka "Wolverine" in the MMA community just signed a contract with ONE Fighting Championship to fight against Benedict Ang. Ang is a Singaporean fighter who, last year, defeated our very own Pakistani fighter Waqar Umar, from Lahore. Like Mujtaba, Ang also has an undefeated fighter status which has provided a lot of pre-fight hype. Ahmed Mujtaba on his Win over india at Main event of Ultimate beatdown.Photo: Twitter In 2010, Mujtaba started his MMA training ...
Read Full Post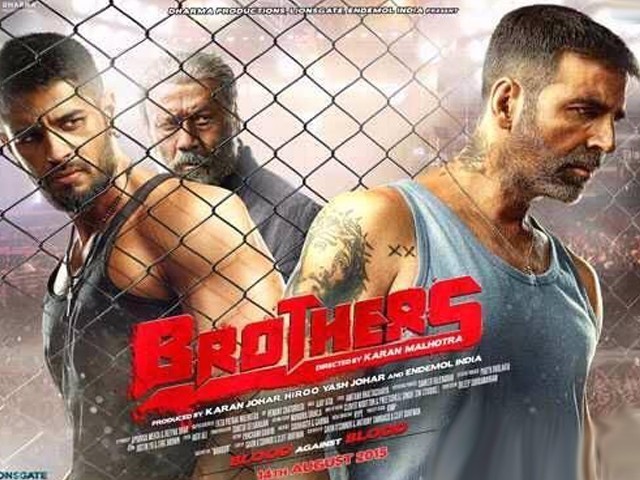 When I heard about the movie 'Brothers', the Bollywood remake of 'Warriors', I was disappointed at first because I did not want them to taint the legacy of such an epic movie, one of the classics of the Mixed Martial Arts(MMA) genre. Don't blame me for thinking so, because most of the remakes and many from across the border will agree with me. I started to gather some more information about the remake, as I am a die-hard fan of action and MMA championship movies.When I learnt that Akshay Kumar would be depicting one of the main protagonists of the movie, ...
Read Full Post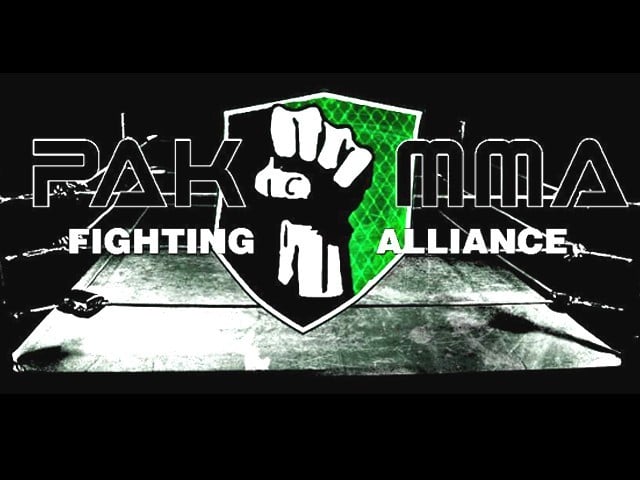 In spite of there being many local wrestling akharas (training hall for martial artists) in Pakistan where desi pehlwan's dish it out, as well as a number of martial arts schools, a match between the two different styles of fighters was never heard of in the country. Being a fan of full contact sports, I found the recent decline in martial arts, kabbadi and wrestling events to be very disappointing. Growing up, I was used to watching these three sports on national TV but then it all faded into oblivion. On the other hand, in the rest of the world a new full contact sport was on the rise ...
Read Full Post