Long silky hair blowing past his face, run up so smooth that there is not a single hint of hindrance and the ability to pitch the ball in the exact same spot, but make it move different ways at will. Who can ever forget the sight of an adolescent Mohammad Amir producing spells that reminded us of the legendary Wasim Akram? With Pakistan's victory over Ireland, Amir just completed a 100 Test wickets – a feat he would have accomplished long ago but life had other plans for him. 13 May 2018; Mohammad Amir of Pakistan celebrates after ...
Read Full Post
With a moustache that made him look more like a gangster than a cricketer, running in with a single-minded purpose of making you pay for just showing up at his turf (the crease), Mitchell Johnson must have been a scary site for many international cricketers. And he could make the ball talk when on song – not like Wasim Akram, who would make the ball swoon to his tune, but in a way that was more dangerous in the physical risk it posed to the batsmen. Photo: Reuters Johnson was an inconsistent performer at the highest level. There were days ...
Read Full Post
Dear Sir, I am writing to you to request your attention towards an issue that affects me in the capacity of a regular cricket spectator and a fan. As you know, Pakistan has been deprived of competitive international cricket for over six years now, the wait for us cricket fans to see international action in our grounds is becoming increasingly painful. Even though your efforts did result in making the Zimbabwean cricket team tour Pakistan for a couple of T20s and three ODIs earlier this year, consistency needs to be ensured and the success of that tour needs to be promoted much more ...
Read Full Post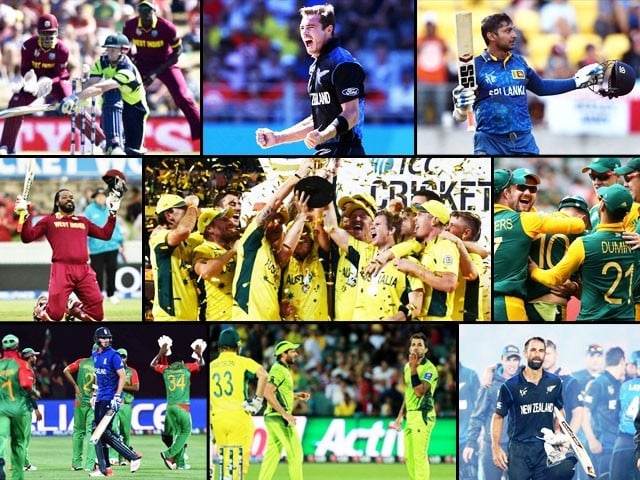 As the 11th edition of the World Cup comes to an end, I decided to compile a list of the 10 best moments from this year's tournament. Here they are: Ireland takes out the Windies: Photo: AFP From the very start of the tournament, Ireland were out to make a statement after the ICC minimised the coming World Cup to 10 teams, and in their first game against the West Indies, they did just that. Chasing 304 at Nelson, Ireland won with ease with four wickets in hand and 25 balls to spare, staying true to their tag of 'giant ...
Read Full Post
Tomorrow, all statistics and records will go out the window – it will be all about which players perform best as a unit under pressure. But before the big eleven, let us see which team has the better players. Rohit Sharma versus Nasir Jamshed The competition for the opening slot is as good as a walk over. All the talk before the World Cup around India's batting is about Virat Kohli but at almost 28, this World Cup comes at the prime of his career for Rohit Sharma. Sharma has an average close to 39 but he is one of those ...
Read Full Post
The 2015 World Cup in Australia will be nothing short of exhilarating, as the stadiums in Australia are the finest and would produce thrilling cricket. This will be the 11th edition of the World Cup. After the round matches, the real test will begin as the quarter-finals and elimination rounds start. Let's have a look at the eight probable teams for the quarter final: Australia (host) It is by far the most successful team in World Cup history, having won four World Cup trophies and reached the finals in two. Playing at home will bring a lot of pressure to the team but still they have ...
Read Full Post
Pakistan cricket has a glorious history as far as wicket keepers are concerned, with the likes of Wasim Bari, Moin Khan and Rashid Latif serving the country successfully for long spells in the past. Moin Khan (L), Rashid Latif (C) and Wasim Bari (R). Their successor, Kamran Akmal, made a breakthrough entrance into the team and continued to perform consistently, up until that dreaded Test match in Sydney in January 2010. Kamran failed to hold on to four catches and also missed a run-out, due to which Australia were able to seal a highly unlikely victory. Ever since that horrid day, Pakistan's wicket keeping standards have experienced a ...
Read Full Post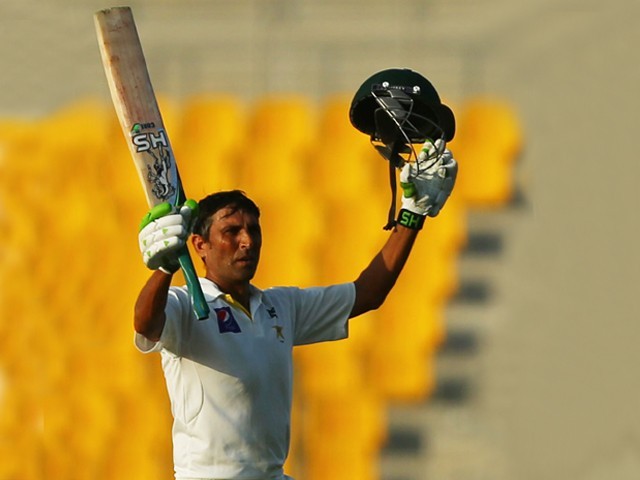 Younus Khan silenced all conjectures. The doubters have been taught the consequences of tickling Mardan's sleeping dragon. He probably broke the record for breaking records in this two-match series. Stats have brought him head to head with some of the galactic greats of the game but the hero chooses to remain in the shadows of conflicting egos, serving our cause with what little is left in him. Younus is indeed an odd hero. For a fan base that dwells on little moments of glory, the progress of his tons and Pakistan turning tables has been soporific to many. The exploits ...
Read Full Post
After the spot fixing saga in 2010, Pakistan was in desperate need of a solid opener to fill the gap left by Salman Butt. And it was none other than Mohammad Hafeez who took the challenge upon himself to work his way into becoming Pakistan's next regular opener in all three formats. Before 2010, Hafeez had a questionable batting average and his inclusion in the team was criticised because he was never able to establish himself as a preferred player in our team. Despite that he worked hard on his techniques and scored numerous runs against competitive teams like England, South Africa and New ...
Read Full Post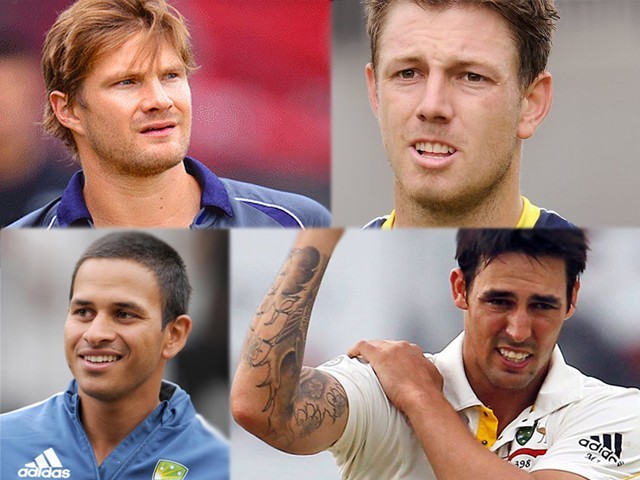 The news of axing of four players – Shane Watson, Mitchell Johnson, James  Pattinson and Usman Khawaja -from the selection for the third Test match in Mohali came as a shock to many judging by the reactions of the former players and media alike. However, Australian cricket is known for its ruthlessness and no nonsense attitude. At first, it seemed like a harsh punishment. The only thing these four players were guilty of was not submitting something akin to a half page review of how the team could improve to the coach in the stipulated time frame. It may seem all the ...
Read Full Post