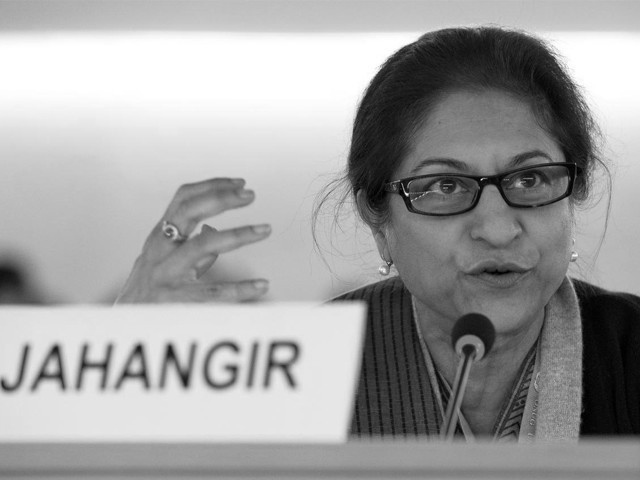 "Pakistan cannot live in isolation. We cannot remain shackled while other women progress." – Asma Jahangir A year ago, when the news came in that Jahangir had passed away, I felt like I no longer recognised the legal system I had worked so hard to become a part of. To understand why, let me tell you a little bit about who Jahangir was. Jahangir was a woman who was born a democrat in a country that loved dictators. The Convent of Jesus and Mary may have been the first to discover this. The Convent had a system for selecting their head girl ...
Read Full Post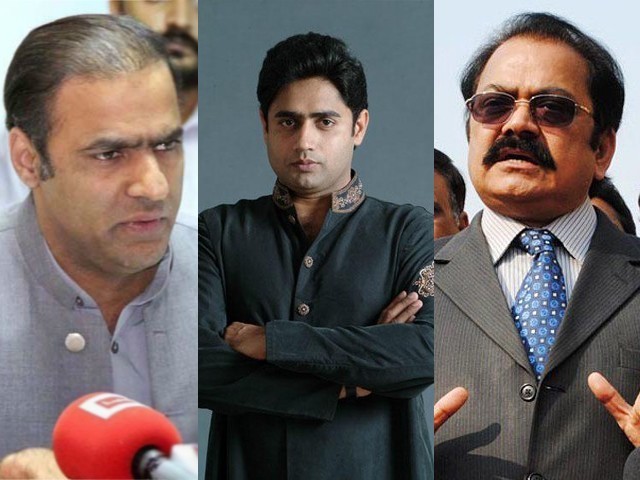 I walked into my house on a very crisp and warm evening this week, only to find that Punjab Law Minister Rana Sanaullah had passed disgusting comments about the women who attended the Pakistan Tehreek-e-Insaf's (PTI) Lahore jalsa, on their apparent 'character'. The crude statements targeted women who participated in the PTI rally and Member National Assembly (MNA) Shireen Mazari. Where Sanaullah raised 'concerns' over the 'character' of PTI's women supporters, Abid Sher Ali's tirade elaborated the scuffle between him and MNA Murad Saeed during the parliament's budget session on April 27. Unsurprisingly, the comments received severe backlash from all ...
Read Full Post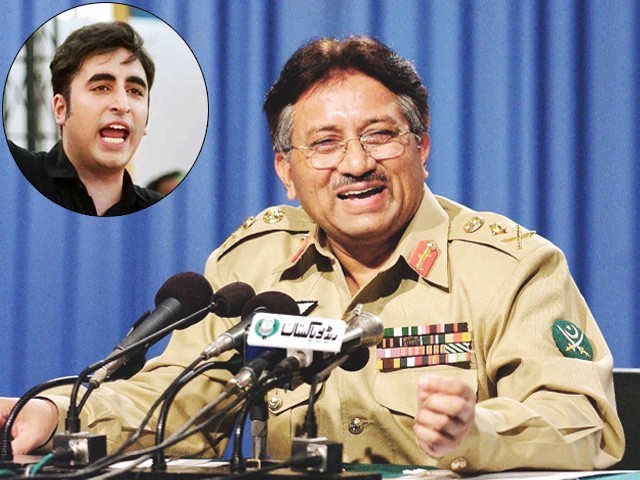 "Bilawal jo nahre laga raha ke auraton ke tarah. Sub se pehley tu yeh keh aadmi ban ker dikhai aur phir  nahre lagwai." (Bilawal is raising slogans like a woman. First he should become a man and then raise such slogans.) These lines from the latest video from General (retired) Pervez Musharraf really hit me hard. As of late, I am becoming used to Musharraf sprouting nonsense, but this was very uncouth and ill-considered and below his usually extremely low standards. After all, Mr Musharraf, the former dictator and Pakistani "educated" urban middle class's favorite political leader after Imran Khan, has lately been ...
Read Full Post
Centaurus Mall has once again fired shots at the lowly invaders of its 'family-oriented' atmosphere. I fear this will only get worse. Frustrated social media users have posted images of Rs500 entry tickets to Centaurus, applicable only to single male visitors. Unlike older entry coupons, these tickets are neither refundable nor adjustable with purchases inside the mall. #Boycott #Centaurus_MallAbsolutely ridiculous! Centaurus used to charge 300 previously which was adjustable. They're… Posted by Islamabad~~~Rain~~~Music~~~Walk~~~Perfect Combination on Tuesday, September 5, 2017 It appears that the management of Centaurus has done nothing that is not within the class-warfare guidelines of Islamabad – the face of Pakistan's elite ...
Read Full Post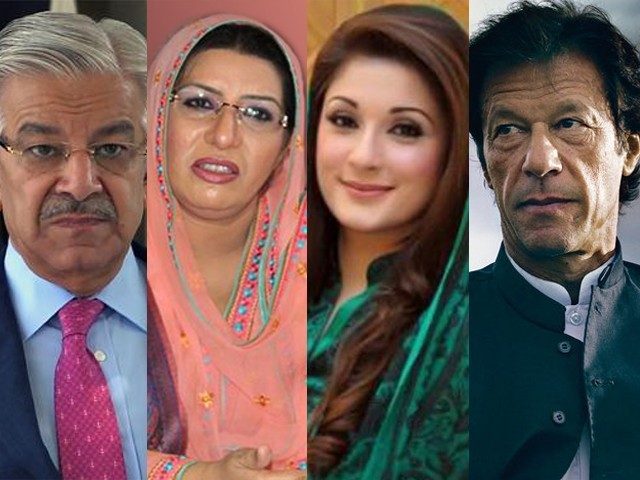 A few weeks ago, I had written an article lamenting the misogyny in our politics, which is actually a more accentuated reflection of the level of misogyny in our entire society. The Javed Latif incident had shamed the Pakistan Muslim League-Nawaz (PML-N) and made them defensive. I had hoped that due to the negative publicity, the ruling party would adopt a more careful approach in the future and avoid ridiculing rival women politicians. However, it seems that PML-N, which is already in a lot of legal and self-created problems (the Nehal Hashmi outburst is an example), does not plan on learning from their mistakes. After the Latif incident, ...
Read Full Post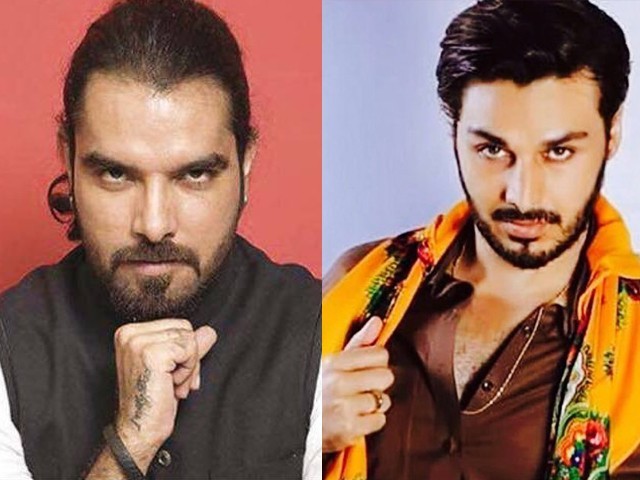 Most Pakistanis have already moved on from outrage to the inevitable "forgive him and move on" phase, but the despicable nature of Yasir Hussain's comment will never be lost on the victims of child molestation in Pakistan. For those who have not been on the internet for a week, at the Hum TV Awards, Hussain looked at Udaari star Ahsan Khan and said, "Itna khoobsurat child molester, kaash mein bacha hota." (Such a beautiful child molestor, if only I were a child.) I haven't watched #Udaari but it was such a sensitive topic that i can't imagine someone making a joke on it.Sickening humor ...
Read Full Post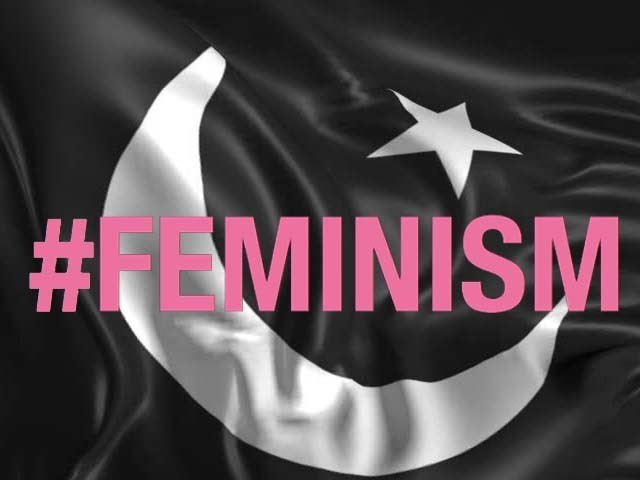 I came across an article on Parhlo today, and infuriated does not come close to encapsulating how I feel, so here's my response to it. Before you start calling me a "feminazi" – listen closely. The roots of feminism lie in finding equality; it is not about disowning male rights, or putting women above, it is about finding an equal ground that pleases both genders. Questioning, or challenging or taking offense to feminism makes you a sexist, plain and simple. Have you not heard of the damsel in distress? Have you not heard of the 'Angel in the House'? I wouldn't be surprised if you haven't because let's ...
Read Full Post
Earlier this week, I went bursting into the courtroom to show my fellow colleague the new book I was reading. I exclaimed, "Oh my god. You have to see this!" Although no one was alerted by my vivacious excitement, he was completely mortified. He exclaimed, "What is wrong with you? Why do you never act like a woman? They are supposed to be quiet and elegant". As annoyed as I was with his remark, I had to admit he revealed an unearthing reality of our society. Women are expected to be clones of the typical damsel in distress – quiet, shy, dignified – ...
Read Full Post
Just recently, whilst watching a talk show on a news channel, I came across something horrific. Don't worry, I am not delivering horrible news, we have plenty of news channels to do that already. It was just an advertisement for washing powder. What was wrong with it, you ask? Take a look and you'll see what I'm talking about. So the advertisement, like all ads, aims to sell a product. However, the way they're trying to sell it isn't all that ordinary. It starts off with two women chatting: "Aray aaj kal ki larkian karti hi kya hain… yeh machine chalati ...
Read Full Post
A Moroccan TV show recently taught women how to cover up bruises they got as a result of domestic violence. After a lot of hue and cry, the video was removed but it still sparked outrage on social media, and Moroccan rights groups were extremely vocal about insisting that the show be cancelled completely. But let's take a step back, shall we. Let's go back to the moment the producer and the team of that show actually decided that this feather-brained idea would be a great seller. Let's go back to the moment where everyone said, "Hey, you know what would be fantastic? If ...
Read Full Post