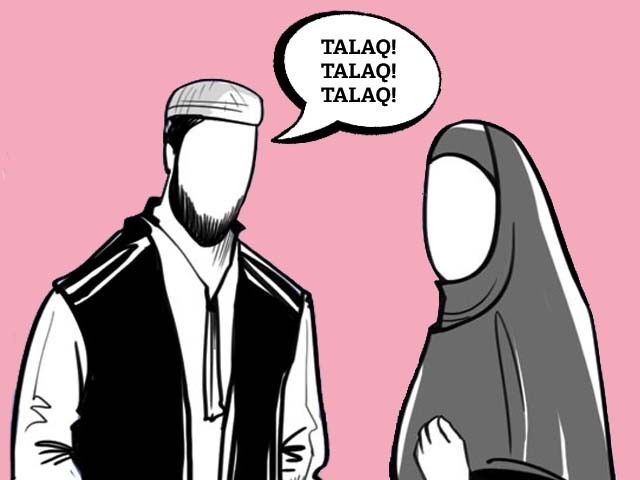 When five men from different faiths – Hinduism, Christianity, Sikhism, Islam and Zoroastrianism – convened yesterday morning, an entire nation waited to hear their much-awaited verdict on the triple talaq issue in India. Out of the five judges, three of them were clear in what they wanted. They announced the following, "What is sinful under religion cannot be valid under law." Thus, triple talaq (divorce via saying it thrice) was rendered illegal in India and rightfully so. The landmark judgment stated, "Triple talaq may be a permissible practice but it is retrograde and unworthy. Since triple talaq is instant, it is irrevocable and the marital tie gets broken, it violates the right to ...
Read Full Post
Since Narendra Modi's government came into power in 2014, incidents of cow-related violence increased substantially. According to an Observer Research Foundation analysis, in January 2011, 5% of lynching incidents were related to cows or Gau Rakshaks (cow protectors). This number rose to 20% in June. A recent report by 'India Spend' reveals that 97% of all attacks by Gau Rakshaks between 2010 and 2017 were recounted after the Modi government came to power. Majority of the cases have been reported from the Bharatiya Janata Party (BJP) ruled states. Furthermore, 61 of 63 cases were registered after the formation of Gau Raksha Dals and the implementation of the beef ban. Increasingly, there has been ...
Read Full Post
It stands to reason that a nation situated in one of the least well-endowed regions in the world would have an affiliation for peacocks. Instead, a Rajasthan High Court judge must have been rather afflicted by his peacock – he claims that peacocks are lifelong celibates. The answer shocked interviewers because the question was, "Judge Mahesh Chandra Sharma, why are you a virgin?" Steve Carrel will reportedly play Judge Chandra in the movie version of this story titled, The 40-year-old Judge. Mr Chandra told the reporters, "The peacock is a lifelong brahmachari (celibate). It never has sex with the peahen. The peahen gets pregnant after swallowing the tears ...
Read Full Post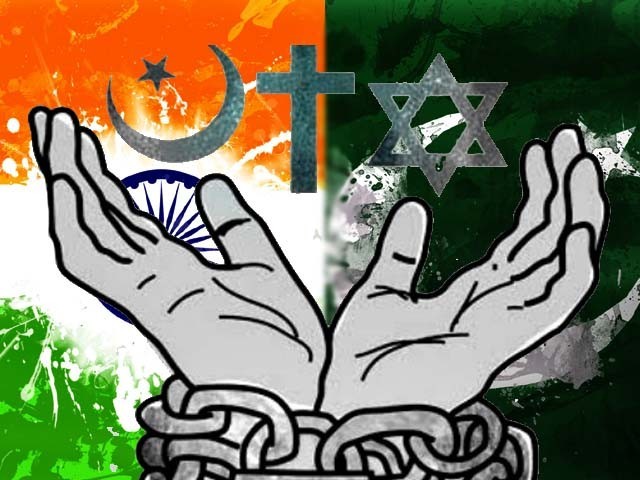 My attention was recently drawn to a news story according to which non-Muslim employees of Mian Mir hospital in Lahore are forced to recite verses from the Holy Quran daily at the morning assembly. The news further stated that those who refused to do so were penalised by being marked absent for the day (and thereby losing a day's wages). If true, this is indeed shocking news. Once a non-Muslim says the words of the Kalima, he or she automatically is converted to Islam, and cannot go back to his or her original religion. It goes without saying that such men or women cannot continue ...
Read Full Post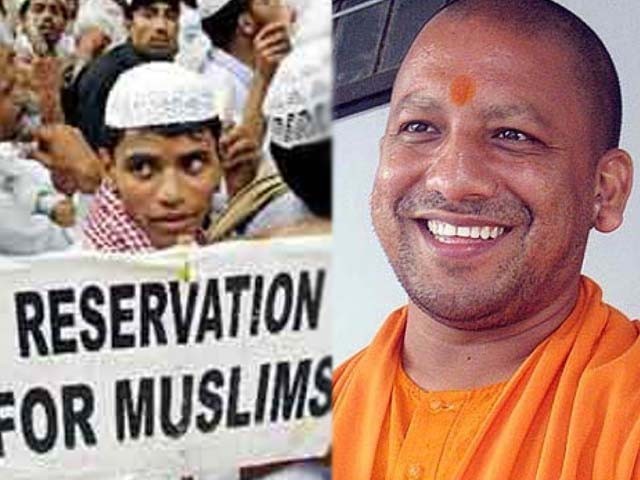 One of the most contentious political appointments in India in recent times has been the elevation of Yogi Adityanath as the chief minister of Uttar Pradesh (UP), the country's most populous and politically significant state. After the Bharatiya Janata Party's (BJP) emphatic victory in the recent assembly elections, there was prolonged suspense over who would ultimately get the coveted position. There were a number of strong candidates, and though Adityanath's name was in the fray, he certainly was not the front-runner. The announcement therefore took a lot of people completely by surprise. Surprise would actually be a bit of an understatement given the kind of ...
Read Full Post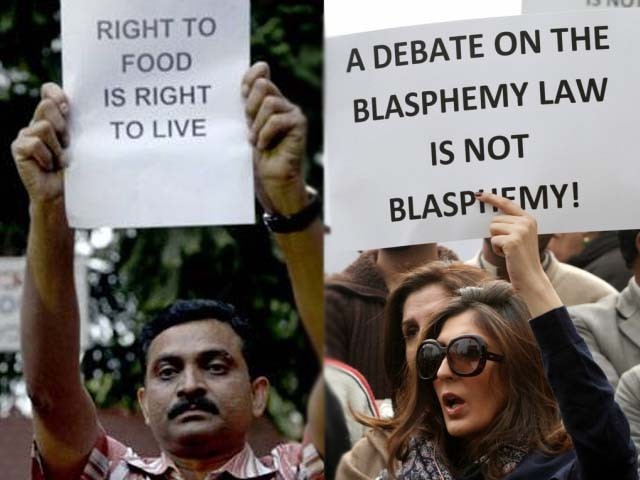 The issue of cow slaughter and the consumption of beef has been an issue that many orthodox Hindus have found an affront to their religion. Blasphemous speech, in regards to orthodox Muslims and their reverence for the Prophet (pbuh) and Allah (swt), produces a similar sentiment of outrage. This sense of outrage has led to the phenomenon of religious vigilantism. Yet, it seems that this malaise, which was once a rare occurrence in the early history of both India and Pakistan, has transformed and metastasised into a cancer that is permeating the very fabric of each nations' respective society. Justification through legislation Pakistan In 1986, Pakistan, ...
Read Full Post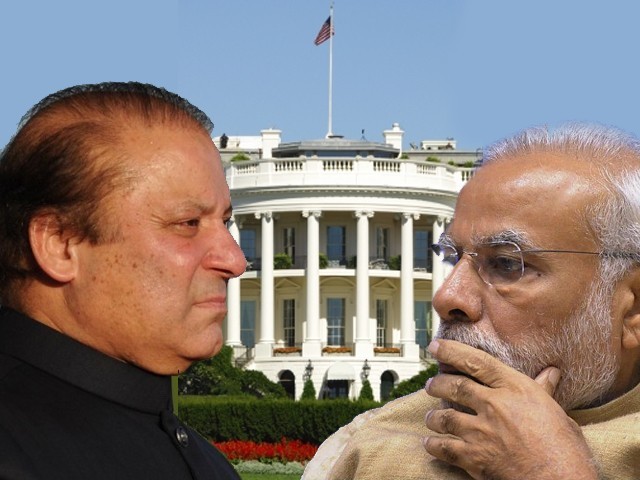 Last month, a US petition to designate Pakistan as a state sponsor of terrorism gained serious momentum. Having crossed the 100,000 signature threshold, the issue now awaits addressing by the Obama administration. The question then begs to be answered: is or has Pakistan been a state sponsor of terrorism in its checkered past? With all due respect and within all my patriotic sensibilities, I believe the answer to be possibly – nay, probably – yes. For as long as I can remember covering South Asian politics, Pakistan has been on the hook for spending nights in bed with the Americans with quickie afternoon siestas with home grown extremist groups. ...
Read Full Post