When Late Night premiered at the Sundance Film Festival earlier this year, the critical consensus appeared to be generally positive, with praise directed at the movie's heart and wit. Watch its new trailer though and you might be left confused why the film drew such favourable comments. The comedy drama tells the story of a talk show host, portrayed by the ever-terrific Emma Thompson, who is "a little old and a little white" and on the verge of losing her show. She hires a new writer, Mindy Kaling, a 'woman of colour' who revamps the show and helps revitalise the program. [caption id="" ...
Read Full Post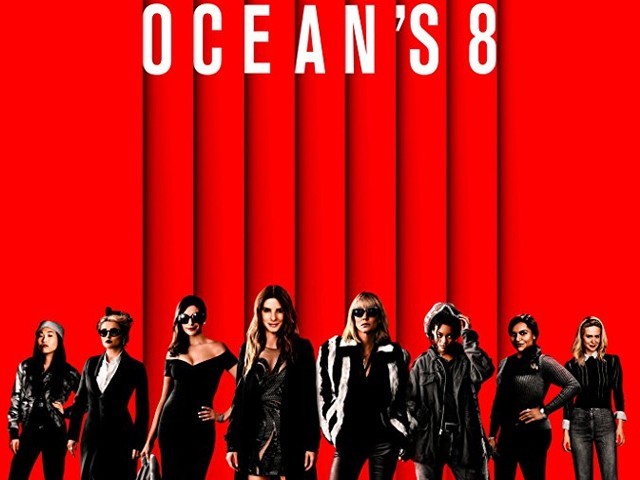 While Hollywood has always been very fond of remakes and spinoffs, it has more recently developed a fascination with female-centred continuations of beloved cinematic adventures and established franchises. From the 2016 Ghostbusters reboot to the upcoming The Expendabelles, The Hustle and The Rocketeers, several female-led reimagining are bringing old tales back to the big screen with a new twist. An example of this phenomenon currently in cinemas is, of course, the much-talked-about Ocean's 8, the all-female spin-off from Steven Soderbergh's Ocean's trilogy. The action-comedy is centred on the character of Debbie Ocean (Sandra Bullock) – the younger sister of the (probably) late Danny Ocean – who is trying to pull off ...
Read Full Post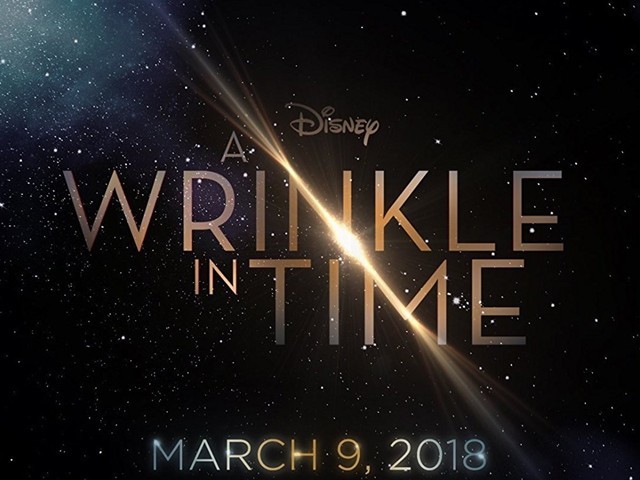 Middle of Nowhere (2012), Selma (2014) and 13th (2016) famed Ava DuVernay is the first African-American director whose work has been nominated for numerous awards, including the Golden Globes Award. This year, she is back with a $100 million live-action, sci-fi fantasy film, A Wrinkle in Time. Based on the fiction writer Madeleine L'Engle's 1962 classic novel of the same name, A Wrinkle in Time is a heartless and clumsy film that covers a tussle between the virtuous and the corrupt. L'Engle in her novel adroitly epitomised the immoral and sinful entities with black objects and dark phenomenon. Her book's evil characters ...
Read Full Post
Sixteen years ago, Steven Soderbergh's Ocean's 11 wowed audiences by offering a slick, stylish and entertaining new take on the crime-caper/heist genre. The movie had a star-studded cast led by George Clooney as the smooth-talking Danny Ocean, while also featuring the likes of Brad Pitt, Matt Damon, Julia Roberts and Andy Garcia, among others. The film went on to spawn two sequels (Ocean's 12 and Ocean's 13) and received both critical and commercial acclaim with the trilogy itself grossing over a billion dollars worldwide. Sixteen years later, Ocean's 8 attempts to do something similar but with a strictly feminine twist, with some of the biggest female actresses ...
Read Full Post
If you read Madeleine L'Engle's fantasy novel A Wrinkle in Time as a child (or even as an adult for that matter), then chances are that your mind's eye probably didn't conjure up an image of Oprah Winfrey in a blonde wig whenever the character of Mrs Which appeared in the story.  And if you were to come up with a fantasy casting for a movie adaptation of the 1962 classic, then once again, blonde Winfrey probably wouldn't have been the first person you pictured in that role. Photo: IMDb But that somehow is exactly what we're getting in the ...
Read Full Post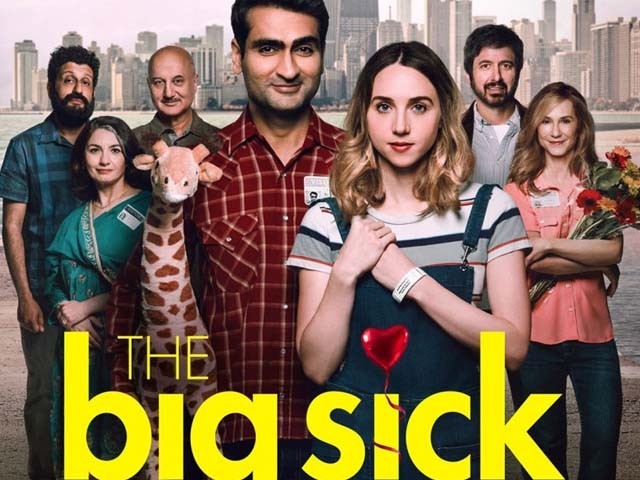 As I walked out of the theatre after watching Kumail Nanjiani's The Big Sick, a myriad of thoughts ran through my head. Let me begin by stating that I feel there are positive aspects of this film and it is what I would consider a step in the right direction. This is the first Hollywood romantic comedy in which a South Asian plays a lead role. Nanjiani and actress Zoe Kazan portray Nanjiani's relationship with his real life spouse, Emily Gordon. As a brown woman, it was undoubtedly exciting to see someone of my ethnic background acting in a mainstream film. Considering that ...
Read Full Post
I still remember when I was first introduced to The Mindy Project by a friend while sitting in her apartment in DC back in 2014. We started binge-watching it for a few nights after dinner during my brief stay with her. When I returned to my internship in Vancouver, I heard one of my colleagues (an Indian-Canadian woman) raving about it. Mindy Kaling is undoubtedly a talented lady and the show has been quite popular – on a separate note, there was something about it that made all the brown girls go crazy. They finally got to see a brown woman in ...
Read Full Post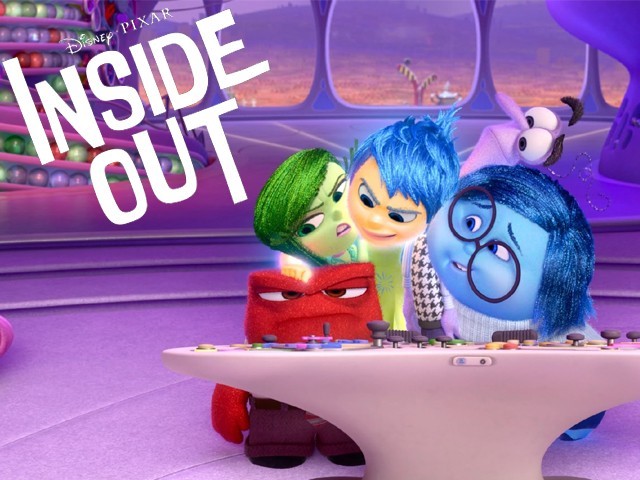 Pixar never seizes to amaze us with their stories which manage to present a different perspective to life and bring forth life stories which we can relate to. The recently released Inside Out falls in the category of movies you want to watch repeatedly, for they don't fall into the confinements of time and manage to remain a classic – a trait that all Pixar's movies possess. Directed by Pete Docter (The executive producer and writer of Monsters University) and Jonas Rivera (the producer of Up), Inside Out takes us into the mind of an 11– year old girl, Riley ...
Read Full Post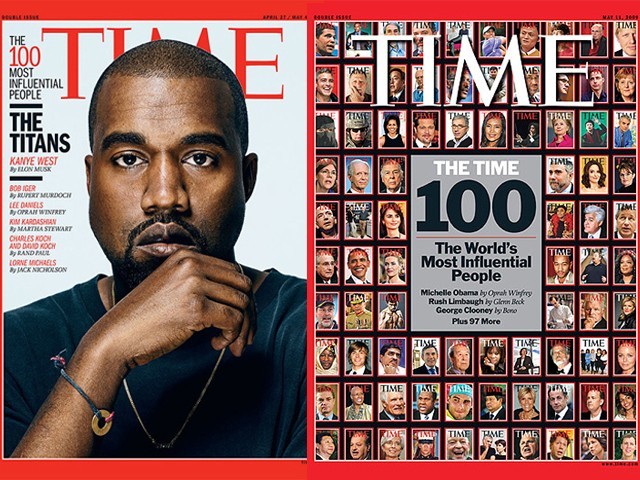 The wait is over and we now have Time Magazine's '100 Most Influential People' list – a list which ranks the most inspiring personalities from all across the globe. This year's list, however, made me question the 'it' factor that brings them in the league of these highly esteemed people. This year, the list includes a variety of individuals and gives you the flavour of everything under the sun. The 2015 list has personalities such as Russian President Vladimir Putin, Pakistani activist Malala Yousufzai, rapper Kanye West, Supreme Court Justice Ruth Bader Ginsburg, German Chancellor Angela Merkel, Chinese President Xi Jinping, India's Narendra Modi, and many more. Thus, I question what makes one ...
Read Full Post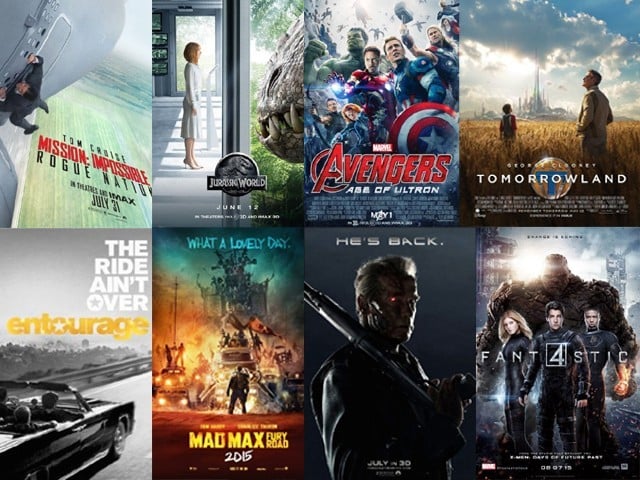 Summer is the busiest time of the year at the box office and we are honoured to see some of the best and most entertaining movies of the year. This year should be no different and there is already a great line-up of movies coming our way in the coming months. Here's my pick of the 15 movies that cannot be missed: 15.  Me and Earl and the Dying Girl Photo: Facebook page Sundance is known to bring out some great films – last year Whiplash and Boyhood both came from Sundance and became major Oscar contenders. Me and Earl and the ...
Read Full Post