Last week a special military court approved the execution of MBA graduate, small business owner turned killer Saad Aziz who pled guilty last April after gunning down prominent rights activist Sabeen Mahmud. In the aftermath of the horrific Peshawar school attack in December 2014, military intervention into Pakistan's ineffective civilian criminal justice system was deemed necessary. Since then, terrorism cases, like the case of Saad Aziz, fall under the purview of special military courts, which were instituted in January 2015 as a temporary fix with a two-year expiry period. As of this month, the two-year trial period of special military courts ...
Read Full Post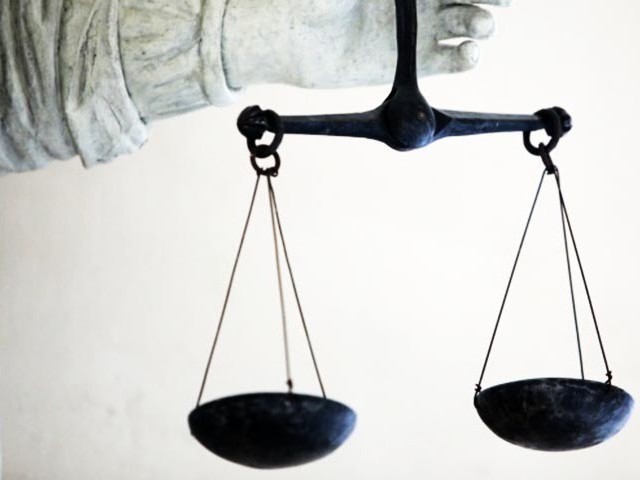 Pakistan has been fighting an existential war against terrorists who have killed and maimed our people through vile acts of violence. The failure of the state to bring to justice and prosecute these terrorists through routine legal procedure led to the passing of the 21st Amendment to the constitution. The 21st Amendment paved the way for military courts to try individuals who either claim to be or are known to be part of a terrorist organisation using the name of religion or sect. The 21st Amendment was upheld by the Supreme Court of Pakistan in a landmark judgment last year. It ...
Read Full Post
As a philosophy, liberalism is more inward looking and hence does not try to shift blame on the outside forces. By its orientation, it also does not have an overly negative assumption about human nature and consequently is not obsessed with crime and punishment. It believes in the rationality of humans and further assumes that human intelligence is capable of creating an artifice where ethnic, linguistic, and other such 'natural' differences can be accommodated without creating a rift. Its emphasis and belief on human rationality rather than instinct, logically lead it to being more fluid and progressive. Conservative points of views ...
Read Full Post
On December 17, 2014 Prime Minister Nawaz Sharif lifted a seven-year moratorium on executions, after the Taliban killed more than 150 pupils and staff during an attack at the Army Public School (APS) in Peshawar. Subsequently, Pakistan's Parliament passed a constitutional amendment that allows a parallel system of military courts to try terrorists – it was argued that a weak civilian judicial system had failed to bring militants to justice. Conversely, on April 16, 2015, the Supreme Court of Pakistan suspended death sentences passed by the new military tribunals, until it rules on the legality of the sentences concerning six militants who would have otherwise imminently ...
Read Full Post
Shafqat Hussain, the youngest of seven children, came to Karachi from Kashmir in search of work in 2003. Having struggled with a learning disability, Shafqat failed in school. He was 13 years old when he dropped out, barely able to read or write. He sought refuge in a metropolis that had no space to give and was quickly relegated to the city's fringes. He never saw his parents again. When he was 14, still four years under Pakistan's legal age of adulthood, Shafqat was detained illegally by the police and severely beaten. The boy was held in solitary confinement, his ...
Read Full Post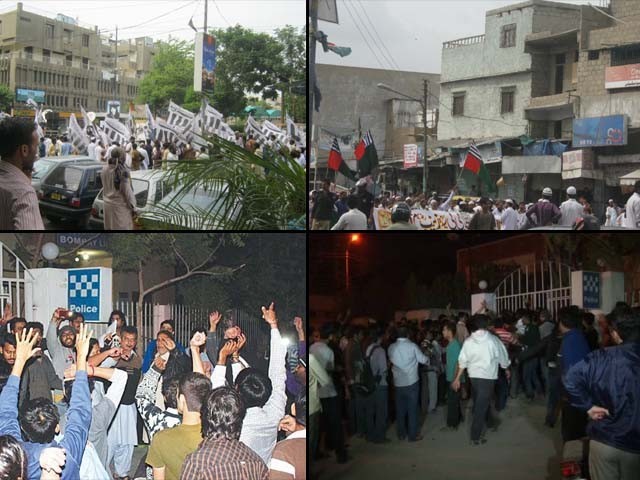 The screeches of the motorcycles were loud enough to announce their blustering arrival; the cadres jumped from their vehicles, blocked the PIDC Bridge and parked their wheelers in the middle of the road. The traffic was halted; bystanders ran away from the spot, local food vendors hurriedly shut their stalls. It was pretty much evident; a sudden panic had conquered the street, which just a minute ago was running normal. Irrespective of the diverse ethnicities present in the area, an unexplainable fear was shared by all. This took place on February 5th, 2015, in the metropolis of Karachi. Interestingly, the group which organised the rally was declared ...
Read Full Post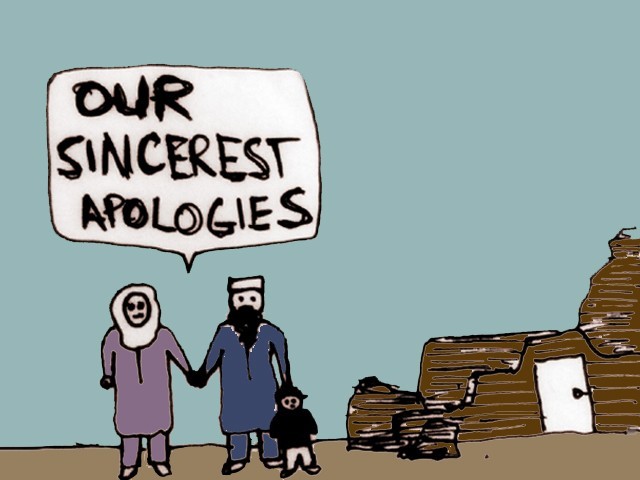 After the tragic Charlie Hebdo shootings, there has been a call by some people to make Muslims all over the world apologise for the incident. I completely agree with the sentiment. It is the only way to root out terrorism for once and for all. Nothing could make all the victims of terrorist attacks all over the world happier than watching every single Muslim in the world say 'sorry'. To really drive the point home, we can even send them greeting cards with our heartfelt apologies. I am sure the world would reciprocate in kind. We can start an apology trend. Once every single Muslim in ...
Read Full Post
TOPICS
It is almost been a month since December 16, 2014. A new year has begun, the political diatribes are proceeding in full swing, the civil-military nexus is repeatedly flashed across screens, the debates on military courts and capital punishments are continuing, and this week, the schools have now reopened across Pakistan. However, parents are asking the question: Are our children safe? It is a terrible thing to ask that question. You are not sending your child to war; you are sending them to school. To sit and wonder whether terrorists will barge into your child's school and indiscriminately kill innocent young human beings, to ...
Read Full Post
The New Year has begun, and by all indications, Pakistan is going to be as messed up in 2015 as it was in 2014, 2013, 2012… you get the idea. Things don't look good for this beloved banana republic of ours, with terrorists breathing down our neck, military courts and death penalties, economic woes, and foreign policy Gordian knots that just keep tying themselves up again the moment someone brings a sword this way. Yet the one matter of greatest importance on everyone's minds (and tongues) is the marriage of Imran Khan. "Did he or didn't he?" has surpassed "To ...
Read Full Post