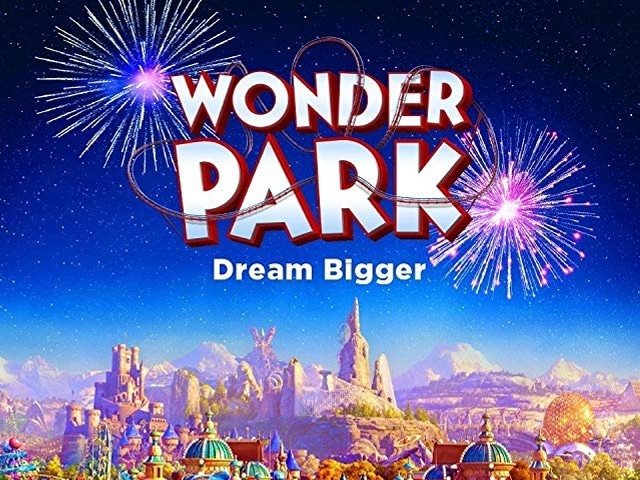 Paramount Animation and Nickelodeon Movies have jointly ventured to create the 3D animated film Wonder Park. It is a spirited animated fable about a fantasy amusement park where the imagination of a spunky girl comes alive and she embarks upon the journey of a lifetime.  Written by Josh Appelbaum and André Nemec, the film has Jennifer Garner, Sofia Mali, Matthew Broderick, John Oliver, Mila Kunis, Kenan Thompson and Ken Jeong voicing the main characters. The story follows June, a wildly creative girl who possesses an unrestrained imagination and exhibits a strange aptitude for engineering. The precocious June further develops this fascination and ...
Read Full Post
The Spy Who Dumped Me can be described as a coarse feminist buddy spy comedy, that leaves viewers with the powerful image of women sticking together in the midst of an overblown entanglement with a world and agencies they have never encountered before. The film is an addition to the league of Hollywood spy comedies such as Get Smart (2008), This Means War (2012), The Man from U.N.C.L.E. (2015) and Spy (2015). The only difference is that this film revolves around two female friends who are suddenly caught in a state of pandemonium as they get involved in the dangerous and ...
Read Full Post
The leading ladies of Hollywood have proven time and again they can be just as entertaining and bankable as their male counterparts, and when they team up for female-fronted action and buddy comedies, the results can be quite enjoyable. This is why I'm looking forward to The Spy Who Dumped Me – a film that may not have a very ingenious premise, but will hopefully deliver a lot of laughs, courtesy of the comedic chops of its leads. Mila Kunis and Kate McKinnon have teamed up for this spy adventure, portraying two best friends. Audrey (Kunis) and Morgan (McKinnon) unexpectedly become entangled into an ...
Read Full Post
I come from a mind-set where men and women are different. Hence, none is better than the other. Their anatomy is different, their thinking is different, their perceptions are different, their priorities are different, and hence their job descriptions are different too. In their role as parents, their job is well defined. And I love the description my mother used to give while defining parental roles – dad represents joy and happiness and mom is a necessity. But does that mean that as a primary caregiver of the baby, it's only the mom's job to feed the little person and change diapers, ...
Read Full Post
Two and a Half Men premieres its 12th and final season on October 30, 2014. Twelve seasons. Even comedy giants like Seinfeld and Friends didn't make it this far, getting nine and ten seasons respectively, clearly showing how successfully this show has been received by the audience. A lot of the fame can be attributed to the star-studded cast the show has; with the controversial yet famous Charlie Sheen being in the lead role for the first eight seasons, to getting Ashton Kutcher taking over "the ashes" of Sheen. Meanwhile, many huge celebrities also made regular appearances on the show, some prominent ones being Sean Penn, Megan Fox, Steven Tyler and Mila Kunis. Despite the ups ...
Read Full Post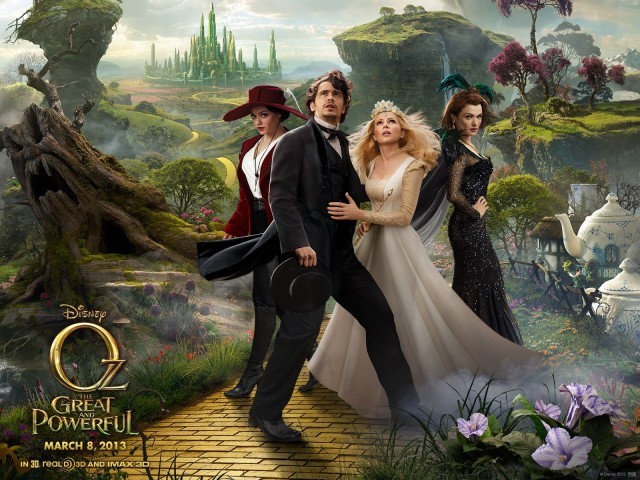 So Oz the Great and Powerful is out! Sam Raimi's Oz serves as a prequel to the Wizard of Oz, so don't expect to hear of Dorothy or of her faithful compatriots, the scarecrow, the tin man or the lion. The reason for this is that Disney does not have the rights to portray any of the characters or mention those infamous red shoes in this movie, as they belong to Warner Brothers. The story revolves around a young and enterprising conman (magician) who goes by the name of Oz (James Franco). A series of philandering events lead him to jump on a blimp as a means ...
Read Full Post