This article is the first in a two part series which explores the history, current status and future of Muslims in Europe. Read Part II here. ~ Is Muslim integration in secular European societies possible? This question is of importance as Islam is growing and thriving in European cities and towns, mainly through migration but also through higher birth rates among European Muslims. However, Islamist terror attacks in recent years have increased concerns about Islam and the future of European Muslims among the European populace. Growing frictions between the already present European Muslim minority and the host community is evident from the rise ...
Read Full Post
The Philippines and Pakistan are two large developing countries that have each seen many of their people travel abroad for material opportunities. Whilst the attitude of some leaders in such countries is "good riddance," such an attitude is not only deeply crude but it is deeply unpatriotic. When people from countries like the Philippines or Pakistan go abroad, they do not do so because they want to turn their backs on their counties; they do so because they seek what all people seek – the best possible opportunities to advance their worldly condition and that of their families. Unlike some ...
Read Full Post
Partition. A simple word used to refer to the extremely traumatic events of August 1947. A word that seems devoid of any emotion whatsoever; concealing the atrocities committed and the thousands slaughtered in the name of religion. As boundaries were rashly drawn by the British and their colonial country was left ravaged by war, how aware were these higher orders that communities, families and friendships would be so ruthlessly ripped apart? Everyone from both sides of the border have their own tales of Partition. My own daadi and naani (paternal and maternal grandmother respectively) often narrate their accounts of pre-Partition India, Partition, and ...
Read Full Post
Born and raised in Pakistan, one can only imagine Eidul Azha being celebrated one way, with the sacrifice of an animal in the front or backyard, right? But there are other wonderful ways to celebrate it, ways that an immigrant is familiar with, understands and appreciates all too well. I have lived in the US for over 20 years, hence I am only speaking from my experience. I have come to appreciate the festive and philosophic spirit of Bakra Eid in ways that are essential, which are maybe less obvious to some, but certainly very pertinent to the spirit of ...
Read Full Post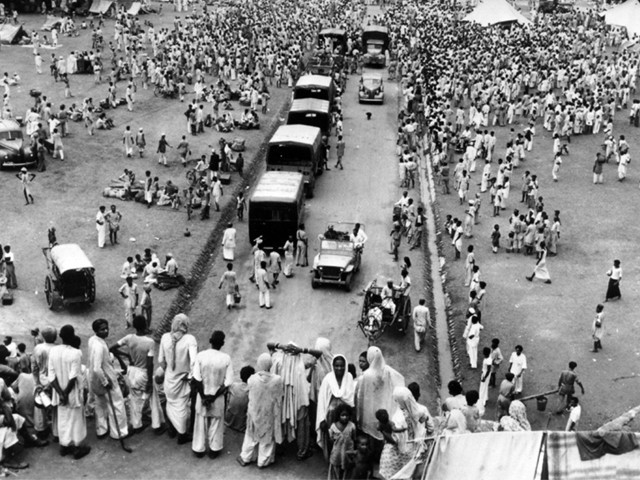 As I think of the Partition that happened 71 years ago, it feels like a memory. Though I do not possess any personal narrative of it, yet it feels like I do have one – so personal that it invokes emotions. This owes to the Partition of 1947 being a national memory in both India and Pakistan to this day. A memory that, as Pakistani historian Ayesha Jalal notes, "continues to influence how the peoples and states of postcolonial South Asia envisage their past, present and future". Despite this eminence, it feels like there is a dearth of narratives; stories that ...
Read Full Post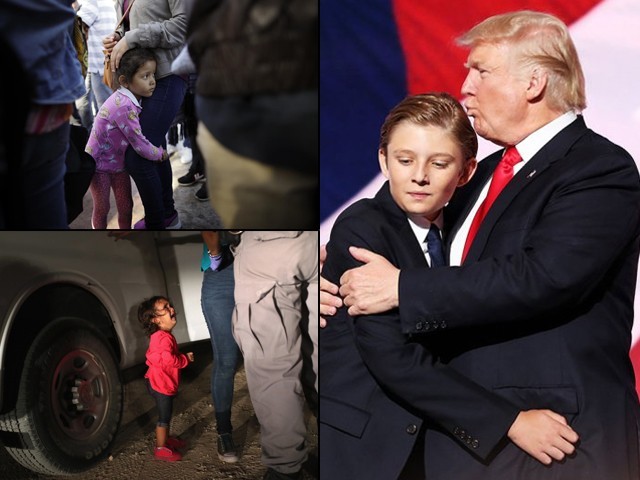 This could not have come at a more appropriate time. "I really don't care, do u?" That was the message on the back of Melania Trump's jacket when she visited a children's refugee camp yesterday. This message essentially summed up the way things have turned out for the miserable citizens of the South and Central American countries running away from gang violence, rape, torture and police brutalities in their own respective countries and seeking shelter in the US. Some of them even travel thousands of miles on foot in their endeavour to cross the Mexican border into the United ...
Read Full Post
"What is it like migrating to another country for work?" I asked a middle-aged, growing old, worn out man. There appeared deep wrinkles on his forehead, deep like incurable scars. His eyes blinked, as if trying to capture the escaping moments, and he heaved a cold sigh. "What can I say?" He whispered in anguish. "I came here to earn just enough money, to run a home with dignity. A home with my parents, brothers, sisters, my wife, and our children, But I've increasingly fallen short of making that home, Let alone running it. Having spent some 15 years here, In this foreign land, Which is still foreign to me. I would say– If there's no other ...
Read Full Post
This summer's protests in Indian-occupied Kashmir (IOK) have been the most sustained, violent and aggressive since 2010. They have magnified the urgency with which both India and Pakistan need to resolve this issue once and for all before Kashmir becomes nothing more than a metonym for mass graveyard. It is imperative that a solution be found. Hopefully, Azad Jammu Kashmir (AJK)'s recently elected president has the answer. On August 6, 2016 Muhammad Masood Khan secured 42 votes defeating Pakistan Peoples Party's (PPP) Chaudhry Latif Akbar who only managed to take six votes. The 23rd President hails from the AJK's Rawlakot area. He succeeds Sardar Muhammad Yaqoob Khan. There ...
Read Full Post
In hindsight, I suppose we should have seen it coming. Karachi had been a great city, once called the Queen of the East, but for a long time now it had become unlivable, given the daily killings, terrorist attacks, the rampant looting of pedestrians and motorists by armed gangs. We should have seen it coming. The city was the most highly taxed in the country, but no one knew what happened to the hard-earned money we gave as tax. It was widely believed, though, that our corrupt rulers were siphoning away most of the budget amount into their foreign ...
Read Full Post
Imagine you're the parent of a Pakistani teenager. Focus on the last word there, which signifies rebellion, obnoxiousness and other 'growing up' clichés. Who do you blame when your child acts out? TV? Their friends? Aaj kal ka zamana? But not once will you say "Stop acting like the goray children do". Goray children – welcome to the world of immigrant parents. There's enough talk of Pakistani immigrants to amass a small library – from ABCDs (American-Born Confused Desi) to terrorists in Britain, from the Green Card queues to the Canadian cold.  But that's not what's bothering me. As I write ...
Read Full Post