The Middle East has had a tumultuous history and the region's politics have been anything but composed and calm. There are many fault lines that run through the geographic, social and ethnic divisions, and as a result, conflict and turmoil have never been too far from taking centre stage. The latest conflict to erupt in these volatile climes has been the civil war in Yemen which has been raging for the last two years. Yemen is one of the poorest and most backward countries in the Arabian Peninsula, yet it is also very strategically located. This makes it a fertile ground for various interests to ...
Read Full Post
He looks well. Well-dressed, well-fed and well-rested, his face is not covered in the debris of a house demolished by shrapnel. He sits in peace and quiet, not against a backdrop of blood-curdling screams of humans in pain or the earth-shattering sound of rockets hitting targets. His eyes sparkle, not with tears but with hope and promise. His aura reflects confidence that comes from living in a safe home not by living under the real threat of death every day. This is Alex from Scarsdale, New York, the subject of yet another emotionally moving video in which a child ...
Read Full Post
When we first got here we had money to buy a little food. Now it's gone. We stand in line for hours for a sandwich. My husband told a journalist recently, "People are fed up. Maybe tomorrow they will break down the gate and flood across the border." The journalist said, "How many weapons do you have?" If we knew how to carry weapons or wanted to carry weapons we would not have fled Syria. We want peace. We are sick of killing. We fled a war, and now the European Union is making war against us, a psychological war. When we hear rumours that we'll be let ...
Read Full Post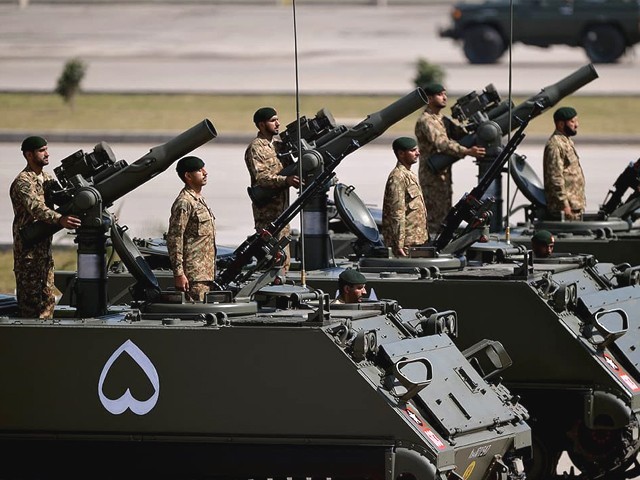 National security is the indispensible right of any nation which makes it sacrosanct and unassailable to the point that now governments can do just about anything and get away with it. So, you can imagine numerous nations crucifying their people in the name of national security. Let's take North Korea for example, where a lot of people cannot afford a hearty meal and of course the government cannot help them with it, while they can satisfy their ambitions of possessing a nuclear weapon (provided of course if they don't already have one). I can also quote Joseph Stalin's Russia which would have been ...
Read Full Post
Socio-political change is happening across the globe at a pace not previously experienced in history. This is particularly true within the Gulf States. Each day, growing unrest is visible through dissident activity, protests, strikes, and violence. Frustration and anger once repressed is now acted upon. Unprecedented access to communication technologies and the proliferation of social media tools offer platforms for disadvantaged and repressed people to gather, collaborate and make themselves heard – even if only to others in their situation. Media outlets, YouTube videos, Twitter, and Facebook posts spread messages that embolden marginalised people and activist networks into individual and collective action. Rulers of some Gulf ...
Read Full Post
The Egyptians are unhappy with Mubarak and the Tunisians have already rid themselves of Ben Ali; the Jordanians succeeded in pushing their monarch and the Yemenis are demonstrating against their long-standing ruler. There finally is some life in the corpse that has been the Muslim middle-eastern polity. Nonetheless, none of these 'revolutions' would have been possible without the tacit approval of the US, that bi-polar policeman of a uni-polar world. Uncle Sam tells you what you want to hear Uncle Sam has a long history of supporting regime change in various parts of the world from Cuba to Iran, Iraq and Pakistan ...
Read Full Post
Egypt doesn't seem like the best holiday destination at the moment. As thousands of energetic and idealistic youths throng the streets of Cairo and Alexandria, yearning for change and a better tomorrow, one would think Hosni Mubarak's 30 years in power are coming to an end. And while this is a momentous opportunity to observe the vagaries of people's power and mass demonstrations, of idealism and political change in the struggle for democracy, let's not be fooled. Hosni Mubarak stepping down from the Egyptian presidency may just be the worst thing that could happen in these precarious times. Forget idealism, do ...
Read Full Post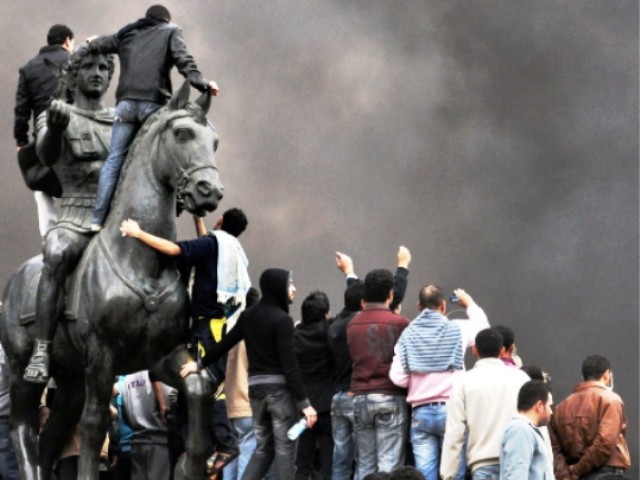 Strolling down the streets of Cairo, I notice the elegant mansions lining the banks of the river Nile and the well-heeled Egyptians in cafes. But the rows of slums and crowds of animated, ragged beggars running alongside asking for "baksheesh" were hard to miss. The yawning gap between the disempowered and the prosperous is all too evident in this bustling and colourful city. But the Cairo I remember from a long ago visit hardly bears any resemblance to the pulsating and fearless Cairo of today. Crowds roaring back at low-flying fighter jets in an effort to intimidate; valiant protestors forcing police back as ...
Read Full Post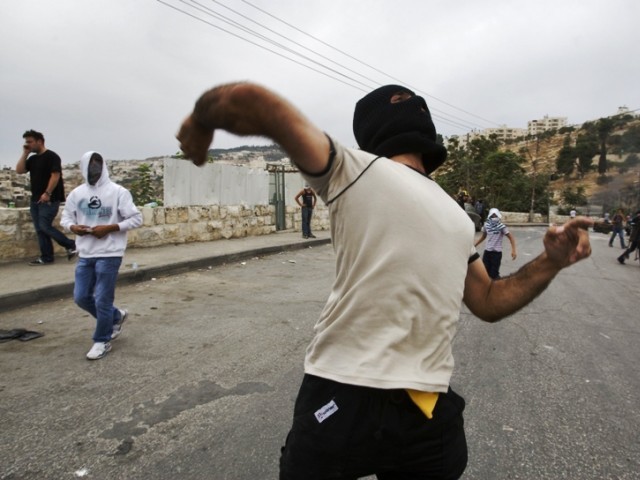 The sheer amount of media reports about these talks has been deafening. The amount of comment has been an absolute deluge to the point where I have been reluctant to write about it (until now), due to the difficulty of contributing something new to the discussion. However, a new piece of information has come to light that I could prove very important to the future of talks and solutions. These past few days has seen a flurry of reporting, and to-ing and fro-ing, about an article filed by David Makovsky for the Washington Institute of Near-East Affairs: According to senior US ...
Read Full Post
I can't blame them for trying, but when it comes to a real and lasting Middle East peace agreement, the Israelis and the Palestinians are as far apart as they have ever been. On September 2, they gave it another shot in Washington DC. On television it all looked very good to the average American, you had the Israeli prime minister Benjamin Netanhayu and Palestinian authority president Mahmoud Abbas at the same table for the first time in years. They were joined by US president Barack Obama and two of the Middle East's most influential power brokers; Egyptian President Hosni ...
Read Full Post