Unfortunately, Nico Rosberg retired at the age of 31, just days after becoming the 2016 Formula One (F1) world champion. Internet broken? Yes. Shock value? Yes. Dirty photos, shocking health or private issues? No. Just a guy who's technically the best at his job saying goodbye to all the speed and power he has to spend time with his lady and kid. Nico Rosberg becomes 2016 F1 world champion.Photo: Reuters Rosberg lacked the charisma and charm of a global icon. F1 maestro, Bernie Ecclestone, even said that Rosberg's teammate, Lewis Hamilton, would always be a better champion for the sport considering his immense ...
Read Full Post
Anyone who knows me knows my love for 'The Joker'. So whether you are Heath Ledger or Jared Leto or even Jack Nicholson for that matter, my admiration for your eccentric-self increased the moment you signed up to play the Clown Prince of Crime. Such is my fascination with the character that it transcends the confines of cineverse, so whether you are cosplaying for a comic-con or simply dressing up as Gotham's favourite Jester for Halloween, I like you, period! Lewis Hamilton walked in to Heidi Klum's annual Halloween bash of dressed up as Heath Ledger's version of The Joker.Photo: ESPN So when ...
Read Full Post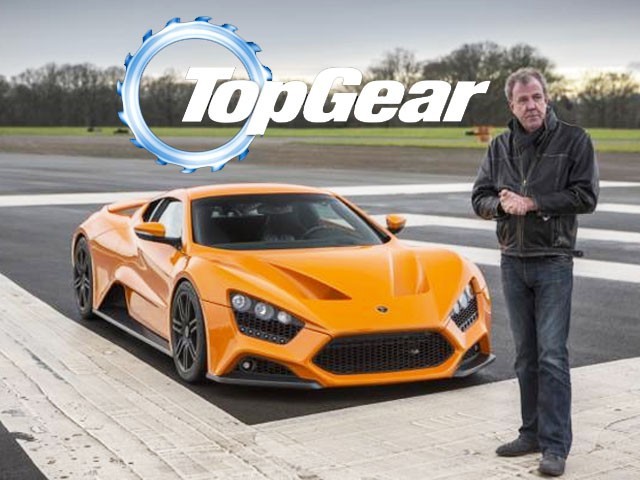 Top Gear and Jeremy Clarkson combined together had become a force of nature to reckon with. Viewed by 350 million people all over the world, Top Gear fanatics swear by the critique given out by Clarkson in every episode. I have been watching the show with my brothers and father for as long as I can remember, discussing the contents afterwards over a cup of tea.  Being a diehard Michael Schumacher fan and a motor racing fanatic, I have enjoyed every bit of the show much like millions of viewers around the globe. My young nephews truly love the show and when I asked the elder one as to ...
Read Full Post
The scene was the San Marino Grand Prix at Imola, the script writer had ordained something no one was predicting. It all went horribly wrong when, at the start of the weekend, Rubens Barrichello crashed horribly in his Jordan 194 and was lucky to survive. The following Saturday was even worse when the Austrian driver, Roland Ratzenberger, went airborne and hit the barriers at frighteningly high speed resulting in Formula One's first fatality for 12 years. I can still remember the expression on Ayrton Senna's face whilst watching the events of the crash on the screen. Maybe he knew what was ...
Read Full Post
Last year, when the Portugal football team played their 2014 FIFA World Cup qualifying match against Sweden, the whole world expected the match to be a do or die for both the teams. And none other than the superstar Cristiano Ronaldo single-handedly took the Portuguese team to Brazil by scoring a blistering hat-trick. Ronaldo's exploits on the pitch in 2013, where he scored 68 goals for both his country (Portugal) and his club (Real Madrid), saw him walk away with the most coveted trophy in Football – the Ballon D'Or 2013 (FIFA Best Player of the Year) for the second time in his career. [caption id="" align="alignnone" ...
Read Full Post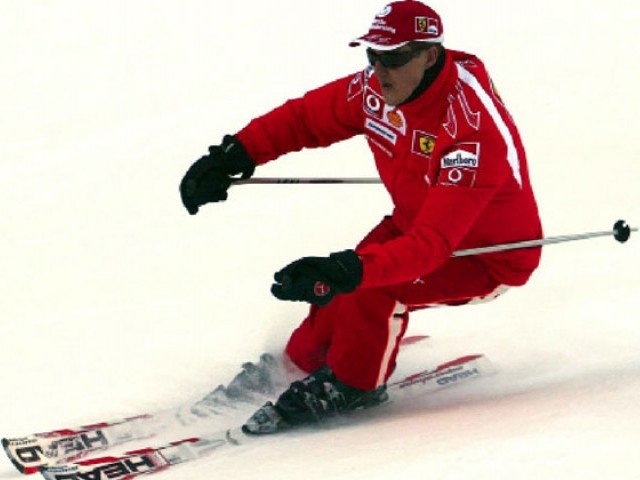 I write this piece with a heavy heart as my idol and one of sports' biggest icons Michael Schumacher is fighting for his life at a French Hospital. Seeing the ultimate racing driver, someone who is known never to back down on the race track, in a fight for his life has indeed sent shockwaves across the world. Indian sand artist Sudarshan Pattnaik works on a sand sculpture of seven-times Formula One world champion Michael Schumacher to wish him a speedy recovery at Puri in the eastern Indian state of Odisha. Photo: Reuters Schumacher injured his head during a ...
Read Full Post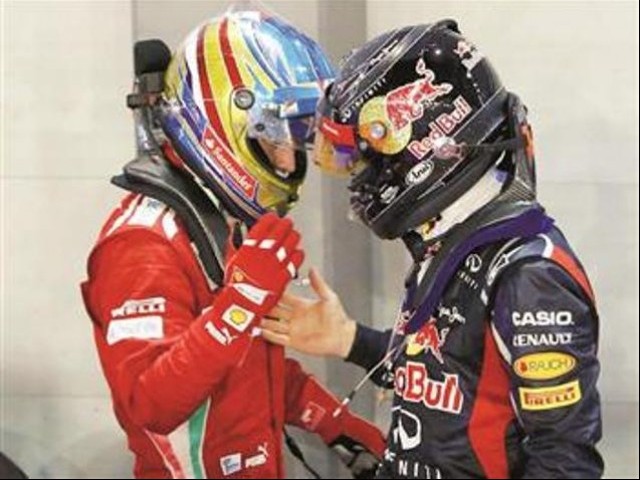 The current season of Formula 1 seems destined to be another enthralling one given what we've seen thus far. This year will also mark a huge transition for F1 as the 2.4 litre V8 engines will be replaced with 1.6 litre V6 engines in 2014. As highlighted in my preseason blog, in this year's campaign the two leading contenders for the throne are Red Bull's Sebastian Vettel (defending Triple World Champion) and Ferrari's Fernando Alonso. The unpredictable time-sheets witnessed in preseason testing was a mere prelude to the start of the season. This season has been as unpredictable as last year; no team seems to be in a dominant position ...
Read Full Post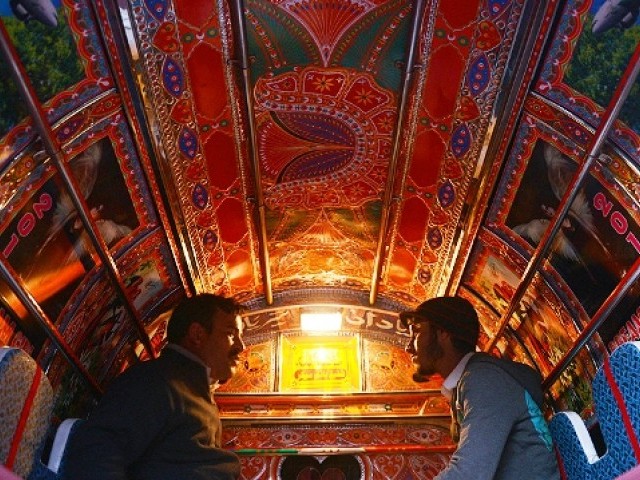 My first few encounters with a public bus occurred when I started going to an institute to prepare for my entrance test. My father usually used to pick and drop me, but one fine day he wasn't home and I needed a ride. In that moment of absolute insanity, I made a decision which became the biggest regret of my life. I boldly declared in front of my family that I was old enough to ride the public bus. I thought I knew what I was in for; a long lecture on the dangers of travelling via buses alone concluding with ...
Read Full Post
The upcoming Formula 1 (F1) season is destined to be another challenging and intriguing one indeed. Red Bull, Mclaren and Ferrari remain serious contenders for the Championship.  Mercedes is considered by some to be a dark horse in this year's campaign. Mercedes had undergone a major transition at the end of last year when Michael Schumacher (the Greatest Driver of all time) bowed out of the F1, after a rather uneventful comeback with the German Team. His retirement has left a huge vacuum in the team as well as Formula 1. I seriously doubt we will ever get the chance to witness ...
Read Full Post
The Formula 1 (F1) season came to end with a race in Brazil, Sao Paulo, with Sebastian Vettel coming out victorious, with his third consecutive F1 title, for the Red Bull racing team. This could be a legend in the making.
The 25-year-old driver is the youngest triple champion of the world and also the youngest in the 63 seasons of the ...
Read Full Post