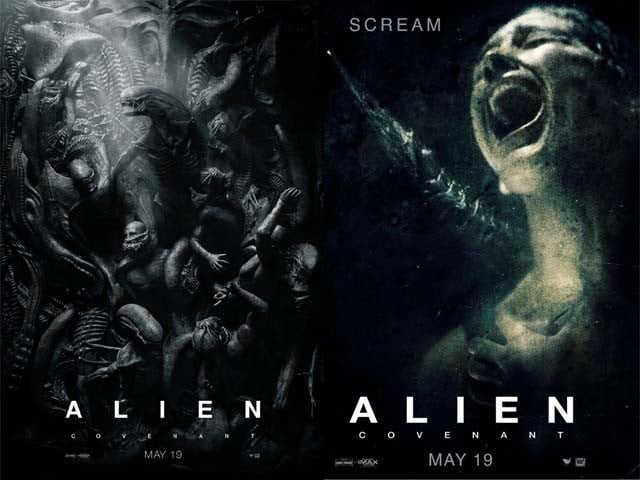 The 70's decade is about to come to an end and everyone along with their dogs is in awe of Star Wars. With this admiration, came the love for all things extra-terrestrial but then Alien happened and suddenly people were reminded that the outer space isn't as fascinating they first thought. Ridley Scott managed to create a sci-fi/horror classic that conjured up a frighteningly chilling picture of the alien form that might be waiting for us out there in the void and the audience lapped it up like crazy. The 'largely hit and lately miss' franchise has since gone through a number of variations with various directors but Alien: Covenant is, if ...
Read Full Post
I have always found Ridley Scott to be an infuriatingly hit-and-miss filmmaker. On one hand, we have got cinematic masterpieces including Blade Runner, Gladiator and Black Hawk Down, while on the other, we have got celluloid monstrosities like G.I. Jane, Robin Hood and Exodus: Gods and Kings, where you are forced to wonder what the hell the Knighted Englishman is smoking. Ridley Scott and Jussie Smollett in Alien: Covenant (2017).Photo: IMDb Every single time a Ridley Scott movie is on the radar, you tend to anticipate its arrival with a bizarre mixture of cautious excitement, and Alien: ...
Read Full Post
This December came with the release of Assassin's Creed, a movie based on the videogame franchise and series of the same name. This feature film is directed by Justin Kurzel and casts Michael Fassbender as the lead protagonist. The movie chronicles the path being traversed by two assassins, both of whom are played by Fassbender.  One of the assassins is named Aguilar de Nerha, based during the Spanish inquisition in the 15th century, while his far-off and distant progeny is Callum Lynch from the present time. Callum is a convicted prisoner sentenced to death and gets sent back in time through Animus when Abstergo Industries find ...
Read Full Post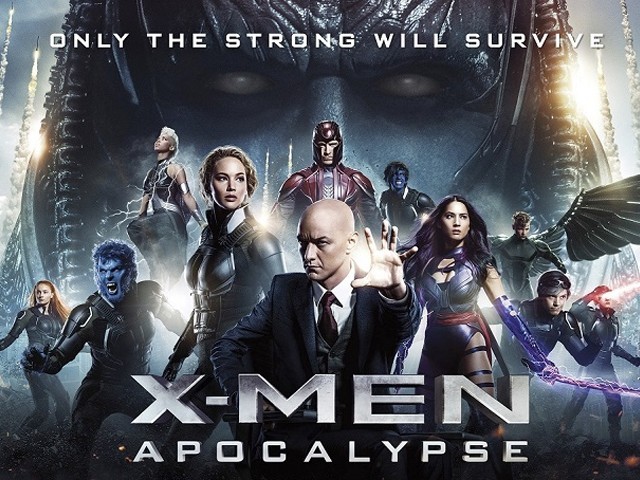 I wanted this to be good, oh, I so badly wanted this to be good. I even made good on my promise to never ever waste my money on another lousy, solely-there-to-make-money superhero flick by skipping out on Captain America: Civil War (heard it's not that bad though) and Batman v Superman. But this was X-Men, this was the exception, this was the same franchise that gave us First Class (2011) and Days of Future Past (2014) but Apocalypse, much to my sorrow, turned out to be decidedly third class. Sigh! The ninth outing in the ever-expanding mutant universe, but ...
Read Full Post
Macbeth is yet another adaptation of the famous 17th century Shakespearean tragedy. The film is a story of loyalty, seduction, desire, betrayal and ultimately, justice. Anyone who has ever even heard of the famous Bard could arguably be well aware of the story of Macbeth. Macbeth has been adapted countless times into film, from Akira Kurosawa's feudal Japanese Throne of Blood (1957) to Roman Polanski's more traditional Macbeth (1971) or even Vishal Bhardwaj's Indian backdrop of Maqbool (2003). But the question is; does Justin Kurzel's version bring anything new to the famous story of betrayal? Macbeth is visually stunning, with each ...
Read Full Post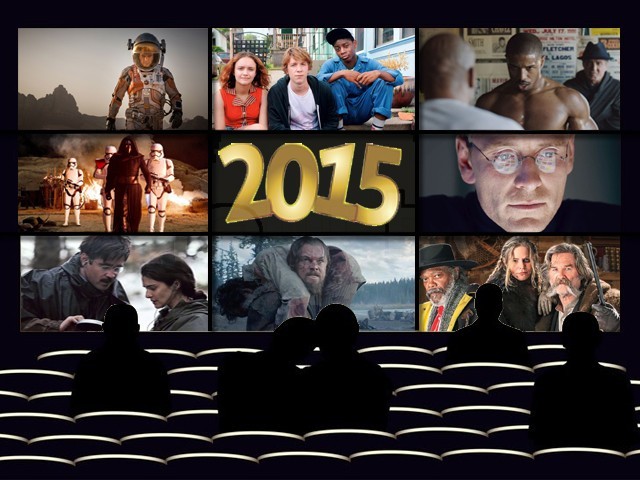 2015 has been a great year for Hollywood films. I personally can't think of the last time there was as much anticipation for the movie calendar as there was this year. We saw the return of beloved 70's and 80's icons like Rocky Balboa, Han Solo, Max Rockatansky, The Terminator (for better or worse), a 70-year-old director, George Miller redefine the action genre and the most beloved movie franchises – Star Wars and Rocky – got rejuvenated. So naturally with the year coming to an end it's only fair that we talk about the films that we loved the ...
Read Full Post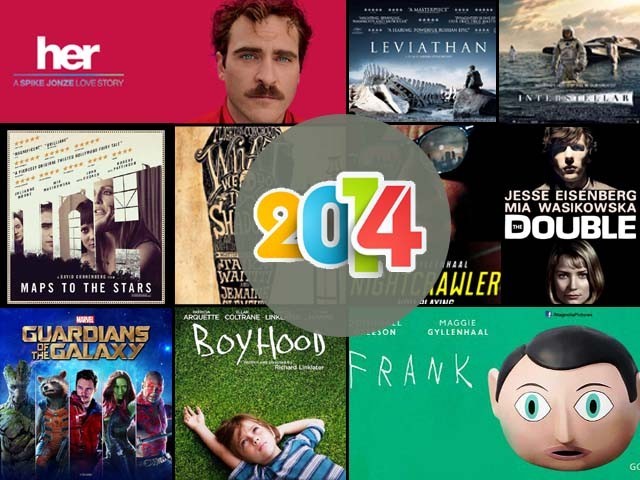 It's been a great year for films all round, from original yet nostalgic blockbusters to widely appealing independent movies. Here are my top ten releases of 2014: 1. Boyhood Throughout movie history, several filmmakers have voiced a desire to film actors in real time but none have accomplished this extraordinary feat until now. Master filmmaker Richard Linklater is renowned for having a knack for contemplating big philosophical questions in natural, performance-driven films and Boyhood is arguably the pinnacle of his career so far. Replete with flawless acting and hopefully drawing enough buzz to get an Oscar nod for Patricia Arquette, the film, though ...
Read Full Post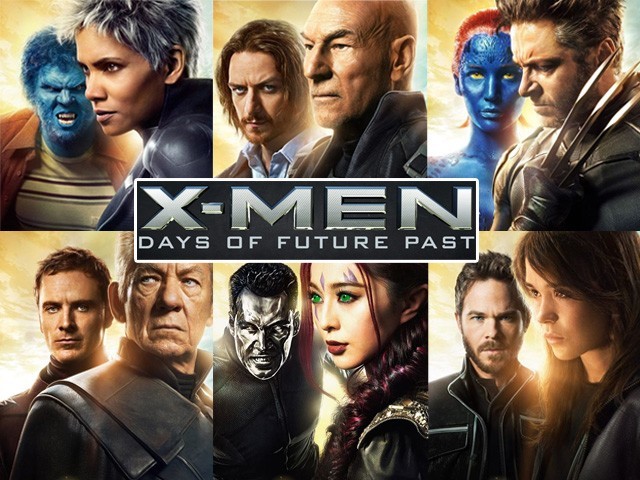 Many people are comparing the newly released X-Men: Days of Future Past to Bryan Singer's previous trilogy, which had hit the screens almost a decade ago. This comparison is kind of unfair, since the same visuals and special effects couldn't possibly have been present in the early 2000s. What can be compared, however, is their entertainment level. And was the Days of Future Past better than the X-Men trilogy? Yes, by a record margin. The past few X-Men movies haven't received the same international fame or attention as Marvel's other movies have. Sure, The Wolverine did make amends for the ...
Read Full Post
Three months ago, Barkhad Abdi's dreams came true when his first Hollywood movie hit the cinemas and popularity and fortune placed the debutant in the spotlight. With fame banging on his door, Abdi escalated from being a mere limo driver in Minnesota to becoming an Oscar-nominated actor. To understand his climb to success, one needs to reel back a little and revisit a few events. Barkhad Abdi in a still taken from the movie Captain Philips. About two years back, Abdi was selected from an open casting call in Minneapolis, to co-star with Tom Hanks in the Sony Pictures piracy ...
Read Full Post
While my friend and I were having coffee, he shared an interesting observation with me: "I always wondered why the black people were unable to overcome the practice of slavery in the United States through revolt?" I pondered for a few seconds and replied,  "Hasn't this always been the case when it comes to dynamics between oppressor and oppressed? It is not just the physical scare that prevents a revolt, but a psychological one." 12 years a slave is a film based on a book written by Solomon Northup, a 'free negro' in 1853. In 1841, Northup was living in the state of New York, alongside his wife and two ...
Read Full Post