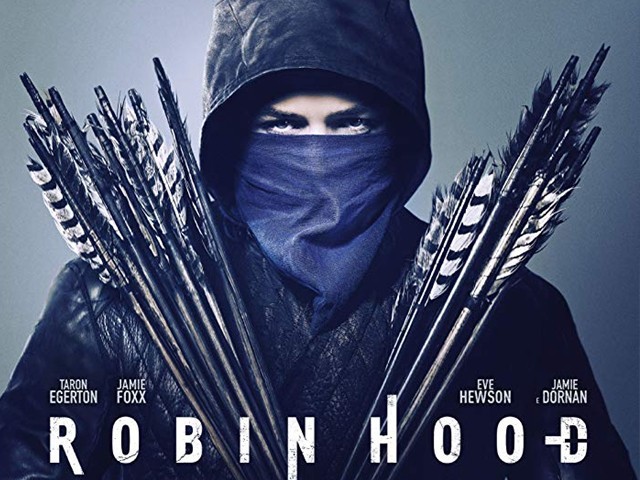 The Robin Hood story needs no introduction, having already been immortalised by British folklore and novels alike. However, on the big screen, the story of the arrow wielding outlaw has not been as successful. Barring the 1973 animated take which, at least for me, stands out as a nostalgic childhood classic, there have been numerous commercial and critical flops: be it the 1991's Robin Hood: Prince of Thieves starring Kevin Costner, Mel Brooks' satirical take Robin Hood: Men in Tights, or Ridley Scott's well-meaning but ultimately disappointing Robin Hood from 2010. The latest iteration attempts to supposedly serve as a hip and radical re-invention of the ...
Read Full Post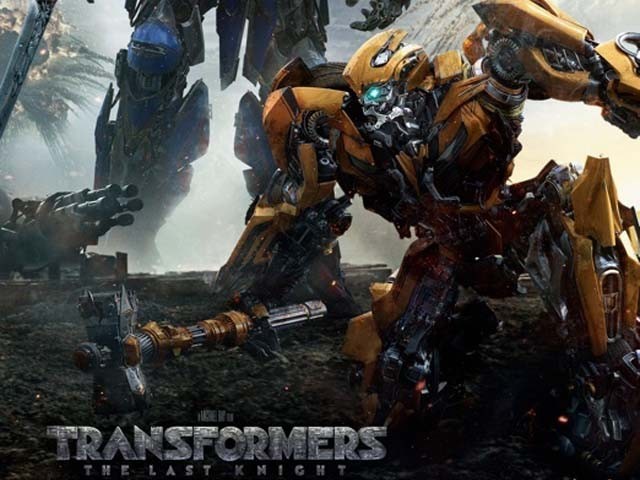 There are movies that are lame, silly, or even downright horrible, and then there is Transformers or 'Trashformers' as I like to call them. Take the worst movie experience you've ever had, multiply it by a thousand and you'll still be nowhere near the abomination that is the film franchise based on Hasbro's popular toys. You might wonder why so much hatred for these metallic humanoids, when there are hundreds of lousy flicks being made left, right and centre? My simple and immediate retort is that these obnoxiously loud sci-fi action films based on mecha-robotic beings are nothing like any of your typically bad cinematic fares. ...
Read Full Post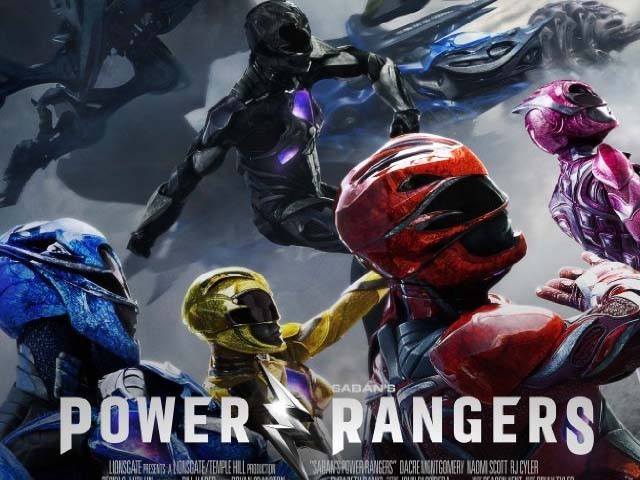 Power Rangers is the latest arrival from Hollywood's ever-growing and seemingly endless pantheon of reboot/ remakes that are either in development, in production or hitting theatres near you. And looking back, it's hard to even understand who this was aimed at. Kids these days don't know about the Power Rangers and the people who watched the show, on which this film is based, back in 90's, either watched it purely for its camp factor or were too young and stupid to realise how bad it was. Becky G., Dacre Montgomery, Naomi Scott, Ludi Lin, and RJ Cyler in ...
Read Full Post
Oh my god! What have they done? Why would anyone in their right mind go about screwing with a universal classic? But you can't really talk sense with Hollywood, now can you? You can instantly tell how bad a remake is if one of the action sequences replicated from its 50s version is not even half as good as its predecessor. Heck! Even the one gracing the 20s variant was light years ahead of the current monstrosity. Toby Kebbell and Pilou AsbækPhoto: IMDb Jack HustonPhoto: IMDb Grandeur, miracles, spirituality, poetic revenge, homoeroticism, and horses that are trying ...
Read Full Post
I have seriously had enough! Hearing out all my chachus and mamoos praising the hell out of Ben-Hur (1959) all my adult life has simply taken its toll. Me: "Maamo, The Shawshank Redemption." Mamoo: "Nah, Ben-Hur!" Me: "Chachoo, 17 Academy Awards for the Lord of The Rings trilogy!" Chachoo: "Meh, Just one Ben-Hur and 11 Oscars!" Me: "D-Day landing sequence from Saving Private Ryan." Not just maamo and chachu but maami and chaachi too: "Ben-Hur's Chariot Race… debate settled!" Charlton Heston as Judah Ben Hur in Ben-Hur (1959)Photo: IMDb Charlton Heston as Judah Ben Hur in Ben-Hur (1959)Photo: IMDb There is just no winning with this lot as far as Ben-Hur ...
Read Full Post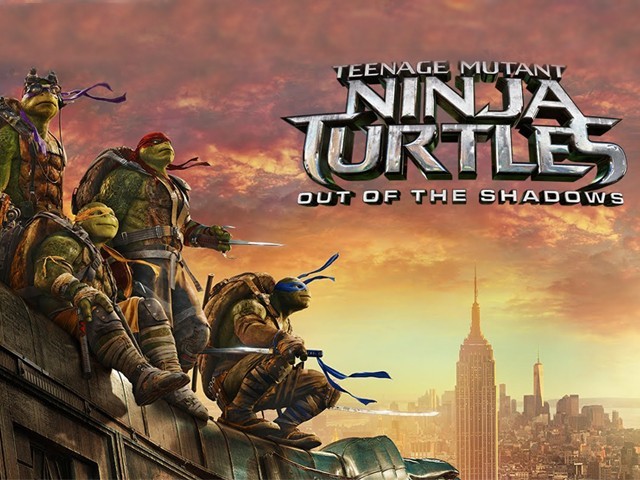 Despite being reviled critically, the Michael Bay produced Teenage Mutant Ninja Turtles took in close to $500 million at the box-office which was supposedly enough to warrant a sequel. But while the 2014 reboot of the 80's comic book about a group of talking, genetically mutated, pizza loving teenage ninja turtles was too dull or bland to be enjoyed in the slightest, its successor, Out of the Shadows thankfully manages to improve considerably. And despite its flaws, it manages to standout as an enjoyable piece of summer popcorn entertainment. After saving New York City from the wrath of Shredder (Brian Tee), turtles Leonardo (Pete ...
Read Full Post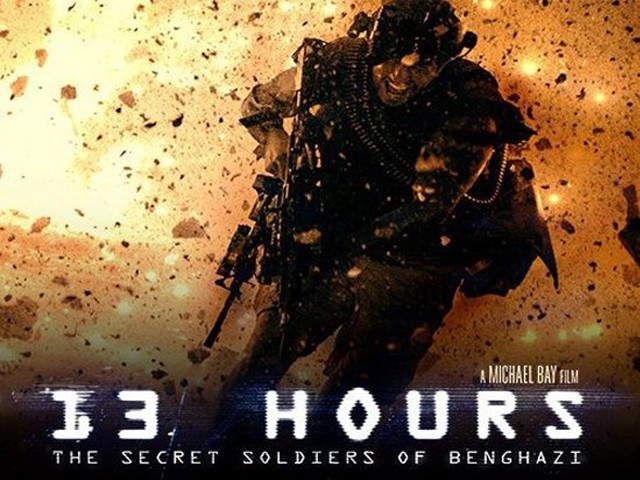 Ever since bursting onto the scene in 1996 with the excellent action-thriller The Rock (1996) starring Nicolas Cage and Sean Connery, director Michael Bay has steadily become one of the most commercially successful and critically reviled directors in Hollywood. His films never shy away from shameless levels of jingoistic patriotism, product placement, racist undertones and stereotypes, objectification of any and all female characters and a stunning amount of disdain for the CIA. His disregard for character, plot or any visual coherence for that matter is at times alarming. Oh, and he loves blowing shit up. So hearing that Michael Bay ...
Read Full Post
Having lowered the bar of expectation to such an extent that it disappeared from my own eyesight, I felt vaguely prepared for another venture into the Hasbro franchise's latest offering – Transformers: Age of Extinction. I'll get to the irony of the title a little later on in this piece. First off, I am a huge transformers fan. From the cartoon movie, to the comic books, TV series and the action figures, I've been through all the different stages of growing up with this franchise… and then in walked Michael Bay. Director Michael Bay attends the european premiere of ...
Read Full Post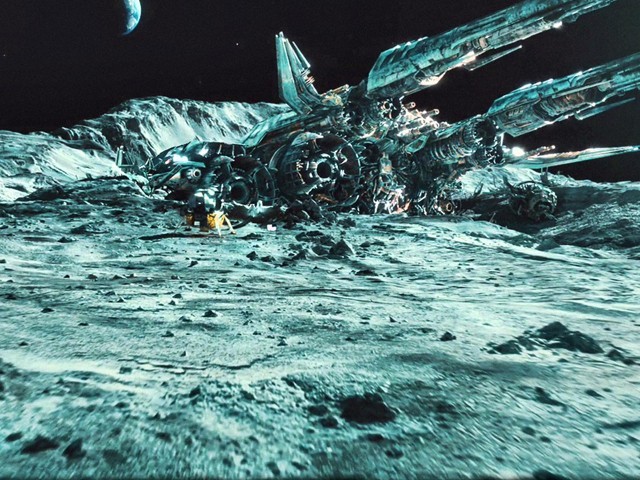 Watching a Michael Bay movie must be similar to what I imagine it is like for patients on the receiving end of a colonoscopy – there is always a bit of a fear. After all, this is the director who, in 2001, took a historic tragedy and unintentionally turned it into a three-hour comedy in the form of Pearl Harbor. The experience is numbing, considering that you can fit the plots of Bay's entire work on the back of a matchbook; after either ordeal is over, any enjoyment you may have felt is accompanied by feelings of guilt. Dark of ...
Read Full Post