Two years after the misadventures of the Monterey Five earned Big Little Lies massive critical acclaim, the series is all set to return to HBO for a second season this summer, with a cast that now includes yet another Oscar winner. Meryl Streep has joined the star-studded ensemble that already features Reese Witherspoon, Nicole Kidman, Shailene Woodley, Zoe Kravitz and Laura Dern, and we are clearly about to experience, yet again, just how interesting and compelling strong, powerful women can be in leading roles. Photo: Screenshot Photo: Screenshot The drama, based on the novel of the same name ...
Read Full Post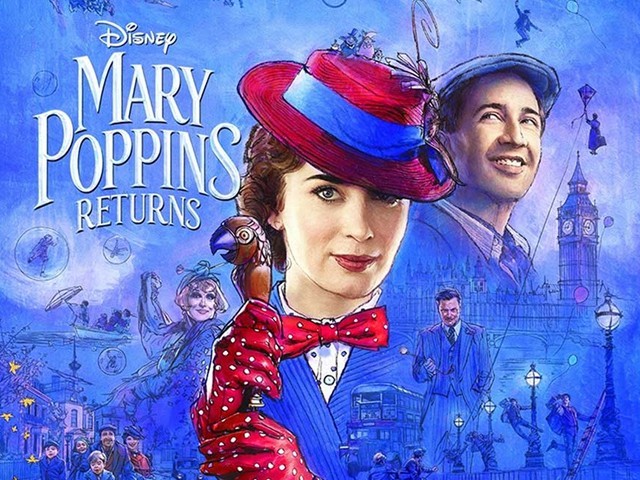 It seems that a new era of modern musicals has started in Hollywood. Directors are experimenting with this cinematic form that accentuates song and dance sequences as a form of expression within the storyline. Box office hits such as La La Land (2017), Les Misérables (2012), Hairspray (2007), and The Greatest Showman (2017) are testimony to the fact that filmgoers love this genre. Another film in point, which has been very well received, is the recently released fantasy musical with an unconventional, escapist sort of realism – Mary Poppins Returns. Based on P L Travers' children's book series of the ...
Read Full Post
Several years ago, in the movie Saving Mr Banks, Walt Disney Pictures told us in considerable detail how much writer PL Travers disapproved of her work being turned into films. Then, a few years later, Disney decided to go ahead and do just that anyway. Because why let a well-respected author rest in peace, when you can have her rolling in her grave instead? Everyone other than the spirit of Ms Travers, however, is likely to be enthusiastic about the upcoming Mary Poppins Returns, a bright and sunny sequel to the beloved 1964 classic. Well, beloved by everyone except for the lady ...
Read Full Post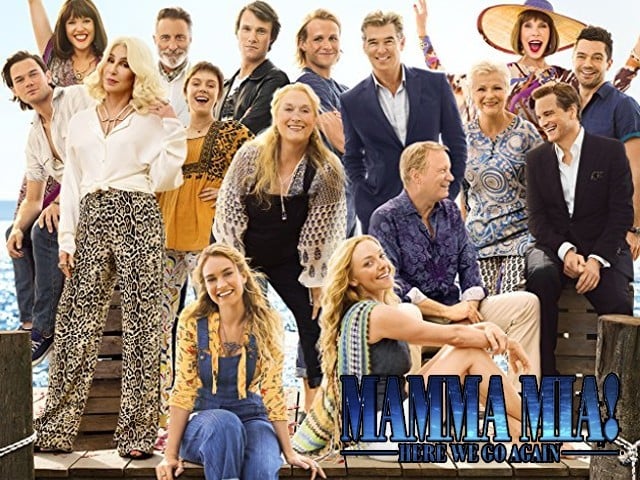 With its feel-good vibes and irresistible nostalgic draw, Mamma Mia! won over audiences around the globe in 2008, leaving viewers so engrossed in having fun that they didn't notice (or mind) that the ABBA jukebox musical wasn't exactly a cinematic masterpiece. Its financial success – the film became the highest grossing musical of its time – all but guaranteed that a follow-up would eventually materialise, and that sequel (which also serves as a prequel) is finally here in the form of Mamma Mia! Here We Go Again. Directed by Ol Parker, the film brings more of the same joyous energy that made its ...
Read Full Post
Meryl Streep – widely regarded as one of the best actresses in the world – has starred in some terrific films. And, presumably to balance things out, she has also starred in Mamma Mia!, a shoddy jukebox musical that was basically little more than an attempt to cash in on the nostalgic draw of the popular 70s Swedish band ABBA. Based on the stage musical of the same name, the 2008 movie had a flimsy storyline, uneven direction, and a cast that couldn't even carry a tune, and yet it brought us so much campy, nonsensical joy that despite its many ...
Read Full Post
Tinseltown's fascination with the Vietnam War has manifested itself in many guises over the years. Right down from Francis Ford Coppola's Apocalypse Now, all the way up to Stanley Kubrick's Full Metal Jacket, with Tom Cruise's Born On The Fourth Of July and Robin Williams' Good Morning Vietnam positioned somewhere in between – almost every imaginable genre has been covered by nearly all the major directors and actors. It was thus only appropriate that one of the greatest living filmmakers of our time got in on the action too. With the release of the trailer for The Post, it is now time for Steven Spielberg to traverse the oft-travelled trail from Hanoi to Hollywood. ...
Read Full Post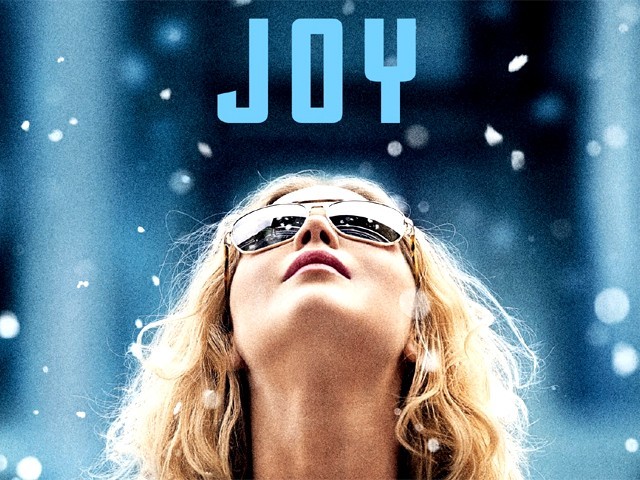 Let me get this straight right from the outset, some amongst us will always find a tale compelling where an underdog succeeds in the end despite the numerous odds , no matter how ineptly it's told. And then there are others like myself who some will find a supposedly inspirational story about the manufacture of a mop dull if it is badly told, no matter how popular the lead cast is. For a movie that is supposed be uplifting and inspiring, Joy ironically is pretty joyless. This is a sort of film where you will have to decide for yourself. ...
Read Full Post
Despite the many differences between the East and the West, one dilemma is shared all over and that is the emancipation of women. Irrespective of social status, age, ethnicity or time period, women have faced oppression and have been forced to 'compromise' their basic rights. Today, the world celebrates womanhood. Every woman is made to realise that she is more than just someone's daughter, mother or wife. Today is a day of celebration for both men and women – a day when you feel proud about being a woman or knowing one. Art has always had a way of recounting history in a ...
Read Full Post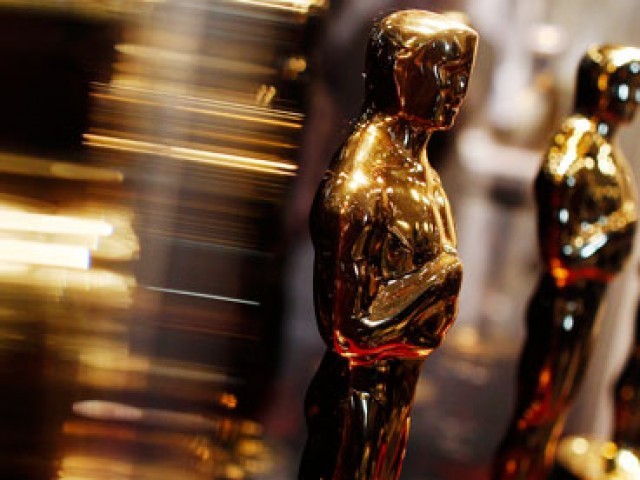 When we talk about the Oscars, we mean good, quality films. During the previous year, we have seen some of the best cinema ever made. Topics that had not been dared to be produced before have admirably been made in recent works on the celluloid. Some movies provide great entertainment while others create such an intimate bond with the audience that they almost blur their vision of reality. This year's nominations have both these types covered, which makes me all the more excited about them. Earlier this year, we witnessed many substantial award ceremonies. But the Academy Awards (Oscars) are yet to ...
Read Full Post