With its 27-kilometre long coastline, Karachi is lined with beaches in the south. Dotted with fishing villages, these beaches are one of the main sources of recreation and entertainment for the citizens of the metropolis. One of the most frequently visited of these is Hawkesbay, a public beach with free access situated near Kemari town. The tragedy, however, is that it has little to offer to the residents of the city. Cleanliness and hygiene, bumpy roads, absence of basic infrastructure including huts, public toilets and restaurants, are some of the issues that need to be addressed but so far very ...
Read Full Post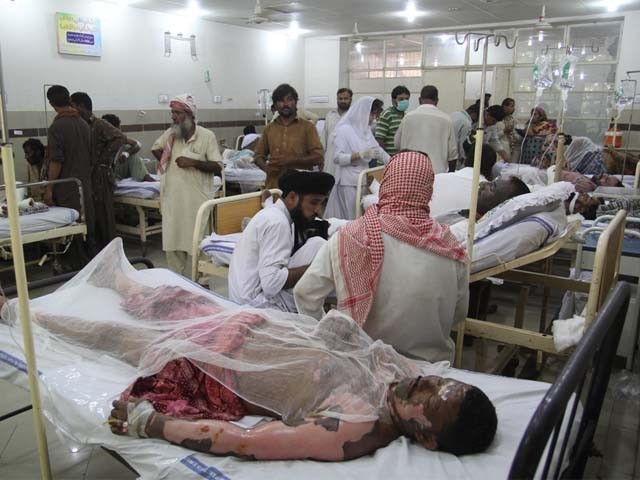 The aftermath of the Bahawalpur tragedy is a harrowing tale of gross incompetence and disregard for human life. Before this, little emphasis has been placed on how the massive loss of life could have been avoided. For instance, Army helicopters had to be called in for transporting the burn victims to the hospital since the rescue services didn't own one. But here's a little fact – just three months ago, a Rs2.25 billion Russian helicopter was bought by Shehbaz Sharif for personal use. The question that should be asked here is, whether it was bought with public funds that could have been utilised elsewhere. Numerous lives could have been ...
Read Full Post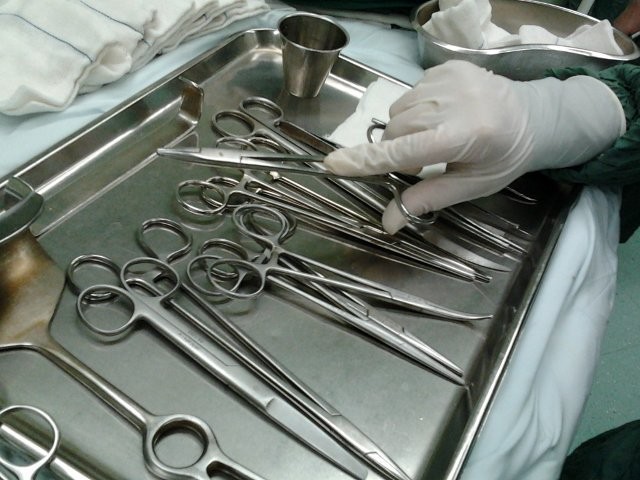 My ER shift started in chaos. "Does it have something to do with today being Friday the 13th?" I wondered, although not really being all that superstitious. I knew it was just a momentary thought. On bed 13 lay Aleya, a 13-year-old previously normal and healthy girl, and the youngest of 13 siblings. To add insult to injury, she got 'tubed' (intubated), unsurprisingly, at 1300 hours. But I get ahead of myself, so let's start at the beginning. For the past 13 days, Aleya had been running a 'very high' fever, not confirmed by a thermometer.  "Jism bahut garam tha," (The body was really hot) said her 18-year-old brother, ...
Read Full Post
In 1944, Beverley Nichols' sensational Verdict on India came out with a slap in the face of what we know today as Bangladesh, India and Pakistan — or BIP, to duck a mouthful. Nichols thoughtlessly trashed BIP's society and culture, out-doing Churchill's well-known: "I hate Indians. They are a beastly people with a beastly religion." The religion might have been Hinduism, but the cigar-puffing fat man's book, The River War, reveals as much contempt for Muslims. Nichols' vitriol, though, stands in a class of its own. BIP's classical music was a "… shattering onslaught of sheer Bedlam … hullabaloo … pandemonium." He dismissed Ayurveda, ...
Read Full Post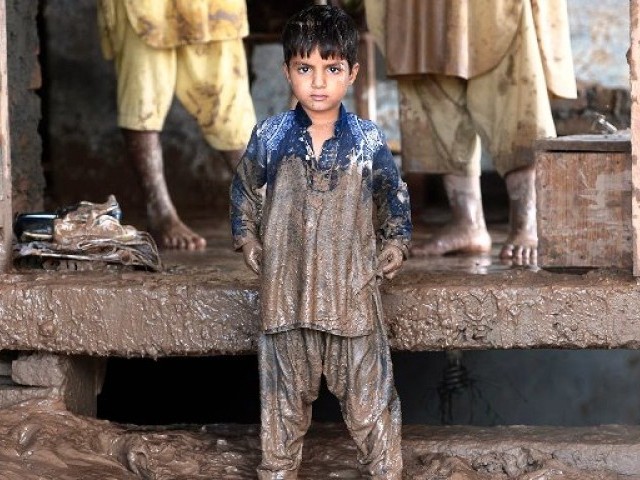 "Hmm… good caption," I opened a journal lying in my cupboard bearing the title 'Lest We Forget'. It was a diary from 2011, printed by a corporate institution. The journal was dedicated to the valour of 20 million people affected by the devastating floods in Pakistan in 2010.  Each separator of the diary told a different story, both photos and narrative reliving the tragic episode. There were tales of compassion, accounts of faith, legends of misery, and sagas of determination. From Khyber-Pakhtunkhwa (K-P) to Sindh, there was a weak humanity photographed facing the disastrous wrath of nature. Pakistan suffered the worst floods in 2010 – a calamity much greater ...
Read Full Post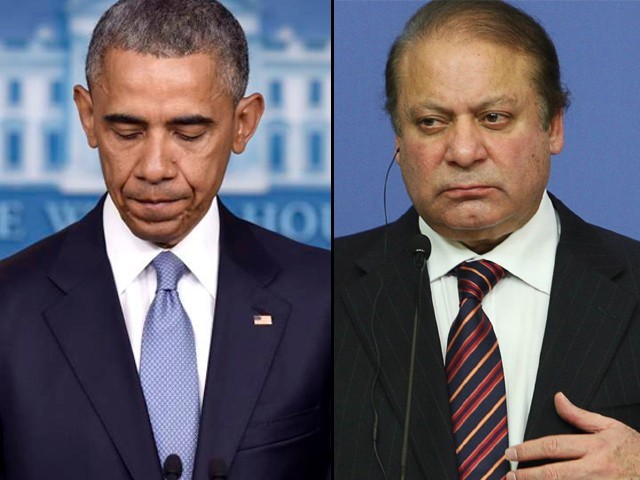 On Thursday, April 23, 2015, United States President Barack Obama, apologised for the accidental killing of two western hostages – American national Warren Weinsteain and Italian Giovanni Lo Porto – in a drone attack in Pakistan. "As president and as commander-in-chief, I take full responsibility for all our counter-terrorism operations, including the one that inadvertently took the lives of Warren and Giovanni. I profoundly regret what happened. On behalf of the United States government, I offer our deepest apologies to the families." What did happen, though? In a drone strike targeting an al Qaeda camp, the two aforementioned hostages were killed. These innocent civilians ...
Read Full Post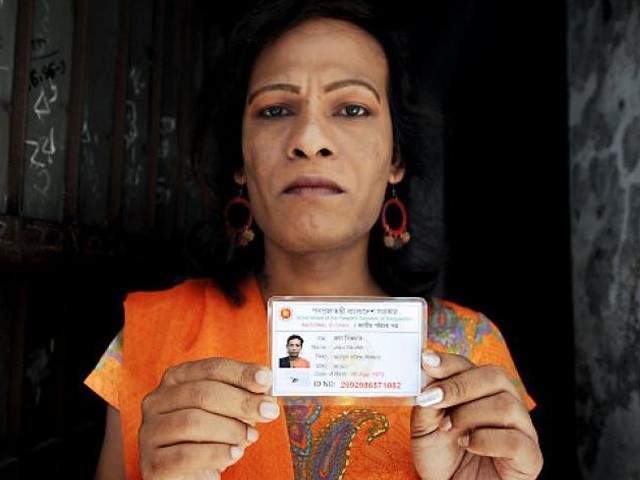 We, as Pakistanis, have a profound lack of empathy for individuals that suffer from a Gender Identity Disorder (GID). These individuals have, perhaps, faced the severest form of discrimination from among all the minorities in Pakistan since ages, and unless a change from within emanates, would continue to be harassed for years to come. Though I am not a writer by profession, a recent incident in the shacks of Rawalpindi forced me to write this article. While purchasing groceries with a relative, I came across Aashi and Heer, two transgender people living in a hut nearby. As they entered the store, they were frowned ...
Read Full Post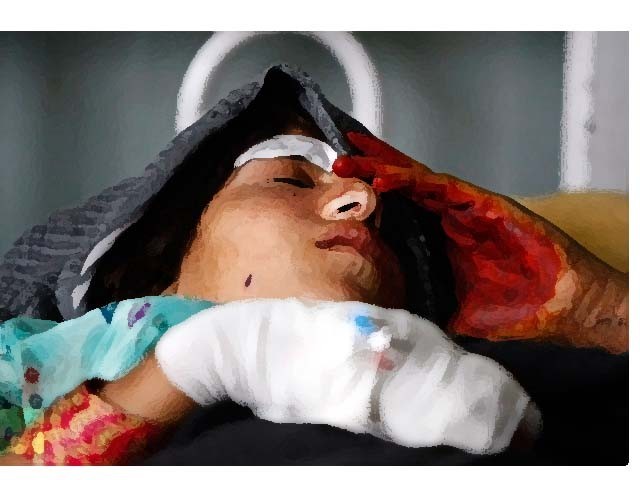 Balochistan may be the largest province of Pakistan, but it is the most backward one when it comes to accessing the basic necessities of life. Even on the political front, this province has fallen into chaos. However, my aim is not to scribe these issues. The Karachi-Quetta highway may be one of the most active routes and serves thousands of vehicles, unfortunately, that same route has now become a life-taker. Hundreds of people have had serious accidents on this road but there are no medical facilities to deal with them immediately. In case of an accident or emergency on this highway, the ...
Read Full Post