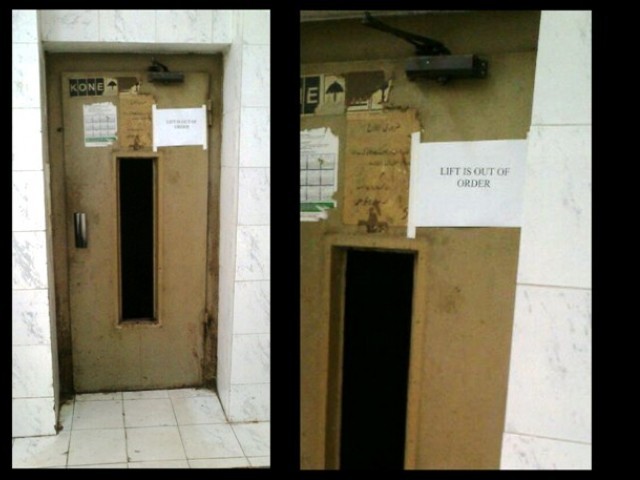 I didn't actually talk to her during my five years at med-school. I only saw her occasionally, and noticed her even more infrequently; but those who did, lost her the morning of October 9, 2012. Her death was not due to natural causes; her death was also not an accident; her death was no less than murder. Her name was Dr Sana Usman and she was my batch mate in Sindh Medical College. We had only just graduated in March and it had been five months since we have started our house jobs in Jinnah Postgraduate Medical Centre (JPMC) – one ...
Read Full Post
Overheard at Regent Plaza last Sunday… "These pagals who give the Scholastics Aptitude Tests (SATs) and get their 2400s," said girl A, "Bar bar daytay hain, aur phir LUMS Common Admission Test (LCAT) ka grading scheme mess up kar day tay hain" (they take the test over and over again and mess up the LCAT grading curve)." "I swear yaar…," said girl B. That was the weekend the Karachi Literature Festival kicked off at Carlton Hotel while a rally was taking place at Mazar-e-Quaid to protest against India, drones and everything in between. It also happened to be the weekend that the Opal ...
Read Full Post
I have grown up watching "ER" and later "House MD" because medicine in every form has never failed to captivate me. George Clooney looked like a Greek god in blue scrubs while running for surgeries in ER. So when I, a doctor was told that my next 12-hour shift is going to be in the Accident and Emergency department, I was a little too excited and scared. Patting myself on the back, I reassured myself that it was extremely wise to be trained in major and minor emergencies because we live in an emergency hub. I told myself it was nothing ...
Read Full Post
One needs to score at least 82 per cent marks in Intermediate exams and then pass an entry test to gain admission into any public medical college in Punjab. This ensures that those who do eventually study medicine are among the best and brightest in the province. However, the fate of some 950 such intelligent students is hanging in the balance as the Punjab government didn't take approval from the Pakistan Medical and Dental Council (PMDC) before admitting these students to medical schools. Last year, four new public medical colleges – in Sialkot, Dera Ghazi Khan, Sahiwal and Gujranwala – were ...
Read Full Post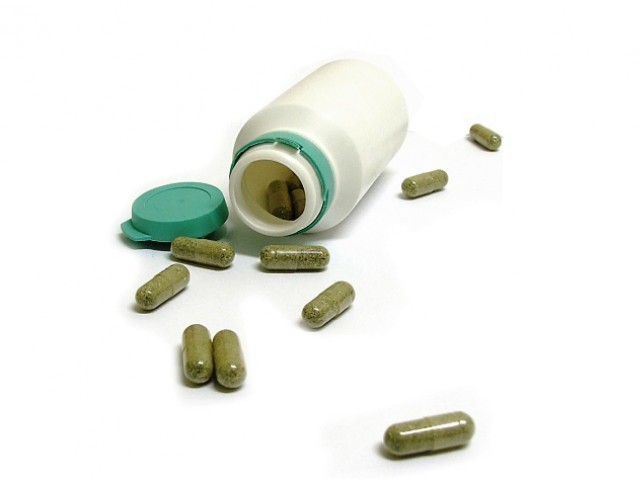 As a medical student, I have witnessed the doctor verus government tussle from the get go. Firstly,  let me clarify that this is not a protest – this is a breaking point. Doctors have been protesting for years and the government paid little, if any, attention. The facts leading up to this month's events are actually understandable to anybody who has been to a hospital ward. Serving humanity or bank accounts? The first question in a medical student's life is where he will work after MBBS. This is no joke. An estimated 1,500 doctors leave Pakistan every year to work abroad. This year ...
Read Full Post
Medical education seems tedious and never-ending. It has the capacity to kill with utter cruelty but it does have a few perks. As I near graduation I have realized that I have changed. My English grammar and composition have suffered a severe blow. My literary sense has gone down the drain. But my colleagues and I have also acquired a few specialised skills at medical school which we are extremely proud of. 1. Energy: The magic 5 minute power nap In first years of my college, my parents were a little perplexed when they would find me sprawled on the floor over my anatomy book . They would ...
Read Full Post
I've been told the first two years of medical college are the hardest because of anatomy. The subject reminds me of spiders. When a cluster of spider eggs begins to hatch, that which was a single entity turns into a swarm of scurrying, formidable creatures. It becomes General Anatomy, Histology, Embryology, Cytology and the black widow queen herself, Gross Anatomy. Most students have similar complaints. They are expected to memorize so many books that it becomes a Herculean task. The ones that try to understand concepts from Keith . Moore find they can't pass tests without memorizing Chaurasia. The bright faces of ...
Read Full Post
Forever depressed, suppressed, and oppressed, the nerd inside me finally woke up one fine day and decided enough was enough! It was about time I raised a voice for my kind. Who are we? Walking through a mall, you find us staring at the latest gadgets rather than the really cute girl passing nearby. We have watched all the latest Hollywood movies and take out time to write a review for each and every one of them at imdb.com. If you lend us as much as a type-writer, you will see our blog the very next day on the website of The ...
Read Full Post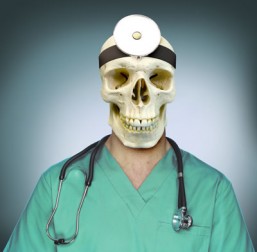 1. If you thought clearing the entry test exams after high school was the end of your hardships, you are in for a treat. Every year brings new surprises, challenges and career options and better still, new perceptions on life. Biology, chemistry and physics appear minuscule and boring compared the grilling subjects we study at med school. 2. People around you think you are a doctor from day one of med school, not knowing that you are far from actually understanding any disease or how to treat it. They come to you for advice. If you fail to check their blood pressure, which you will, they ...
Read Full Post