In April, a deranged mob of college students murdered Mashal Khan, an intelligent, curious, and outspoken journalism student, over views and comments that some regarded as 'blasphemous'. The mob-led murder caught the world's attention after a shakily recorded cell phone video of the lynching went viral. Just like that, the door had been flung open, exposing the sheer inhumanity and intellectual neglect that constantly simmers below the surface of Pakistani society, even within its supposedly enlightened institutions. In these past few months, many minutes of prime-time were devoted to and much ink was spilled over Mashal and Pakistan's notoriously inhumane and antiquated blasphemy laws. This week, the story ...
Read Full Post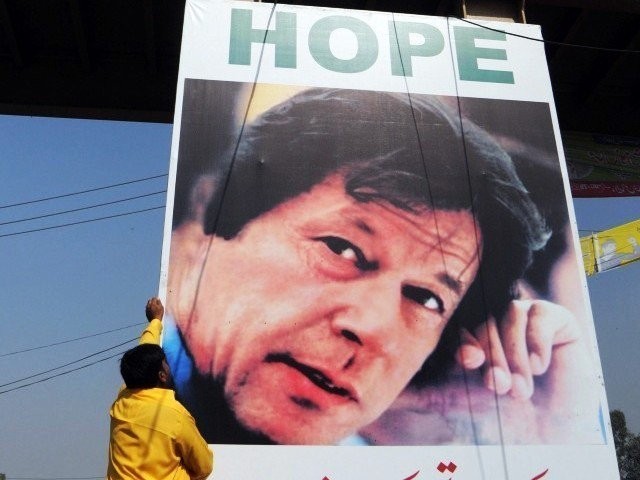 As a nation, we Pakistanis are a romantic people. From our folklore to our cultural beliefs; from our personal relationships to our politics, we love a sentimental tale of love, strife and bravery. It is only fitting then, that our choice of leaders should follow suit. The love affair of the Bhuttos is example enough – from Zulfikar Ali Bhutto's fiery charisma, to his daughter's legend, we have proven an unwavering support of the lone warrior fighting for the greater good. As one light fades, another begins to flicker – Imran Khan charges into the arena, ready to slay all wrong-doers and battling for the ...
Read Full Post
Recently, I came across an advertisement made by Filumbaaz for Leisure Club, a clothing company in Pakistan.  Inspired by Denmark's TV2 'All That We Share' concept, it was certainly something that we Pakistanis needed to see, especially keeping in mind the events of recent times. We have seen violence result from verbal disputes over literally nothing. We have seen people pull out guns because someone looked 'weird'.  We have seen a person lynched over a rumor. The advertisement itself was dedicated to Mashal Khan and others who were forced to leave us long before their time. It starts with various people walking into a ...
Read Full Post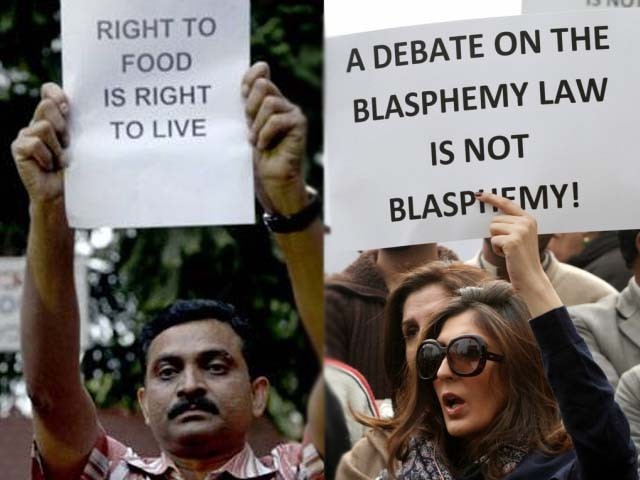 The issue of cow slaughter and the consumption of beef has been an issue that many orthodox Hindus have found an affront to their religion. Blasphemous speech, in regards to orthodox Muslims and their reverence for the Prophet (pbuh) and Allah (swt), produces a similar sentiment of outrage. This sense of outrage has led to the phenomenon of religious vigilantism. Yet, it seems that this malaise, which was once a rare occurrence in the early history of both India and Pakistan, has transformed and metastasised into a cancer that is permeating the very fabric of each nations' respective society. Justification through legislation Pakistan In 1986, Pakistan, ...
Read Full Post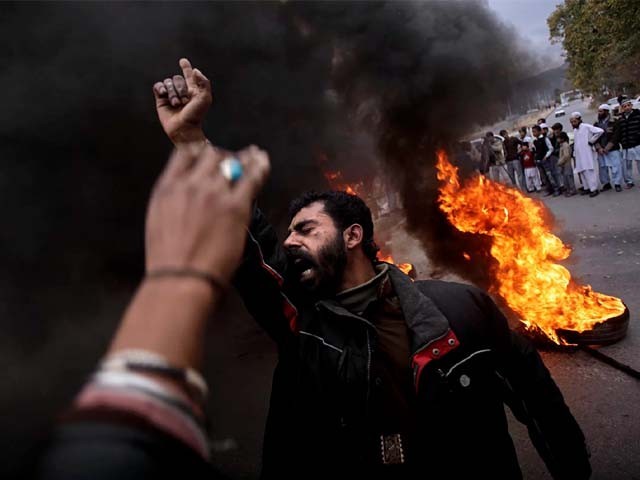 This month, the spirit of Cain appears to possess the nation. Within a span of 11 days, there have been two incidents of vigilante mobs responding to ostensible accusations of blasphemy. In the first such occurrence in Mardan, the blood lust was satisfied by murdering and disfiguring Mashal Khan, a bright and principled young man. In the second incident, a man accused of standing up in a mosque after Friday prayers and making 'offensive' statements was brutally beaten by a crowd. His life was saved by the mosque's cleric intervening and facilitating his transfer to the police. The fact is that violence following accusations of blasphemy is becoming a distressingly familiar Pakistani phenomenon, ...
Read Full Post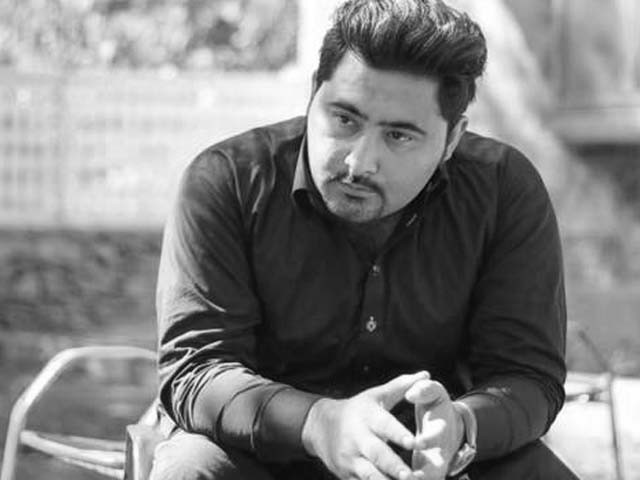 The trees begin to cry and plead, The vultures touch the inevitable deed, Blood in the bare naked streets, A bullet with the heart meets. The barren walls drown in blood, The teardrops gushing like a flood, The soul still void of all disease, The eyes begin to cry, "Please". The sticks now mere knives cutting the morning bud, The head, with all its power, begins to climb but is stopped with a single thud, The skull, born from dust, caved in back, The skin trampled, the wounds in life lack. As the wolves begin to deflower the body, Of all dignity, His name surrounds the valley air from the dust to ...
Read Full Post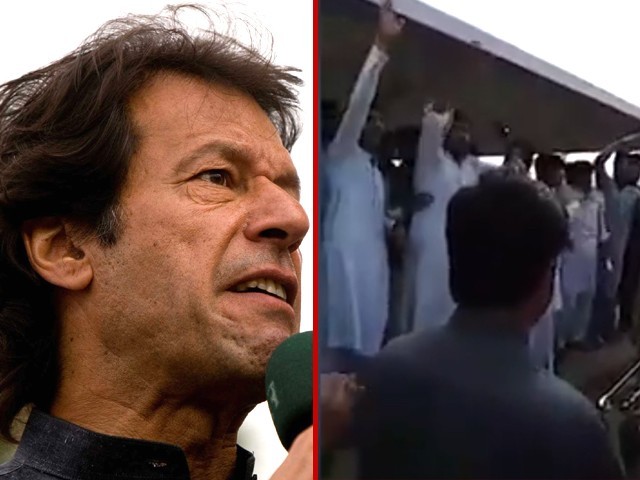 I was pleasantly surprised to see Imran Khan visiting the parents of the slain student Mashal Khan, who was lynched for reasons which will perhaps never be known. 1. This morning I condoled with Mashal's family and was moved by their amazing courage and dignity pic.twitter.com/AkZFdqxyIp — Imran Khan (@ImranKhanPTI) April 18, 2017 So congratulations, Mr Imran, you knew that you would offend your coalition partners, Jamaat-e-Islami (JI), in the Khyber-Pakhtunkhwa (K-P) government by openly condemning the brutal murder of the innocent student. Even your chief minister, Pervez Khattak, said that there was no written or verbal proof of him committing blasphemy. ...
Read Full Post
Yesterday, I received the news through a WhatsApp message wherein my younger brother sent me a video clip and requested me to watch it. Although the video was brief, about 45 seconds, but it was long enough to make me sick to my stomach. What I was seeing was barbarism at its worst – a large crowd beating an already dead man. Many were silently watching and no one was even trying to stop it. That video, along with many others, has gone viral. At a time when the global opinion about Muslims and Pakistan is already worsening, this ...
Read Full Post