When Pakistan lost the toss to New Zealand, I felt that Sarfaraz Ahmed secretly wanted to lose it. Had he won the toss, his decision to bat first or bowl would have been critiqued from all angels. Had he won the toss and batted first, fans would have said, "why bat in overcast conditions?" and had he won and bowled first, fans would have asked, "why chase when we've won the last game defending?" Regardless, Pakistan were sent in to field first and the story which unfolded was similar to their previous games. Mohammad Amir was sensational, striking early and ...
Read Full Post
Twenty-four victories, eight losses and 21 draws; Pakistan's head to head Test match record against New Zealand is nothing short of enviable. It is Pakistan's best record against any Test playing opposition, excluding Bangladesh and Zimbabwe, and is testament to the unsurprising fact that the men in green have not lost a Test series on New Zealand soil since 1985. As a result of 12 consecutive unbeaten Test series in New Zealand, the land of the long white cloud is Pakistan's happiest hunting ground outside of Asia. However, while history and numbers dominantly favour Pakistan, the upcoming two Test series in ...
Read Full Post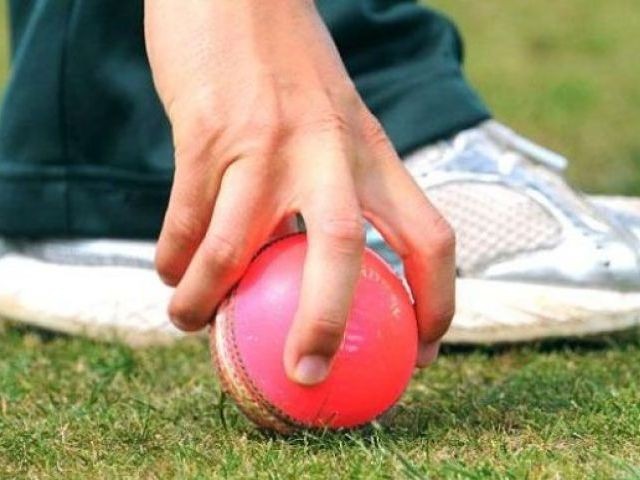 Tightening his grip on the new ball, Mitchell Starc came running in with the breeze to deliver the ball. Martin Guptill came forward with great intent, only to bar the ball from kissing the off stump. A simple act of cricket – ordinary as it appeared – marked the beginning of a new era. Australia's Mitchell Starc (R) celebrates dismissing New Zealand's Kane Williamson.Photo: Reuters An extension, with a shade of vivid cerise, to the previously rigid gentlemen's game. On November 27th last year, cricket welcomed the introduction of day-night Test matches with enthusiasm and mild scepticism. Peter Siddle pushed ...
Read Full Post
Let me tell you a bit about these men. The cricket bat is a two-year-olds' play-toy once it meets their thick palms, and the ball once bludgeoned, stays bludgeoned. Even in defeats to big sides during recent world cups, such as South Africa in the 209 Wankhede game, they've succeeded in making powerful statements. Braving into cricket's entertainment limelight from the war-torn turf of their native land, the team's scintillating rise in cricket goes beyond just technical flaws and inexperience, to a developing world of enthusiasm, flair and competitiveness. Chasing 210 to win, Mohammad Shahzad scored ...
Read Full Post
By now everyone knows that the Pakistan Cricket Board (PCB) is planning on conducting its first ever international tournament in UAE, the T20 Pakistan Super League (PSL), which will be played from February 4 to 24,  2016. The logo launching ceremony was held on September 20, 2015 and a star studded dinner announcing the commencement of PSL was held in Lahore last week, suggesting that PSL activities are in full swing already. Plenty of renowned international stars have signed up for the tournament, including the hard-hitting batsman and 'Man of the Series' of World T20 2010, Kevin Pietersen, who announced his arrival through a video message on social ...
Read Full Post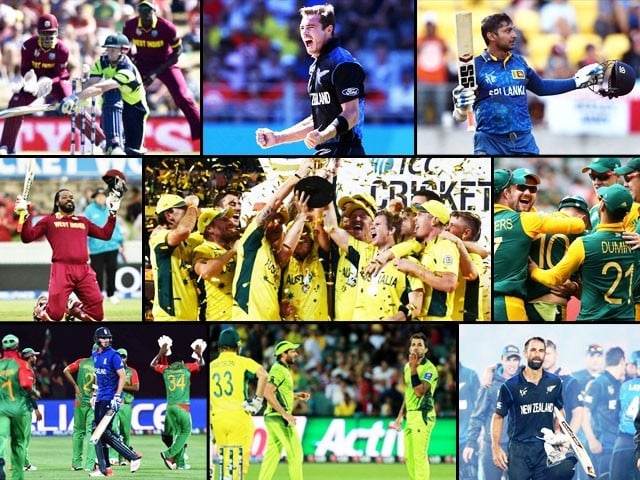 As the 11th edition of the World Cup comes to an end, I decided to compile a list of the 10 best moments from this year's tournament. Here they are: Ireland takes out the Windies: Photo: AFP From the very start of the tournament, Ireland were out to make a statement after the ICC minimised the coming World Cup to 10 teams, and in their first game against the West Indies, they did just that. Chasing 304 at Nelson, Ireland won with ease with four wickets in hand and 25 balls to spare, staying true to their tag of 'giant ...
Read Full Post
South Africa beat New Zealand by six wickets and AB de Villiers is the man of the match for his unbeaten 89 off 85 balls. No, this is not the match result of the 2015 World Cup semi-final in Auckland; this happened back in October, 2014. AB de Villiers punches the ball into the off side, New Zealand v South Africa, 1st ODI, Mount Maunganui, October 21, 2014. Photo: AFP It was the first ODI's result when the Proteas visited New Zealand for a three-match ODI series. The second ODI was won by de Villiers's men by ...
Read Full Post