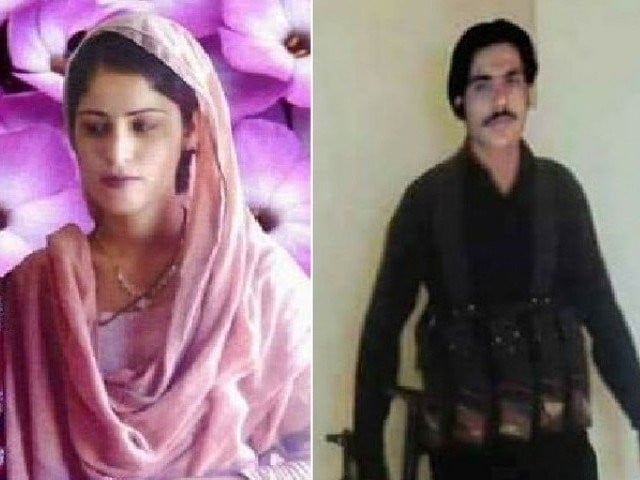 Imagine a young, pretty girl living in rural Sindh, one that is part of a modest family that believes in educating its girls. In a picture of her, I see a dainty teenager wearing pink against a backdrop of spring flowers. Imagine a landlord who has ties with Pakistan Peoples Party (PPP), one who has the power to influence the local police and is accompanied by armed men. His photograph reveals everything about his unsavoury profile – greasy hair, distinct moustache, the proud display of weapon paraphernalia. This story cannot end well. Allegedly, Khan Muhammad Noohani wanted to marry young Tania. However, Tania and her family saw ...
Read Full Post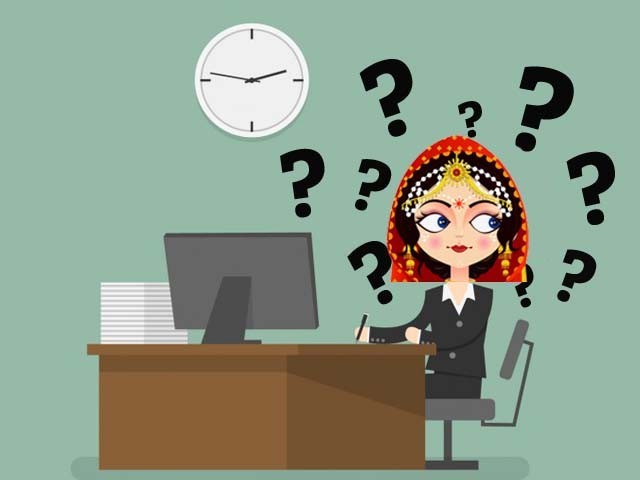 This isn't one of those blogs about the social nuisance that weddings are, nor will it mention dowry, brides, grooms or even their families. Whether we like it or not, all of us have come across Star Plus soap operas. Never-ending dramas based around new brides, their unbearable miseries and the constant struggle to settle into their new family are constant themes in such soap operas. Instead, this blog is about how the Star Plus' daughter-in-law resembles a newly hired employee at any organisation. Nearly a month ago, a friend of mine was extremely frustrated because she was transferred to a different department in her organisation. Her new team ...
Read Full Post
I have been talking about dreams for practically my whole life, in particular broken dreams. I grew up in a Pakistan where adhering to societal conventions was more important than following your individual desires. These were the 80s and 90s and the phrase 'log kya kahangay' (what will people say) was a ready response to many career choices that did not fit the triumvirate of doctor, lawyer, engineer, or usually for women, getting married and that dreaded phrase – settling down. Over the years, I've lost count of the number of times men and women have told me about the dreams they were forced to give ...
Read Full Post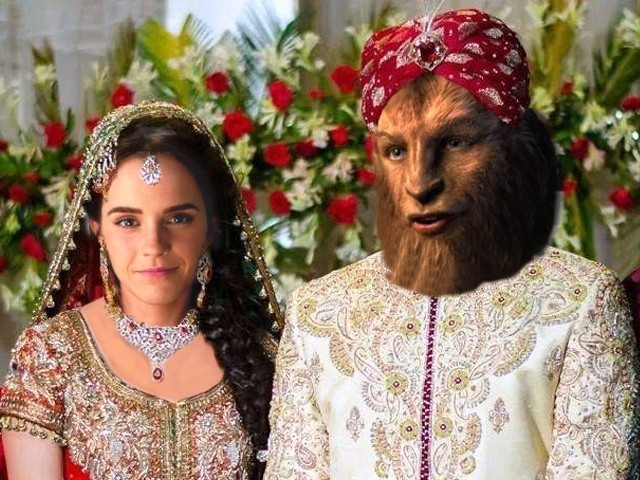 Oh Disney, you and your goo-goo eyed characters and mush-tacular storylines. Here's the thing – you can't fool us. We hail from the land of desis. We know what's up. Just look at Beauty and the Beast. Unrealistic! We can believe the talking furniture and the enchanted experiments in botany, but as desis, we know exactly how it would have happened if Belle lived down the road from us. Our movie opens: The power of reading Gaston spots Belle running around with a book in her hand. This is one of the best things about a woman getting a degree and involving herself in education – ...
Read Full Post
In the year 2007, a 10-year-old boy sat within the stuffy walls of the Hyderabad prison, charged with his father's murder. One can only imagine his frame of mind as he spent his days therein, surrounded by offenders averaging three times his age and boasting allegedly dark pasts. Little did he know that a surprise visit to the prisons was to shortly change his destiny. Alarmed at the little boy's presence in what should have been a cell confined to male adults, Justice Amir Hani Muslim immediately ordered for the child's transfer to the women's prison alongside his mother, a ...
Read Full Post
Earlier this week, I went bursting into the courtroom to show my fellow colleague the new book I was reading. I exclaimed, "Oh my god. You have to see this!" Although no one was alerted by my vivacious excitement, he was completely mortified. He exclaimed, "What is wrong with you? Why do you never act like a woman? They are supposed to be quiet and elegant". As annoyed as I was with his remark, I had to admit he revealed an unearthing reality of our society. Women are expected to be clones of the typical damsel in distress – quiet, shy, dignified – ...
Read Full Post
Memories are sprung up again, like something thick emerging through the air, All the times our bicycles with broken rings crackled on through the friscalating sunset, in infinite happiness, All the times our worn out, unpolished shoes kept us out of the classroom talking for hours, All the times the eraser at the end of the scale lobbed into the free wind, showing who was more powerful,  All the times our collars were held in a grasping fist by our very own, All the times report cards were burnt to a crisp, in rebellion again all the mental oppression, All the times we came to ...
Read Full Post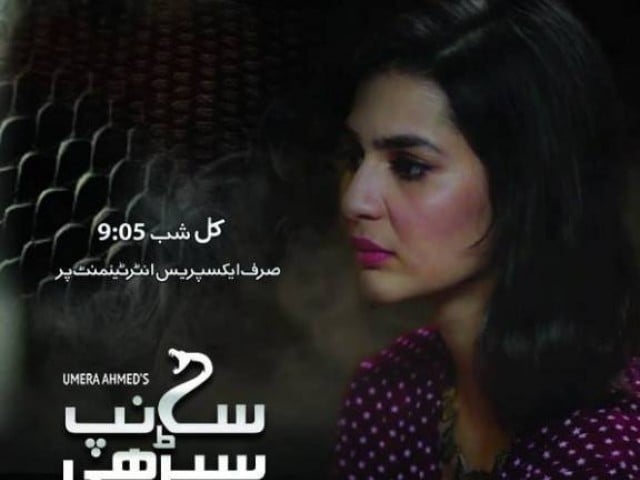 For an average serial, one of the most vital moments is when cupid strikes. However, it is hard to establish such a plot in certain dramas where power and politics form the backdrop. So seems to be the case with Saanp Seerhi. With loud, ruthless socio-political commentary in the background, the love story of Mohid and Sophia is a faint thump.  Politicians stepping into puddles for footage (no points for guessing the inspiration behind this), and enforcing their progeny upon their voters as future masters and their complicated relationship with the media indicates the focus of the drama quite clearly. ...
Read Full Post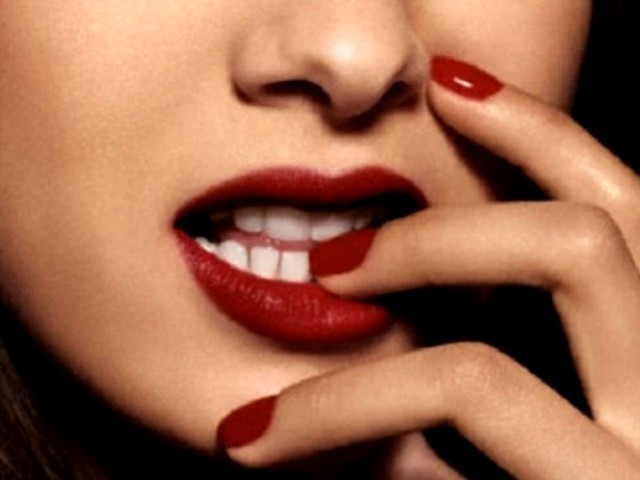 During a conversation with a female friend, she let me in on a strange secret. She said, "Once, my husband doubted my morality," I remained silent, mostly out of curiosity. She continued and said, "It happened when I tried to get intimate with him; not with a stranger but with him, my own husband." "What exactly do you mean?" I asked bewildered. "He hadn't come home from work and I was missing him. Aroused, I approached him, thinking he'd appreciate that. In return he gave me a stern look and said, what is wrong with you? Why are you behaving so immorally?" This was expressed with ...
Read Full Post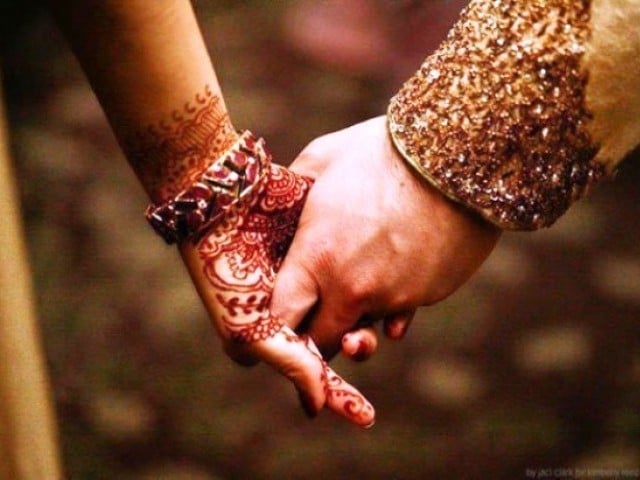 "I got a very nice proposal," said a friend who was at a stage in life where she wanted to settle down in marriage. "But there is an issue. I am 31. And he is 26. I am five years older. I really like him but my mom says that in another five years mein uski maa lagoon gi (I will look like his mother). I will have to say no," she said with resigned acceptance. But fate had other plans. The "boy" liked the "woman" very seriously it seemed. He pursued her. Her heart relented. They got married and are now in the seventh ...
Read Full Post