When you are a college dropout, tired of making coffee for a living with a half-finished manuscript lurking in your head, it's only natural for you to pack your bags and fly to the East; land of your father and his father, in pursuit of a hippie lifestyle. Okay, let's just say Whole Foods organic market was out of budget. What was I thinking though when I boarded that plane from good ole Amreeka? What was dad thinking when he labelled pasteurised, hormone-free milk fake? Was that out of his loyalty towards the Australian cows milked here in Lahore? Or the nehr water that makes its ...
Read Full Post
The phrase 'stock market' has a charm around it, which grabs the attention of almost any listener anywhere in the world. In Pakistan, however, it portrays a picture of an exclusive club for the aristocrats who bet their easily earned fortunes in the corporate bazaar. However, perceptions are often incorrect and the same is the case with the Pakistan's stock markets, where the consequences usually involve lost opportunities to rake in money. A recently published report in The Economist concluded that the proportion of capital to labour is rising in developing economies. Simply put, to employ your human capital, as an entrepreneur, provides more financial ...
Read Full Post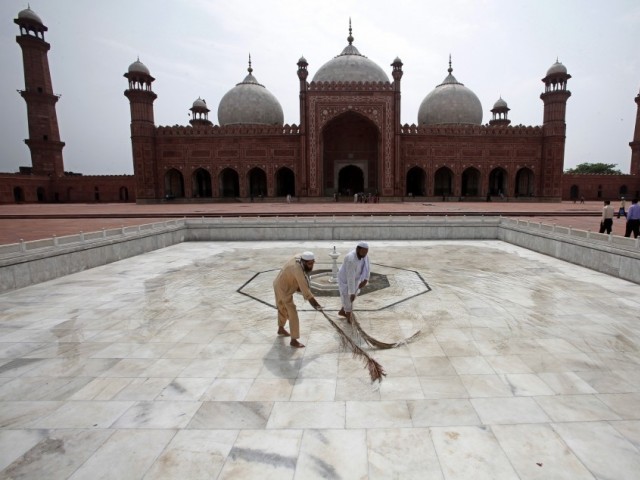 Every city or town in Pakistan is famous for one thing or the other. However, for us Lahoris, all arguments cease to matter before our simple motto – Lahore Lahore ae (Lahore is Lahore). Here are a few reasons as to why I'd choose Lahore over any other city in Pakistan. Data ki nagri Pakistan is very fortunate that many great sufi saints lived in this part of the world and all our major cities have different shrines. But not many cities have a title like Data ki nagri. The shrine of Hazrat Data Ganj Bakhsh Ali Hajveri brings many to Lahore and keeps many connected to the ...
Read Full Post