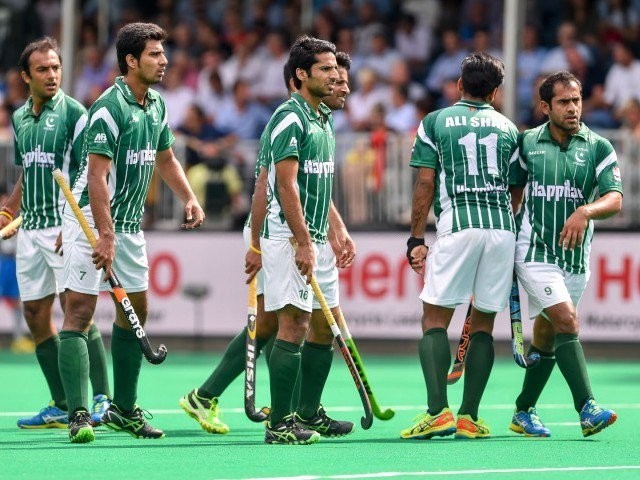 The Pakistan Super League (PSL) final in Lahore at the start of the year was a major milestone in present day cricketing history of our country. Peshawar Zalmi celebrate their PSL win over the Quetta Gladiators at Lahore's Gaddafi Stadium. Photo: AFP Firstly, it helped provide the local spectators with a major sporting spectacle at par with what the best of the world has to offer. Secondly, it was helpful in putting a stop to the worrying trend of international players avoiding Pakistan as a sporting destination. The recent staging of exhibition football matches in Karachi and Lahore made sure ...
Read Full Post
Sometimes, it's not enough being a legend. Pelé, the first global superstar of football has auctioned his entire collection of awards and memorabilia for five million dollars including what he won as FIFA's player of the century. It can't be easy letting this treasure go, Pelé was still in his teens when he won the first of his three world champion titles and now at the age of 75 will see strangers holding his trophies. Pelé insists that he wants his fans to own a piece of his history and will be donating proceeds to the largest paediatric hospital in Brazil. Memorabilia will also be given to the ...
Read Full Post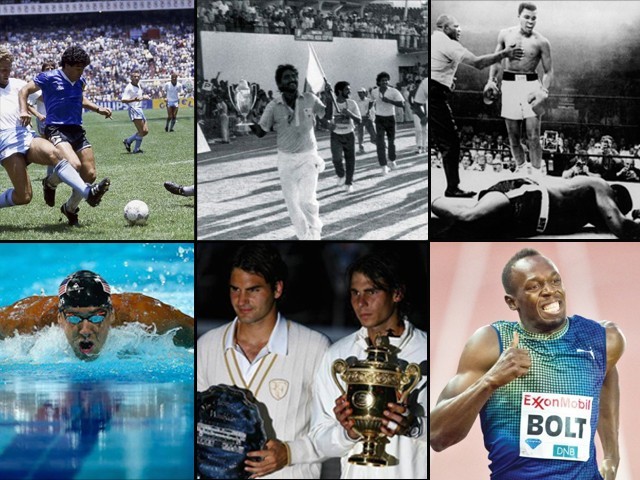 Every year, hundreds of sports events are held around the world, yet a very few moments among them linger on in our memories and eventually turn into classic moments we keep replaying in our minds. Here are 10 of the most irreplaceable flashes every sports fanatic can never erase from their memories: 1. Maradona's 'Goal of the Century' during the 1986 FIFA World Cup Photo: Reuters Within five minutes of the second-half during the quarter-final match of the 1986 FIFA World Cup between England and Argentina, Diego Maradona gave the football world two of its most classic moments. First, he scored the  famous 'Hand of God' goal as the result of an ...
Read Full Post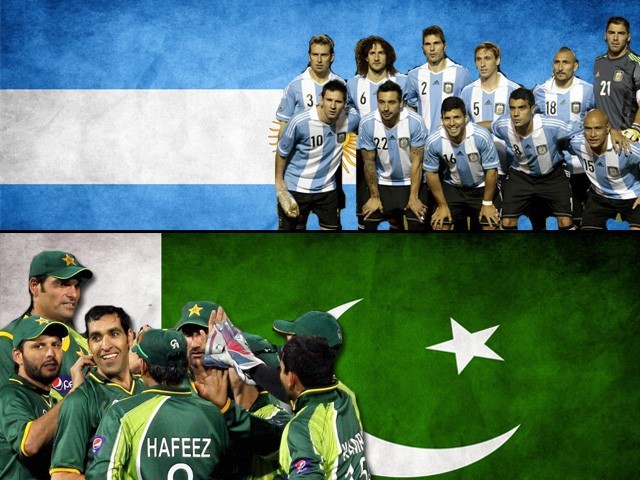 I was barely six-years-old when Diego Maradona's individual brilliance almost singlehandedly won the World Cup for Argentina in Mexico. For a boy watching the event with his sports crazy family, the event was electric, with the iconic images of Maradona dancing through the opposition, and eventually lifting the trophy, forever imprinted in my brain. Equally iconic were the images of Maradona crying four years later, after his side was cruelly penalised by the referee in the final against West Germany. Even later, when Maradona shed tears after struggling with substance abuse, I shared his pain, and supported my hero, ignoring the fact that he ...
Read Full Post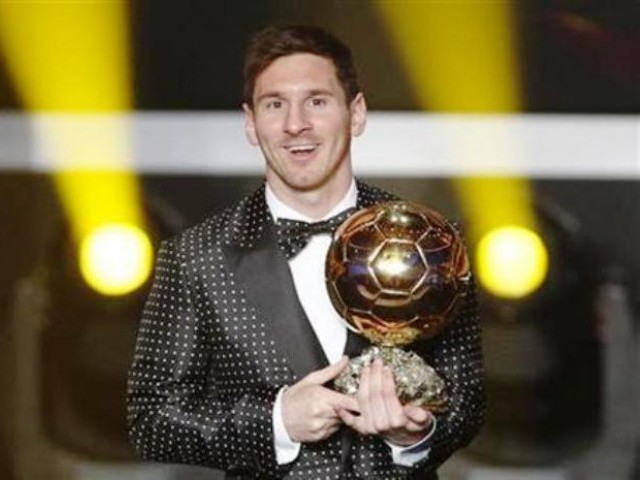 2013 couldn't have started better for Messi. He successfully managed to win the Ballon d'Or award for the fourth time in a row; an achievement which hasn't been accomplished before. On January 7, the Ballon d'Or awards ceremony was held in Zurich, Switzerland. Messi won this prestigious award ahead of Cristiano Ronaldo and Andreas Iniesta. 2012 itself was a record breaking year for the 25-year-old Argentinean maestro Lionel Messi. Prior to the match against Real Betis on Dec 9, 2012, he had scored 84 goals (in the year) and this meant that he needed two more goals to surpass the previous record ...
Read Full Post
Diego Maradona would rather the world stop turning if he weren't the center of the universe for Argentinian football. The buzz on the streets of Buenos Aires has come full circle since the start of the World Cup. Everyone seems to be talking about Diego Maradona yet again. A country obsessed with one man who won them a World Cup. Were I president of the AFA (Argentine Football Association) I wouldn't be getting such great sleep these days with the impending choice of choosing a new manager for the national side. Remember that Diego Maradona was denied a ...
Read Full Post
There is a line of thinking in certain quarters of the football world that considers World Cup glory to be the pinnacle of achievement in the beautiful game. According to this hypothesis, you can only be a true great if you achieve great things in international football – particularly at the World Cup. But what of individuals who never played because their teams were too weak to qualify for these tournaments? Or did not have the national sanction of their countries to do so in spite of being the leading lights of a club football? I would like to explore ...
Read Full Post
In the modern game of football, it is argued that national team coaches can only do so much. The players, after all are all (theoretically) at the top of their game. They all belong to club sides which keep them in shape and hone their skills and the national team coach is little more than a cheerleader, tagged along for the ride, watching them do their thing. This is mind numbingly blithering and gut wrenchingly wrong. For proof, I provide you with three exhibits, each seemingly intent on taking something beautiful, and ruining it. Exhibit A is our old friend Diego, coaching ...
Read Full Post