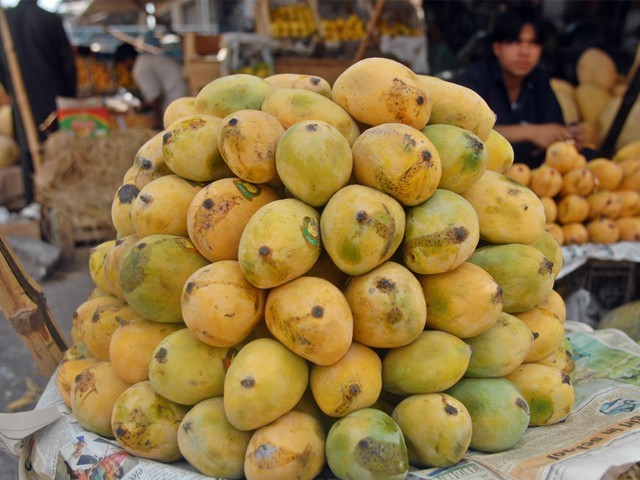 While flipping through a book of fruits that I brought for him yesterday, my three-year-old son stopped on a particular page. Curiously, he gazed at the picture for some time. He tilted the little book, first left then right, and even gave it at a full upside down rotation in hopes that this thing would look familiar once he sees it with the right angle. As I was watching him making these attempts and inwardly feeling excited on actually witnessing my toddler's cognitive process (yes, parents have these weird, rather creepy moments of exhilaration), out of frustrated curiosity, my son asked ...
Read Full Post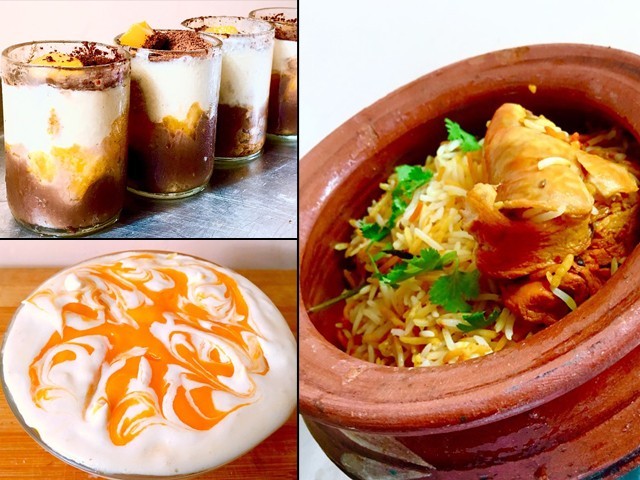 Festival season marks an ebullient change in our otherwise monotonous lives. After a month of fasting, Eid is welcomed across the Muslim world all too enthusiastically, wherein food symbolises the various hues of happiness. Families and friends gather to cherish the festivities and amid this chirpy laughter and instances of celebratory spirit, food has a vital part to play. I bring you three such delectable and sumptuous recipes that are sure to win you all praises for your Eid feast! Chicken Handi Biryani Biryani is not just food but it is synonymous with life in our part of the world. It is ...
Read Full Post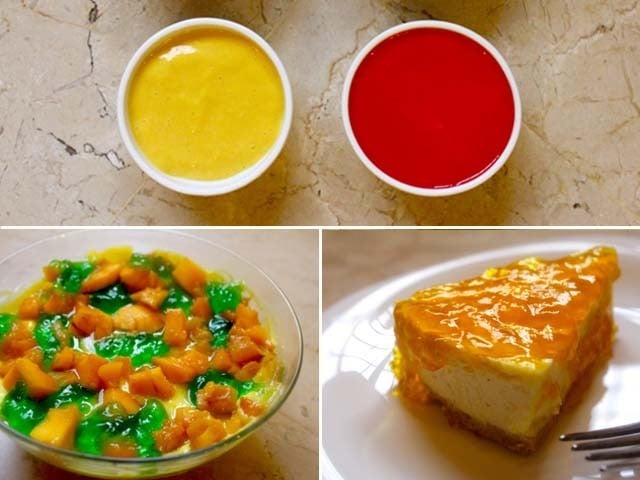 It's that time of the year again when we find ourselves replacing wholesome meals with the indulgent sweetness of mangoes. A delicious variety of Langra, Sindhri, Anwar Ratol, Chaunsa, Desheri, Himsager and Sammar Bahist, to name a few of the desi aams (mangoes) are readily available in Pakistan. These mangoes become a delicious addition at breakfast, lunch and dinner. In his book 'The Last Mughal', William Dalrymple quoted the following, defining our love affair with mangoes aptly. "For Mirza Ghalib, the late evening was the time for indulging in mango related pleasures, especially the exquisitely small, sweet chaunsa mango, a taste he shared with many other discerning Delhiwallahs, past and present. At one gathering, a group of Dehliwallahs were discussing what qualities a good mango ...
Read Full Post
Rice puddings are part of quite a few cuisines around the world. Be it Thailand, UK, Iran, Bangladesh, Norway, Egypt, Puerto Rico or Pakistan, everyone has their own versions of rice puddings prepared with local ingredients. In Thailand, they make theirs with coconut milk and serve it with mango. In Iran, it is made with saffron infused milk. The Danish add butter and cinnamon to their rice pudding and serve it on Christmas Eve and the Egyptians make it with nutmeg and rosewater. It seems joyous occasions in Pakistan, as well as all around the world, are celebrated with some version of rice ...
Read Full Post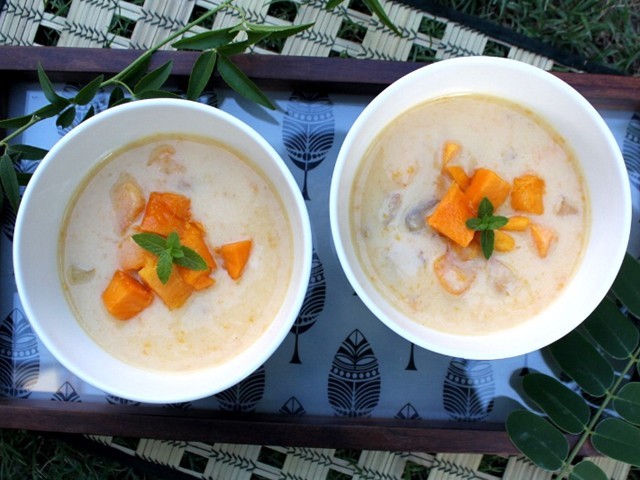 Mango season and Ramazan have been coinciding since the last few years. Hence, my love for mangoes has made me incorporate mangoes in my Iftar regularly. With June's blistering heat around, one longs for things that are cold and refreshing while breaking the fast. This simple and easy to make mango yogurt provides that along with appropriate nutrition. I always save an extra bowl for Sehri as well. Hope you will try it out. Ingredients: Unsweetened Yogurt – 500 grams Sugar – ¼ cup Mangoes – 3 medium-sized (cubed) Dates – 8 (pitted and chopped) Fresh Apricot (Khobani) – 5 to 8 (pitted and chopped) Almonds – 8 to 10 (coarsely chopped) Method: 1. Add sugar to the yogurt and mix ...
Read Full Post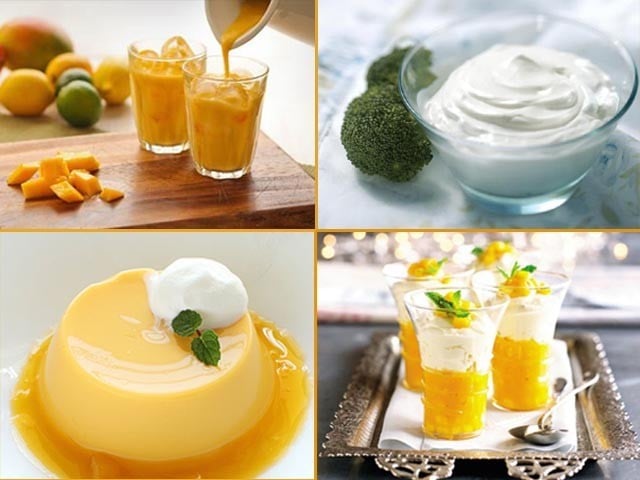 Mangoes, especially the luscious Chaunsa, evoke happy memories of sultry summer evenings with my late father when a mango mania of sorts would prevail over our home. A connoisseur of fine food, he would narrate numerous stories of the famous 19th century Urdu poet Mirza Ghalib's love for mangoes as part of the ritual of devouring them. It is well-known that Ghalib's love for mangoes took precedence over his love for poetry and this oft repeated anecdote about a donkey is my favourite; a close friend of Ghalib's, who saw a donkey sniffing and then turning away from a heap ...
Read Full Post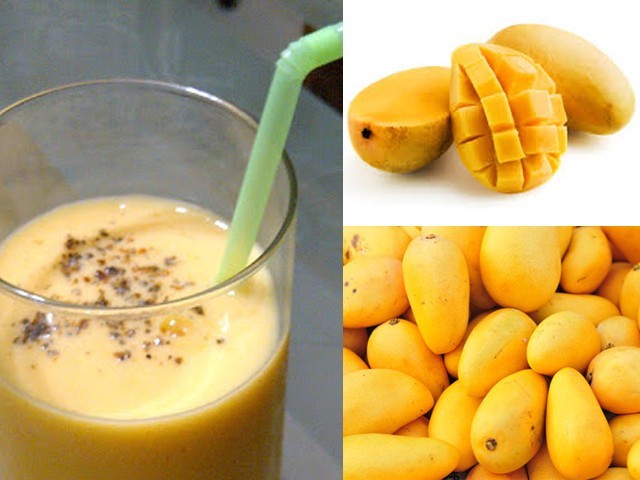 Even though the temperature is rising every day, the best part about summers is the amazing variety of mouth-watering fruits in season, mangoes being the most favourite of them all. So, I decided to beat the heat with a simple yet refreshing mango and yogurt drink. Not only does it taste delicious, with the sweetness of the mango and the tart flavour from the yogurt, it's immensely refreshing and super healthy. Mangoes are enriched with vitamins A, B and C, which when combined with protein packed yogurt or milk, turns into a delicious nourishing beverage that will keep you energised the entire day. It's a great ...
Read Full Post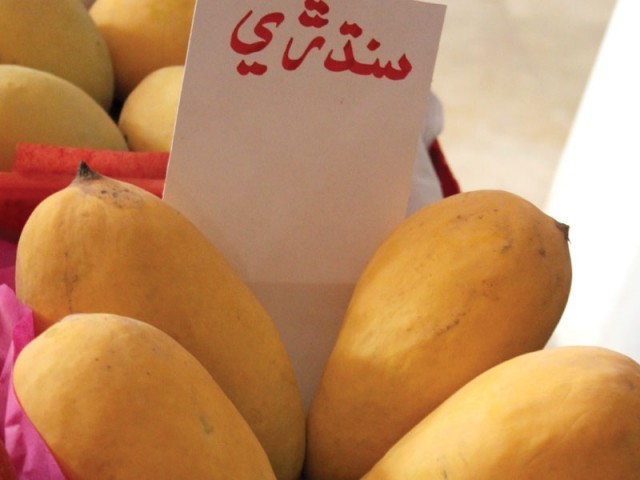 Yesterday, I tasted my first mango of the season. It was like falling in love all over again. I was sitting on an elaborate dastarkhwan on a 10th floor apartment's spacious balcony in inner Karachi. "Saroli is the most amazing mango, is it not?" asked the elderly host. I sheepishly begged to differ. I am a biased Sindhri lover. Every year, the sweltering May heat that becomes unbearable as June comes closer, is a blessing for Mango lovers. "Ramazan will be unbearably hot this year. But chalo, at least there will be mangoes in the fruit chaat." This sentiment resonates inside so many of us. And of all varieties of this ...
Read Full Post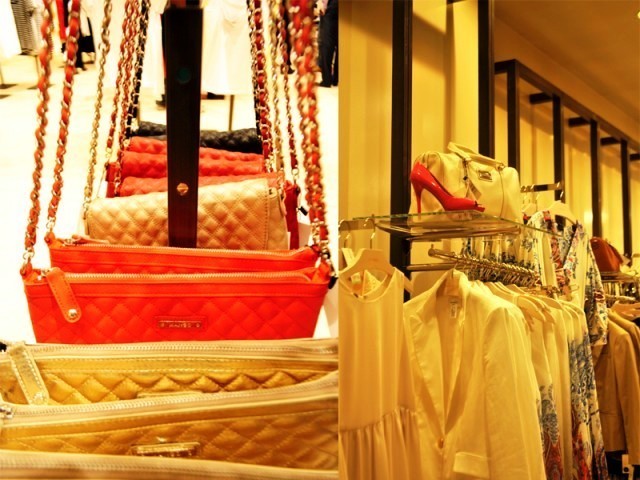 You're kidding yourself if you don't sometimes see Ramazan as a month of blatant consumerism. From humungous iftars with endless samosas, to the last-minute orders for Eid clothes to chaand raat lights and mehndi stalls – people will clearly be dishing out the cash. This traditional yearly boom is even more evident now when you realise there's a new, very different kind of consumerism springing up. And the best example of that is certain mall at Seaview, Karachi. This past summer, Dolmen Mall has been invaded by 'the youth'. Some Saturdays all you can see everywhere are 15-year-olds walking around aimlessly ...
Read Full Post
Cold juices and fresh fruits are what we await when the summer is around the corner with mangoes being the most wanted fruit. Ripened or un-ripened, mangoes are love! With raw mangoes, we make pickles and chutneys, and what I discovered lately, Gurhamba too – in other words, keiri ka sherbat. 'Gurh' means 'sugar' and 'amba' means 'ambi,' (raw mango). Gurh-amba is a delicious sweet and sour drink which is very good for the summers – raw mango pulp blended with ice and sugar – absolutely delicious. I searched for its authentic recipe, but my efforts were in vain. Then, my sister-in-law, ...
Read Full Post