Much has been said about Manchester United's transfer policy for the last two years, the majority of which is negative. Last season, United had to replace two individuals, who have been part of the fabric of the club, for a good part of a decade, regardless much was expected. What ensued was a virtual train wreck; without completing even one season, David Moyes was given the boot. The chief executive of the club, Ed Woodward, also had to shoulder a great deal of the blame due to his failed exploits in the transfer window. Fast forward one year: Manchester United is in the hands of the experienced Louis Van ...
Read Full Post
It's always hard to let go of someone who has been the backbone of a team for over eight years. Manchester United captain and central defender Nemanja Vidic is all set to leave the club at the end of the season. Giving his farewell speech to his supporters and team mates. Photo:AFP Vidic, 32, has already signed a contract this year in March, with Italian giants Inter Milan and will join them from next season. However, Tuesday night the Serbian played his last home game for Manchester United at Old Trafford and was given a rousing farewell after the game against Hull City. In ...
Read Full Post
If the English Premier League can be defined by one contest, it is the one between the two most illustrious and successful clubs, Manchester United and Liverpool FC. That is one fixture (in fact two, if you count home and away fixtures) every season that never fails to entertain you for reasons varying from sheer brilliance to absolute controversial. After the racism controversy surrounding Patrice Evra and Luis Suarez where Suarez was found guilty not based on any "evidence" but on a "balance of probabilities" (which I believe has to be the flimsiest way of deciding on one's guilt especially in a case as ...
Read Full Post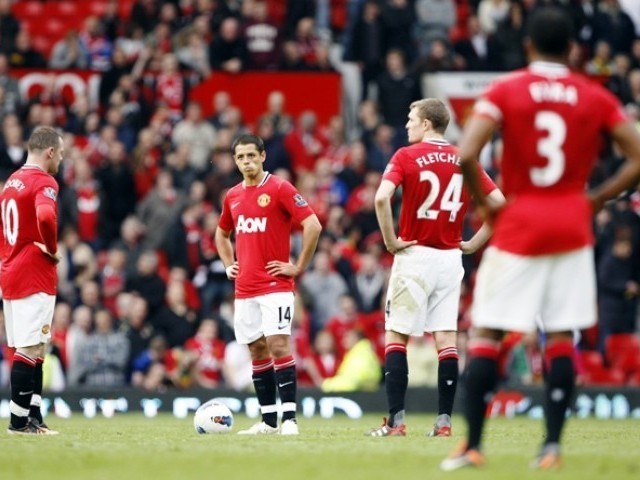 'Six and the City' is the new comedy drama every footballing nation is talking about since last Sunday. I'm not referring to the hit TV series – this is far more serious. It is the new tag line for the football fixture held this  Sunday between the two bitter rivals Manchester United Football Club (MUFC) and Manchester City Football Club (MCFC) in England. 'Six and the City' refers to the 6-1 thrashing that Manchester United FC received at the hands of Manchester City FC. Manchester United has given Manchester City a torrid time over the years, and must I say ...
Read Full Post