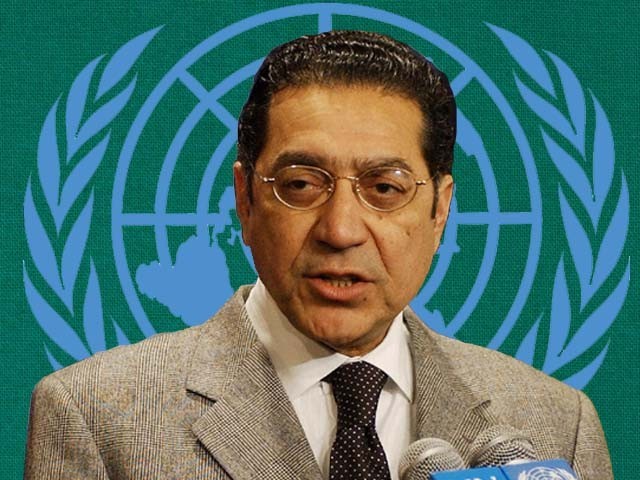 While Munir Akram officially taking over as Pakistan's ambassador to the United Nations (UN) on Friday did make headlines, a petition filed in the Sindh High Court against him did not, quietly slipping through the cracks. After Maleeha Lodhi announced her departure, the appointment of Akram was met with muted applause for several reasons. It was argued that Akram had already served as Pakistan's permanent representative to the UN during Pervez Musharraf's regime and that his return would only herald in more of the same polices. The bringing back of the old vanguard and a failure to bring something new ...
Read Full Post
On a bright Sunday morning, right after Pakistan managed to raise the Kashmir issue at a United Nations Security Council (UNSC) meeting – despite India throwing everything and the kitchen sink to stop it – we sat down for a conversation with UN Ambassador Dr Maleeha Lodhi at her official residence on the Upper East Side in Manhattan. We unpacked how Pakistan managed to orchestrate the UNSC meeting after five decades, what's next for Pakistan at the UN, and what a typical day in her life looks like during these extraordinary times. "The fact that the UNSC meeting took place showed that ...
Read Full Post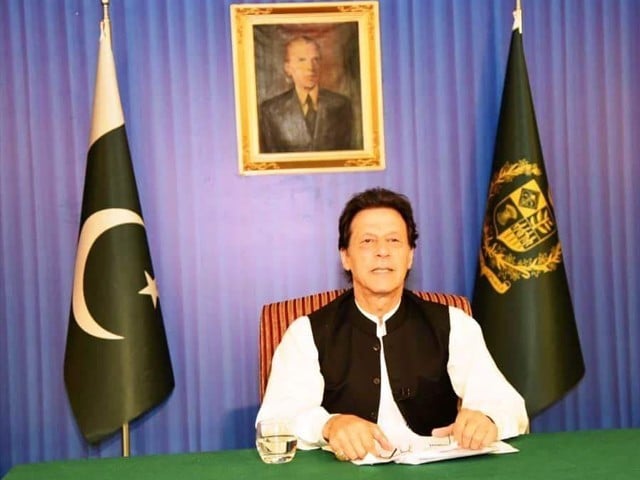 Some years ago, summer of 2012 to be precise, I hosted an informal morning tea for Maleeha Lodhi, and while discussing the upcoming 2013 elections, she said to me, "It is not the Pakistan that this diaspora may have left 20 years ago, it's a different Pakistan. The public is more desperate, the crises are much more and the conscious awareness that every vote counts is on everyone's mind." Hence, to me, her statement implied that Imran Khan was going to be elected prime minister in the 2013 elections, but history tells us a different tale. Imran fell, and with ...
Read Full Post
While in Singapore, I met an Indian Hindu from Indian Gujarat, the state where I was born, in the hotel lobby. After exchanging pleasantries, he asked me, "And in which city do you live now?" When I said Karachi, he was shocked. "But that's in Pakistan!" And then, when the truth dawned on him, he said, "You're a Pakistani as well as a Muslim?!" He started edging away from me and I had to assure him that I wasn't about to blow him up. Like most Indian Hindus, he had always believed that most Pakistanis cannot speak English, that they are too poor to afford vacations ...
Read Full Post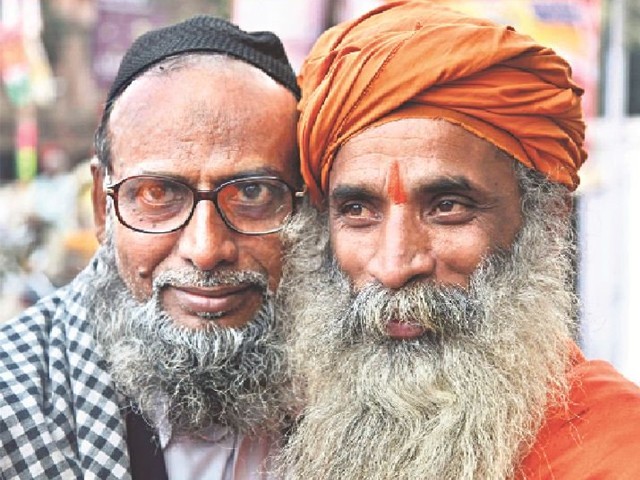 Recently, a video went viral on social media which shows a young Indian girl being physically assaulted by a female leader of India's Bharatiya Janata Party (BJP) for allegedly having tea with a Muslim boy in public. मुस्लिम लड़के के साथ चाय पीने पर BJP की महिला नेता ने लड़की को… मुस्लिम लड़के के साथ चाय पीने पर BJP की महिला नेता ने लड़की को सरेआम मारा चांटा, वीडियो हुआ वायरल Posted by जनता का रिपोर्टर on Wednesday, September 20, 2017 This incident took place in Aligarh's city of Uttar Pradesh (UP), which is one of the largest states in North India. The BJP leader who assaulted the ...
Read Full Post
This year's United Nations General Assembly (UNGA) did not bode well for the South Asian community. Maleeha Lodhi and Sushma Swaraj, two bright South Asian women who are fortunately educated and able, were unable to make a difference with their presence. Ambassador Lodhi, Pakistan's Permanent Representative, stated that India is the "mother of terrorism" at the UNGA. Furthermore, she stated that Pakistan is open to starting a dialogue with India, and implementing all resolutions. However, she also went on to claim, "India has considerable experience in the state sponsorship of terrorism in our region." Although Ambassador Lodhi claims that Pakistan is ready for a resolution, when ...
Read Full Post