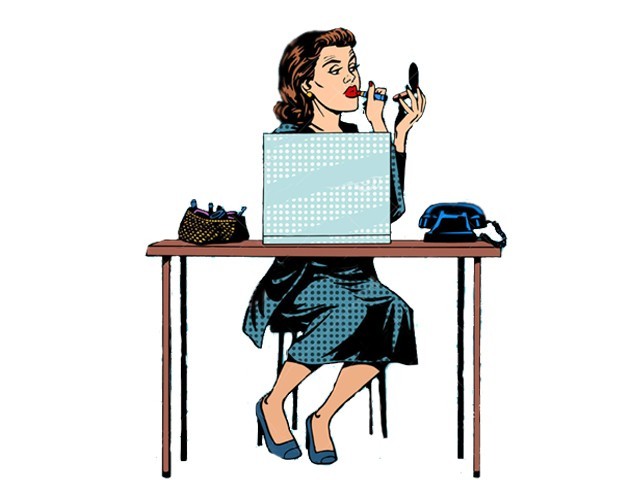 I rarely wear makeup to work. Most days, I wear none. Not even BB cream, or eyeliner, or even a basic sort of lipstick. I don't wear makeup, and I get asked about it, every single day. "Kya hua, kisi se larayi hui hai?" (What happened, have you had a fight with someone?) "Thori si lipstick tou laga lo, acha lagta hai." (Put some lipstick on at least, it looks nice.) "You don't want people to think you don't care about your appearance." "Listen, women should put some effort into their looks. Istarah achi image thori jaata hai." (Otherwise it doesn't present a good image.) "Dekho; presentation ...
Read Full Post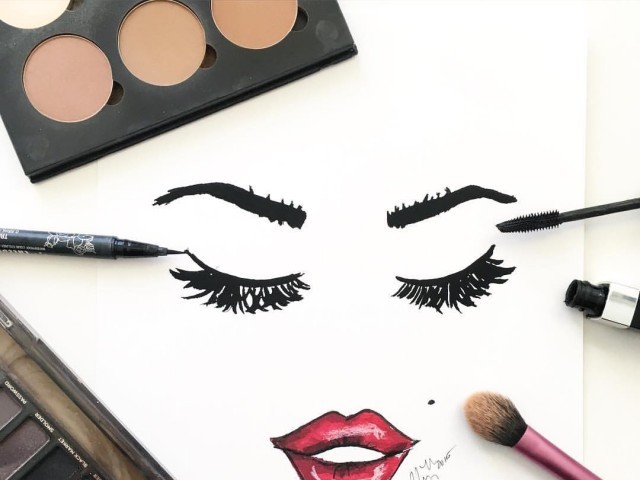 It's been four months since I started blogging. I'm a doctor by profession and even though it's been a while, I still haven't found the courage to tell anyone (apart from a handful of people) that I've taken up full-time blogging in another profession. It's because I know what they all will say. I spend hours writing, editing, and finalising my blogs, yet somehow no one actually takes what I do seriously. I literally put my heart and soul into every post I put up. I hate answering the question, 'How much do you earn?' I earn nothing; I can't because I'm a blogger ...
Read Full Post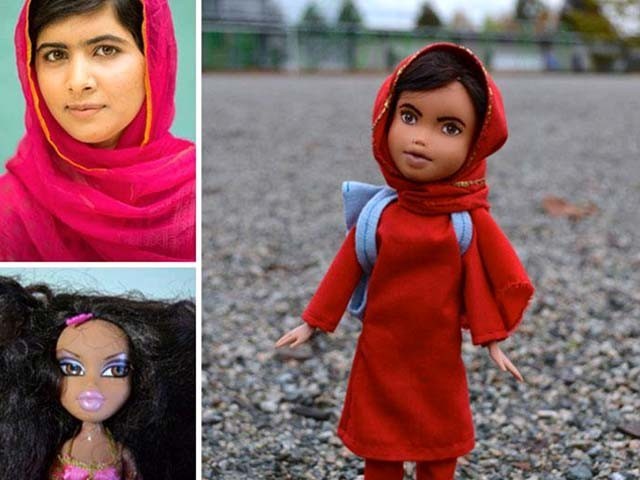 Nothing in our world happens without meaning or impact. In every moment, we absorb different forms of energy from whatever our surroundings hold, especially in the tender stage of childhood. Toys, for one, might simply be seen as objects children play with, but is there a chance that they too have a deeper meaning and effect on the minds and personalities of minors?  Toys also play a part in implementing gender roles – we all have seen little girls playing with dolls, and boys being given toy cars or guns to play with. I, myself, was fond of dolls as a child ...
Read Full Post
Nothing manages to get us desis as excited (read overenthusiastic, obsessive, neurotic etc.) as Eid. It's like Christmas, New Years, July 4th, Memorial Day and Labour Day all rolled into one shiny, glittery package. For those of us dreading the cheesy greetings, air kisses and chai making rituals which are part and parcel of practically any get-together in Pakistan, I assure you that the horror show continues and in fact becomes worse, as the first Eid after marriage looms ahead. Personally, I have a handy checklist of things that I need to do on Eid – Go out on chaand raat with friends (check) – Sleep in late as ...
Read Full Post
"Hey! I love your hair." she said timidly. As I looked up from my novel, I saw a girl all dolled up; painted lips, heavy eye shadow and short, ombre hair. "Hey, thank you, beautiful!" I smiled back. She told me she was there for her eighth grade farewell party. She left me startled as she scurried away to join a bunch of equally over-dressed young girls. An eighth grader! I had confused her for a university student; all that makeup at such a tender age when all one needs is a flawless smile over that porcelain skin. Who is to blame for devaluing a girl's fragile ...
Read Full Post
Why do desi brides so often opt to look like geishas on their big day? From India to Pakistan to desis settled abroad, we can't seem to shed the belief that a bride needs to be painted beyond recognition. I've seen make-up artists cake it on by mixing different coloured liquids on what appears to be a painter's palette and applying it with a thick brush on the bride-to-be, as if she were a blank canvas and not a woman with unique features. The cost of looking like everyone else I've seen brides throw away small fortunes on hiring a make-up artist and ...
Read Full Post
Summer is sadly over and it's taking with it the coral lips, acid nails and glowy skin we enjoyed so much for the past three months. Winter, in comparison, can seem a little dreary and bleak – and who enjoys static-filled hair days, chapped lips and dehydrated skin? But I always love winter beauty trends. Chic and sophisticated are words that instantly come to mind when you think of winter beauty – flawless skin, dark lips and smoldering eyes. Here is a round up of the hottest looks from the runways to show you what to do with makeup this ...
Read Full Post