Parwaaz Hai Junoon has been making rounds and creating buzz since its first teaser was released to the public. From what is evident through the recently released trailer, the film looks like a fresh breeze of uniqueness for multiple reasons, and seems nothing like what we have been offered so far by the Pakistani film industry. Let's see what makes this trailer fly high! The preview revolves around the lives of cadets in the Pakistan Air Force, focusing on both their personal lives as well as their strong patriotism towards their country. It banks on friendship, romance, nationalism and sacrifice. There seems to be a ...
Read Full Post
The upcoming romantic comedy, Balu Mahi, has created a lot of hype over social media and for all the right reasons. We don't know much about the movie aside from the fact that Osman Khalid Butt takes the lead as Balu, alongside Ainy Jaffri as Mahi. Sadaf Kanwal makes her debut in acting as well. In anticipation for its release, fans have already begun enjoying Balu Mahi's title song, performed by Asim Azhar and Aima Baig. Recently, the Balu Mahi team started a Balu Mahi dance contest over social media. Featured in the video were Butt, Hareem Farooq, Zainab Ahmed, ...
Read Full Post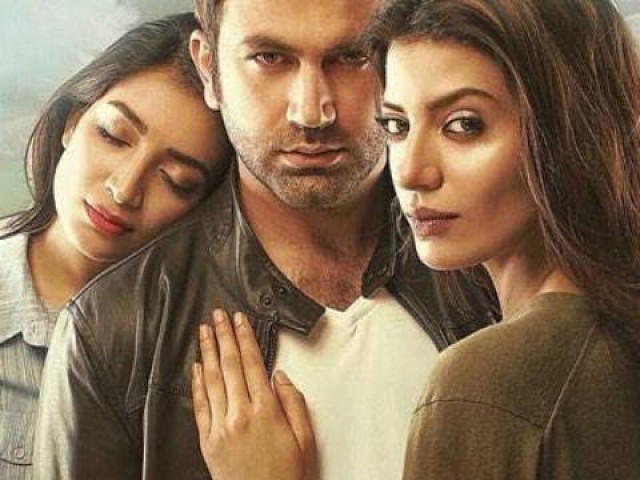 Since Pakistan's cinema industry began its journey towards improvement and development, directors began sharing unique stories through their movies. Where Na Maloom Afraad, Waar, Karachi Se Lahore, and Manto amongst others boosted the revival of Pakistani cinema, it also provided a platform for directors to display their immense talent. However, the recently released Hijrat, directed by Farooq Mengal, failed to make the same impact as it fell short in a number of areas. Simply put, the acting in Hijrat is plain, flat and mediocre. It felt as if the actors were reading the script without emotions, completely detached from their assigned characters. Moreover, the romantic scenes failed ...
Read Full Post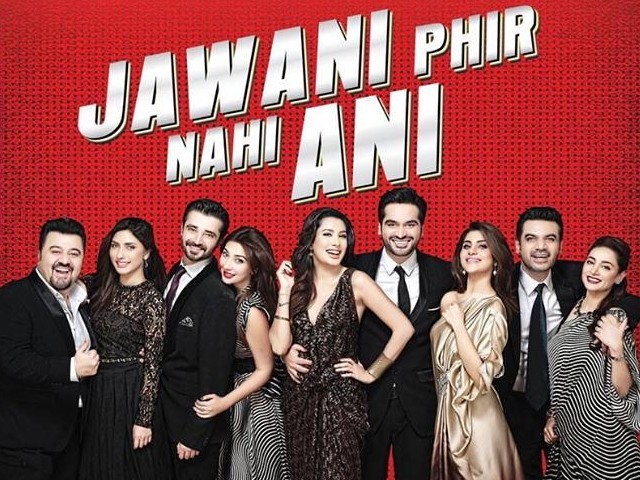 Jawani Phir Nahi Ani (JPNA), without a doubt, has been one of the most anticipated movies of the year. The reasons include its well-known star studded cast which includes Hamza Ali Abbasi, known for his controversial statements regarding the movie, Mehwish Hayat, who's seen in a completely different light since the release of her item song, and Vasay Chaudhry, who is known for his inspirational tales. The movie also highlights heavy brand endorsements. The movie revolves around three childhood friends, Saif (Hamza Ali Abbasi), Sheikh (Vasay Chaudhry) and Pervez (Ahmed Ali Butt), who are married and settled in their lives but are afraid ...
Read Full Post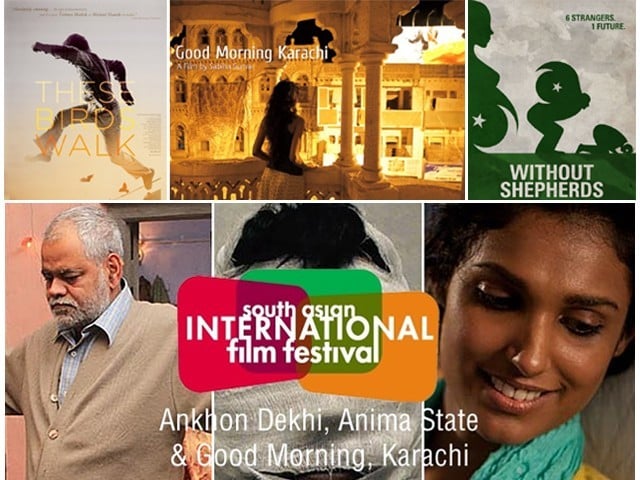 In the last few months, screenings of movies with a strong Pakistani connection has surged in the United States. It has been culturally very exciting and rewarding to watch these fantastic films and afterwards attend interactive sessions with their directors and crew-members.  Saving Face, These Birds Walk, Without Shepherd, The Waves, Night Life, Lamha (Seedlings), The Reluctant Fundamentalist, Zinda Bhaag, Torn, Wounds of Waziristan, Good Morning Karachi and Anima State were presented at different film festivals in the United States. A few also went into commercial distribution. While movies like Waar and Main Hoon Shahid Afridi did create a buzz in the Pakistani cinema market, most of the internationally released movies were overlooked by the mainstream Pakistani media. What ...
Read Full Post
After the release of Waar's trailer online I found myself being annoyingly corrected about how to pronounce the movie's name. I'd invariably call it 'War' in front of Urdu lovers who would tell me it was Waar, meaning 'to strike'. However, my friends at school would chuckle at me when I called it Waar and insisted that it was 'War'.  As irritating as this was, there is an even more infuriating phrase I am certain you have heard when people discuss local ventures including films. Just like a worn-out bandage no longer covers or protects a scar, you'll find this phrase invariably attached to discussions about new initiatives ...
Read Full Post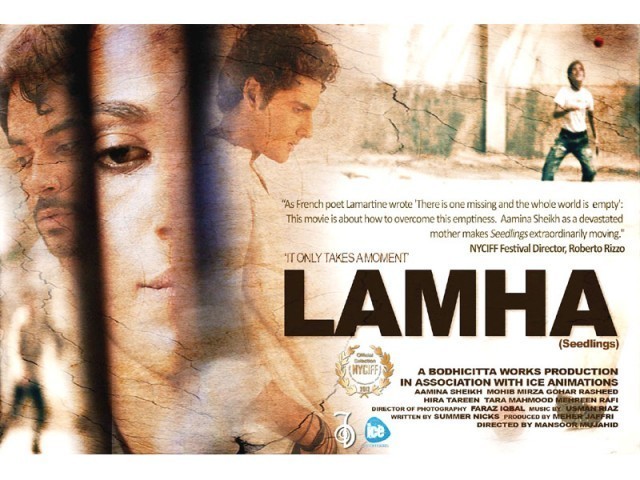 Released internationally as Seedlings, Lamha is the fourth Pakistani film to hit the cinemas this year. I should admit that I do not usually watch films like Lamha as I prefer madcap comedies and optimistic films more. However, watching Lamha the other day reminded me of a wonderful Mexican film, Amores Perros, which has certain qualities in common with the new Pakistani film.  One of the many narratives in Amores Perros involves a married couple who are clearly going through a rough phase. In Lamha, instead of showing a Pakistani drama type shouting match, the director explores the tension between the ...
Read Full Post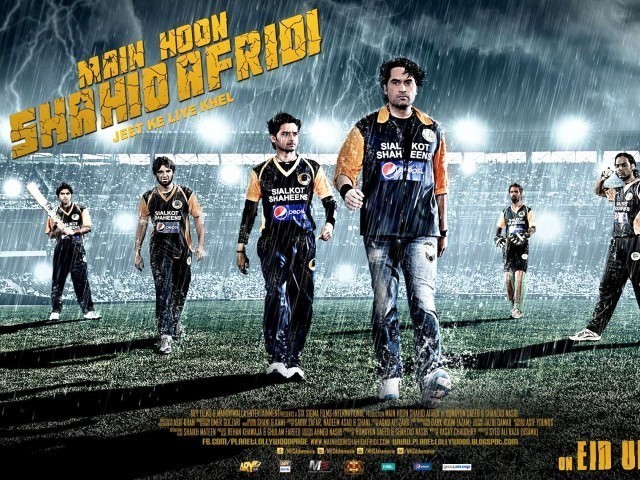 Pakistani cinema has finally arrived where it was supposed to. (It was supposed to arrive a decade or two ago but anyway.) I am not happy when people start comparisons between a multi-billion dollar industry such as Bollywood to a flailing, haphazard, mainly notorious industry such as Lollywood. The comparison is not only unfair, it is silly and, from all rules of economics, a failure to begin with. Pakistani cinema-goers, however, cannot help but compare the two and hence, every time we watch a Bollywood flick, we sigh and go, "Haye, Pakistan main kyun nahee banti hain aisi movies?" (Gosh, why aren't ...
Read Full Post