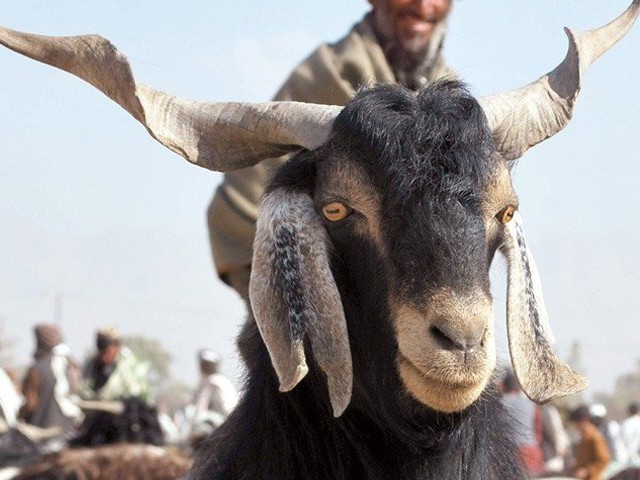 A week ago or so you were perhaps meandering in the bakra mandi; looking for the perfect specimen to take home. You inspected 20 plus bakras, clutched each animal's jaw to find out if your bakra-to-be has two or four teeth and sturdy horns – sharp enough to butcher other bakras in the mandi. You inquired about the weight of half a dozen cows, and went to check out that one camel in the neighbourhood also. After loitering around, you finally got down to business, put on your crafty airs and negotiated a deal. You walked out of the mandi with a strong looking, cinnamon dusted bakra. As you ...
Read Full Post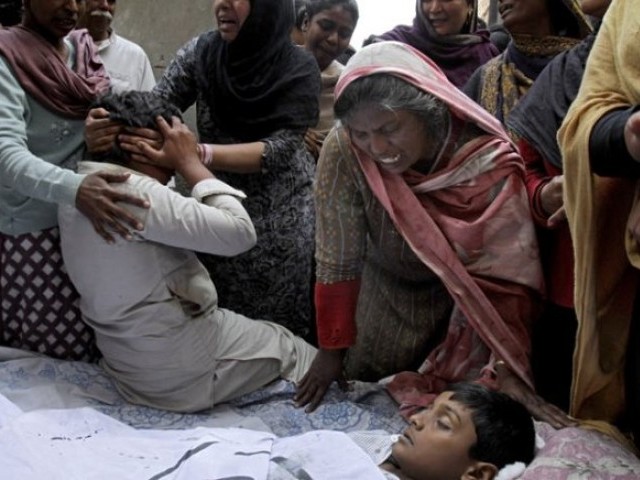 One wonders if the National Action Plan (NAP) was actually implemented beyond the Punjab police's wide arrests of clerics who tried using loudspeakers. After all, Maulana Abdul Aziz and his devotedly-radical wife Umm-e-Hassan still use a state-recognised mosque to propagate a narrative that insists the actions of groups like ISIS or the Afghan Taliban are all justified – commendable even. Add this to the fact that the most high-profile raid to happen in mainstream news recently was not a madrassah sending jihadists to Kashmir or a mosque being operated by the rabidly anti-Shia Ahle Sunnat Wal Jamaat (ASWJ) (which still holds ...
Read Full Post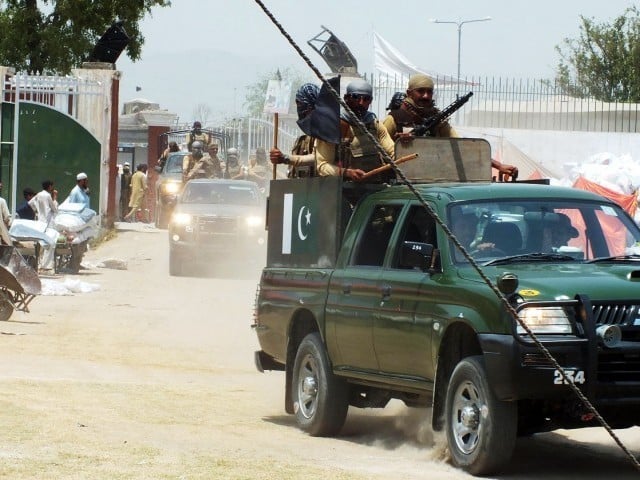 With the consent of the federal government in Islamabad, the Pakistan Army has finally launched operation 'Zarb-e-Azb' in North Waziristan. It was long due for the federal government to take responsibility of the constitution of Pakistan. The constitution is not just about executing former chiefs of the army under article six; it is also about establishing the writ of the state, providing justice to its citizens and securing their lives and properties, against criminals and terrorists. The attack on Peshawar airport was not the first attack. The attack on the Karachi airport, on army bases and headquarters, on schools and public gatherings, in marketplaces and residential areas, ...
Read Full Post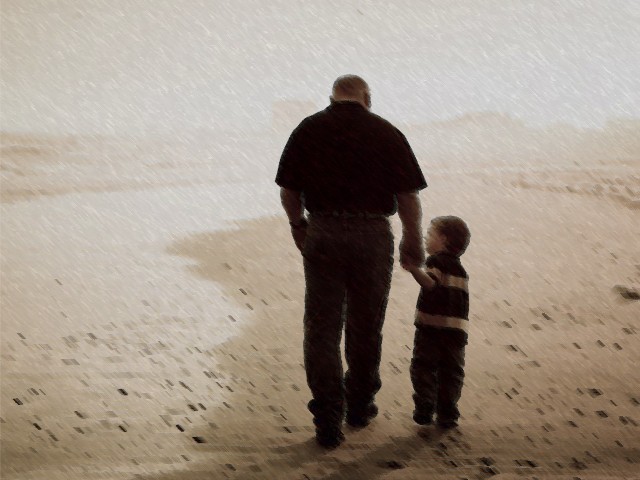 An orphaned refugee, a remnant of the last jihad, writes a riveting and imaginative composition on the topic, 'My Father' – an idealised fantasy inked to paper in commemoration of an absent parent, a youthful escape into what might have been. Even though the writer never, seemingly, came to know his father, having been a mere infant at the time of the bitter separation, the writing vividly reflects the untainted aspirations of what a child envisions his or her father to be, particularly in the case of orphans and dejected children. The year is 1990, and the sun has already ...
Read Full Post
Pakistan would make developmental psychologists all over the world proud. Asian children (namely those from Hong Kong, Singapore and Shangai) seem to be smarter to the world. But children in our part of the world (vis-à-vis the subcontinent) are not far behind. Our kids are more social and streetwise, owing to the joint family systems prevalent in a collectivist society such as ours. Our skins are thicker and our minds are sharper. But our police seem to have gone one step ahead of us in this analysis, unfortunately. Sure our kids are smart, but criminally smart? Apparently, our law enforcement authorities think so. A few ...
Read Full Post
The Hindu right wing government in the central Indian state of Madhya Pradesh finally withdrew the order introducing lessons from the religious text Bhagavad Gita in school curriculum. They also wanted to include Hindu religious teachings in the curriculum of Urdu schools from the academic year 2013-14. The Bharatiya Janata Party (BJP) ruled state came under heavy criticism from Muslim organisations and secular political parties for its attempt to alter the secular character of the constitution. Members of the All India Muslim Personal Law Board (AIMPLB) Muslim Personal Law Board blamed the government for the communalisation of the school textbooks and attempting to ...
Read Full Post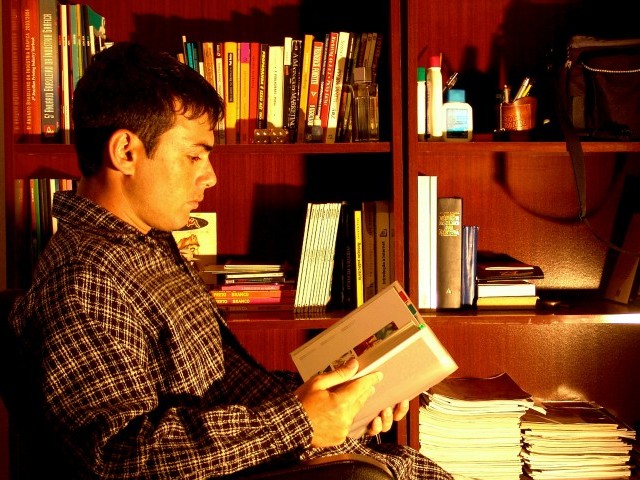 Whenever I am introduced to someone, they are certain to ask me the following, very annoying question: "Which grade are you studying in and what school do you go to?" My answer generally leaves them dumbfounded. You see, I have never been to school – ever. I am home-schooled and am currently doing my A' levels. I am a keen student and always manage to secure good grades. Despite having all the opportunities to enroll myself in any well-reputed school, I chose to study on my own. When I tell people this, they ask me why I chose to be home-schooled. It is a predictable question and I ...
Read Full Post
The other day, I asked my sociology students a question. It was a simple question but one that carried an answer of profound significance. 'Who is regarded as the father of social sciences by the absolute majority of contemporary academics?' The answer that I was looking for was Ibn-e-Khaldun. But my class only came up with replies of Durkheim, Marx and Parsons. They were not aware of Ibn-e-Khaldun. They did not know that in the late 13th century, the Berber gave to the world what is today known as the 'comparative method'; the foundation for contemporary social science. Khaldun's work was ...
Read Full Post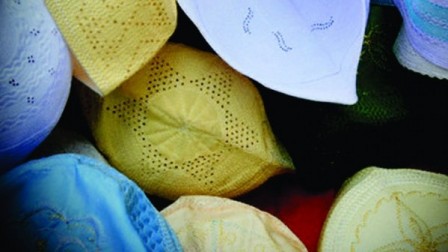 "No Muslim can attack Data Darbar" Rehman Malik said echoing one of the earliest debates of Muslim civilisation: whether a Muslim who killed another remains a Muslim or not. There were three answers to this debate. The first one coming from the Kharjites (Literalists) claiming that the Muslim who killed another Muslim is no longer a Muslim. Murjites (One of the earliest sects of Islam to believe in the postponement of judgement) believed that a Muslim remains a Muslim even after killing another Muslim. Mutazalites (rationalists) took a middle position saying that the status of a Muslim killing another Muslim is neither of ...
Read Full Post