With John Wick's release, David Leitch and Chad Stahelski reminded people that action movies could still rise above the current mundane Hollywood template (lazy editing and toothless action) which most blockbusters follow. Unfortunately, the two former stuntmen turned filmmakers parted ways last year. But their penchant for projecting gritty, unrelenting and superbly choreographed violence on the big screen is matched by very few people in Hollywood. This impeccable work is still visible in Stahelski's John Wick: Chapter Two, which came out earlier his year, and is also evident in Leitch's recent release, Atomic Blonde. Leitch's violent and densely plotted Atomic Blonde has all the low-key intrigues ...
Read Full Post
In 2014, two stuntmen David Leitch and Chad Stahelski made their foray into directing their debut feature John Wick. The film wasn't anything more than a predictably-plotted action film. However, one thing it did differently from every other action film around was that it made sure you felt every punch of the action. With their extensive experience in stunts, Leitch and Stahelski proved that there was still room in Hollywood for slick, well-choreographed and well-shot action films that didn't have to rely on rapid editing cuts and big explosions to capture the audience's attention. Since then, both Leitch and Stahelski have gone ...
Read Full Post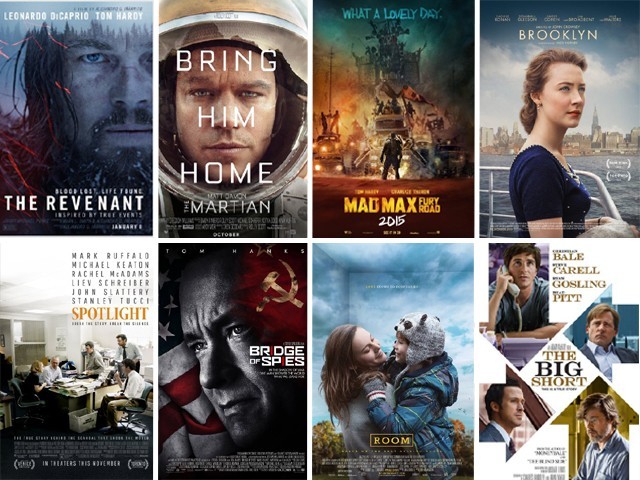 The 88th Academy Awards are nearly a month away. The nominations have been announced, the snubs have been snubbed and the finger-pointing hashtags have been tweeted. This can only mean that it's high time we get down to discussing who will and should win on Hollywood's biggest night. This year around all the nominations in the Best Picture category were decent in their own way, but a valid argument does arise; regardless of the movies not being mediocre, most of them weren't great enough to be part of the line-up. Here's my ranking of eight films vying for the Best Picture Oscar ...
Read Full Post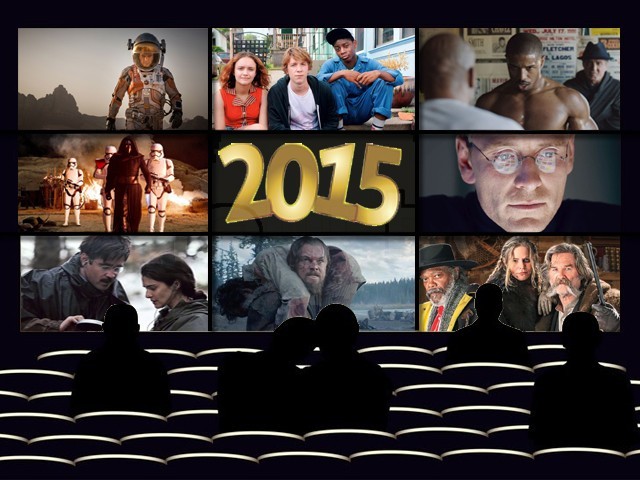 2015 has been a great year for Hollywood films. I personally can't think of the last time there was as much anticipation for the movie calendar as there was this year. We saw the return of beloved 70's and 80's icons like Rocky Balboa, Han Solo, Max Rockatansky, The Terminator (for better or worse), a 70-year-old director, George Miller redefine the action genre and the most beloved movie franchises – Star Wars and Rocky – got rejuvenated. So naturally with the year coming to an end it's only fair that we talk about the films that we loved the ...
Read Full Post
Thirty years after Beyond Thunderdome, George Miller has returned to the Australian outback in the grandest way possible. Mad Max: Fury Road continues the story of Max Rockatansky – the character Mel Gibson made so iconic back in the day – as he continues to navigate his way through the post-apocalyptic wasteland. Still haunted by the demons of his past, Max (Tom Hardy) must team up with Imperator Furiosa (Charlize Theron), a renegade on the run to survive and bring order to the wasteland by combating the threat of the tyrannical warlord, Immortan Joe (Hugh Keays-Byrne) Mad Max: Fury Road is a ground breaking piece of work. Not only is ...
Read Full Post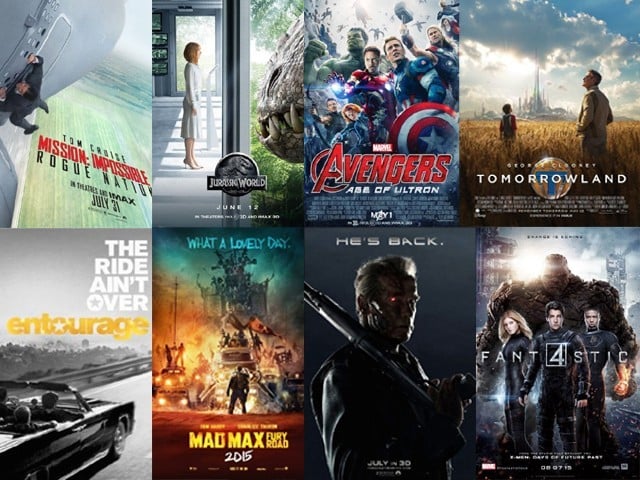 Summer is the busiest time of the year at the box office and we are honoured to see some of the best and most entertaining movies of the year. This year should be no different and there is already a great line-up of movies coming our way in the coming months. Here's my pick of the 15 movies that cannot be missed: 15.  Me and Earl and the Dying Girl Photo: Facebook page Sundance is known to bring out some great films – last year Whiplash and Boyhood both came from Sundance and became major Oscar contenders. Me and Earl and the ...
Read Full Post