The ninth and final instalment in the Star Wars series, The Rise of Skywalker has pretty much everyone hyped and excited about how the decades-long saga will finally conclude. JJ Abrams, who also directed The Force Awakens, returns to the director's chair, with much of the same cast from the previous film returning as well. The surprise release of the first teaser only adds to the intrigue surrounding the film and teases a few ominous warnings along the way. The trailer opens to some cryptic voice-over narration by Luke Skywalker (Mark Hamill), "We've passed on all we know. A thousand generations live ...
Read Full Post
A few months ago, my brother and I were at the grocery store picking up some snacks for movie night. The checkout line was stocked with entertainment magazines and tabloid covers. One of them was Men's Health – I don't remember what was on the cover, but they're all the same.  "Drop 10 pounds of fat now!" "Three ways to naturally boost your testosterone." "Get huge arms and a chiseled six-pack fast!"  Something like that, I'm sure. What I do remember is that the cover model's arms looked as wide as my head, and his abs may as well have been sculpted by ...
Read Full Post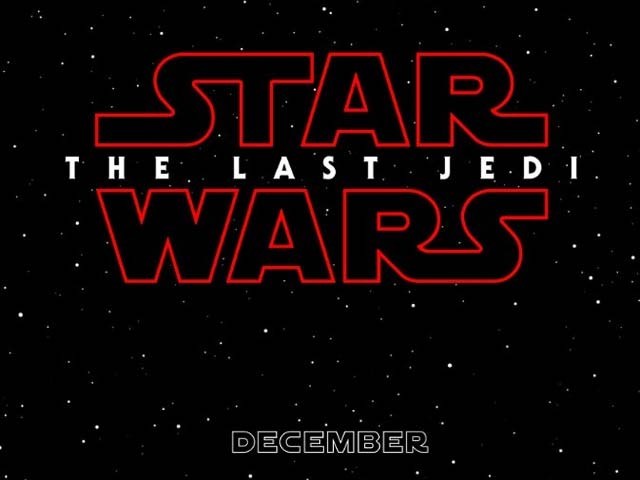 When the last known Jedi, Luke Skywalker, himself seems to think that "it's time for the Jedi to end", you can't help but sit up and take notice. Not that Disney dropping the first trailer of Star Wars: Episode VIII alone wasn't a cultural event in itself (unless you've been hiding in a galaxy far, far away, you probably would have heard the news). In all likelihood to Luke's aforementioned statement, the title Star Wars: The Last Jedi is a direct sequel to The Force Awakens. Initial shock aside, do they really expect us to believe that Jedi would simply go extinct? Just like that! Not when ...
Read Full Post
At the end of Return of the Jedi, Luke Skywalker faces off against his father, Darth Vader, under the watchful eye of the Sith Lord, Darth Sidious. Initially, Luke tries his best not to engage with Vader in combat, not only in the hopes of pulling his father from the clutches of evil, but to shield himself from the intoxicating draw of the dark side. Darth Sidious, "Use your aggressive feelings, boy. Let the hate flow through you!" Eventually,  Vader breaks through Luke's mental defences, "So, you have a twin sister. Your feelings have now betrayed her, too. Obi-Wan was wise to hide her from ...
Read Full Post
"Is it actually good?" "That's a stupid question." "So should I watch Star Wars first or Star Trek?" "That's your decision. To choose to watch Star Trek after watching Star Wars. I won't force you." "But isn't Star Wars a part of Star Trek?" It never gets easier. Although, I felt I had grown out of the vitriolic debates, the infinity loop arguments, the 'did-Han-Shoot-First's, the 'did-Boba-Die-In-The-Sarlacc-Pit's. It does not end. Star Wars has been around for far too long and has too many obsessed fans. It wasn't required of me to be the torch-bearer in its defence. Just breathe. It is not your job to convert the ignorant. Yes, your friend did have the audacity ...
Read Full Post